European Printing Industry Coverage
This topic section of WhatTheyThink focuses on emerging trends in the European printing market. It features commentary and analysis on technical and business trends relative to the media landscape in Europe.
Subscribe to the European Newsletter. Subscribe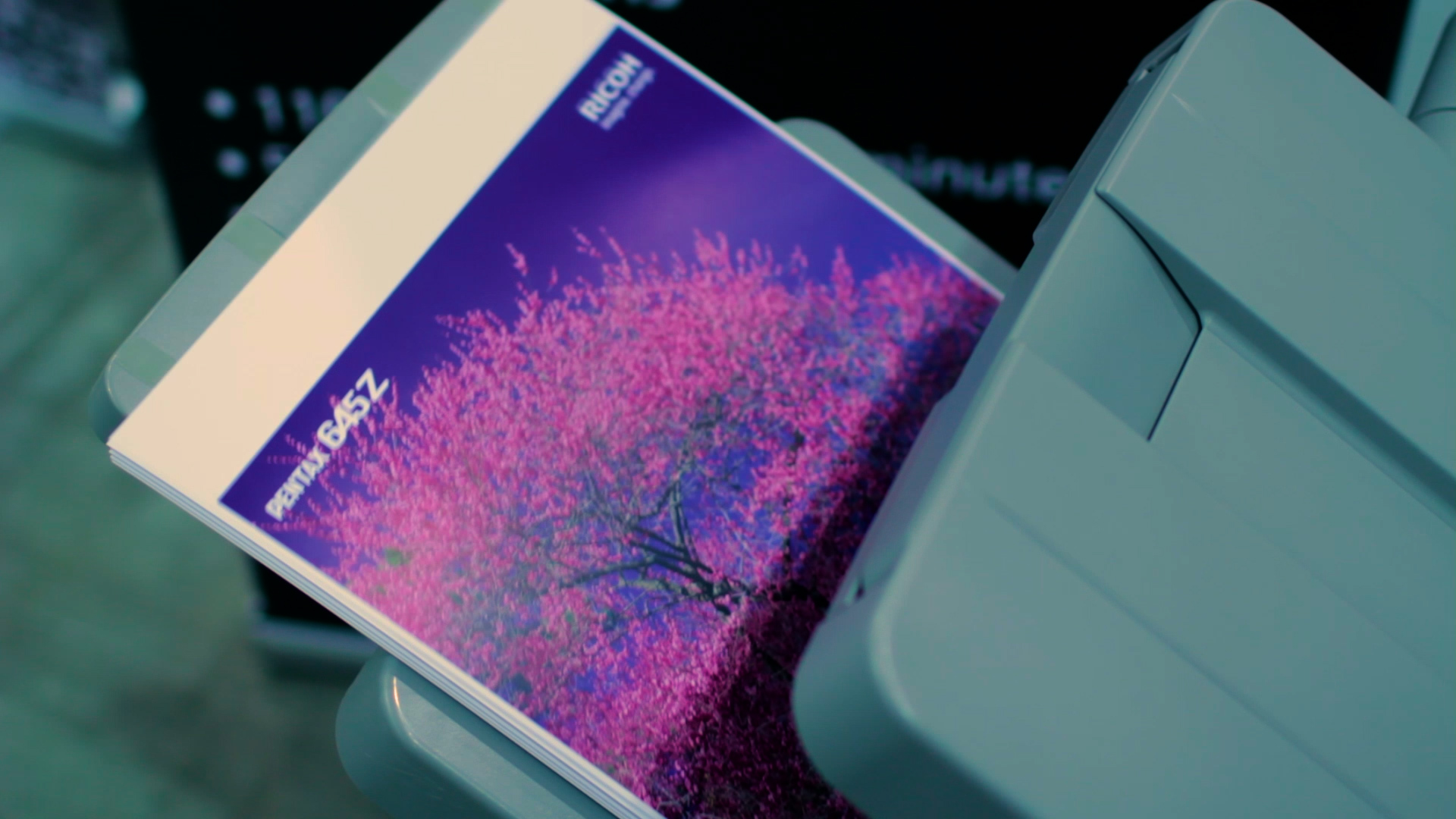 Take a Tour of the Ricoh Booth at Hunkeler Innovation Days
Published: February 21, 2017
Ricoh's Mike Herold, Eric Staples, Nick Fiore, and John Blyth take us on a tour of the Ricoh booth at Hunkeler Innovation Days. They discuss the VC60000, Pro C9110, and software solutions.
Hunkeler Innovationdays: Off to a Great Start
Published: February 21, 2017
Senior Editor Cary Sherburne and Technology Editor David Zwang discuss highlights of Hunkeler Innovationdays, where a number of new products were announced. Attendance at the show is expected to be about 6,000 people over four days in beautiful Lucerne, Switzerland.
drupa Provides a Snapshot of the Future for The World Bank
Published: July 7, 2016
World Bank Senior Project Manager Jimmy Vainstein talks with Senior Editor Cary Sherburne talks about how drupa provides an opportunity to shift focus from short-term to long-term goals, ensuring that the organization takes advantages of all opportunities to support the organizations poverty reduction mission.
First-time drupa attendees describe the show as "mindblowing"
Published: July 6, 2016
Nate and Vanessa Quigley, co-owners of Chatbooks.com, talk about their first drupa experience and why it was important for them to attend, even though they outsource all of their printing. They were particularly interested in post-print embellishment techniques for photobooks.
C.J. Graphics CEO Saw Phenomenal Innovation at drupa 2016
Published: July 5, 2016
Jay Mandarino, CEO & President of Canada-based C.J. Graphics, traveled all the way to Dusseldorf for drupa 2016. He was amazed and overwhelmed by the level of innovation at the show and recommends visitors allow several days if they plan to attend drupa 2020. C.J. Graphics will be the first Canadian install of a Landa Nanographic press.