Designers and others who were accustomed to hearing Adobe's creative software natively speaking Pantone's language of color are now listening to a dialog that comes with an unanticipated price tag. As a service to its members and to the industry in general, Printing Industries Alliance presents this overview of the situation and its consequences for end-users.
This bi-weekly series of short articles aims at shedding a spotlight on the size of the printing industry in Europe per country and how revenues and employment developed in 2020, when the pandemic hit the market. Kicking off the series is Germany, the largest printing industry by turnover in Europe.
Judd Quimby of Colordyne talks about the company's focus on retrofitting their LED UV inkjet engines onto existing analog equipment, such as flexo and offset presses. This allows the company's customers to print both analog and digital inline.
Insight You Need. Analysis You Trust.
Get the trusted insights you need to understand our evolving industry and emerging trends. Become a Premium Member.
A moment of levity. View Today's Dilbert
WhatTheyThink Magazine is the resource for the Commercial Printing, Visual and Graphic Arts Industries. Industry experts share their ideas and technical knowledge on ways to improve operations.
WhatTheyThink publishes 2 editions of the magazine: Printing News and Wide-Format & Signage. Subscription are free to qualified industry professionals or via paid subscription.
WhatTheyThink | PrintingNews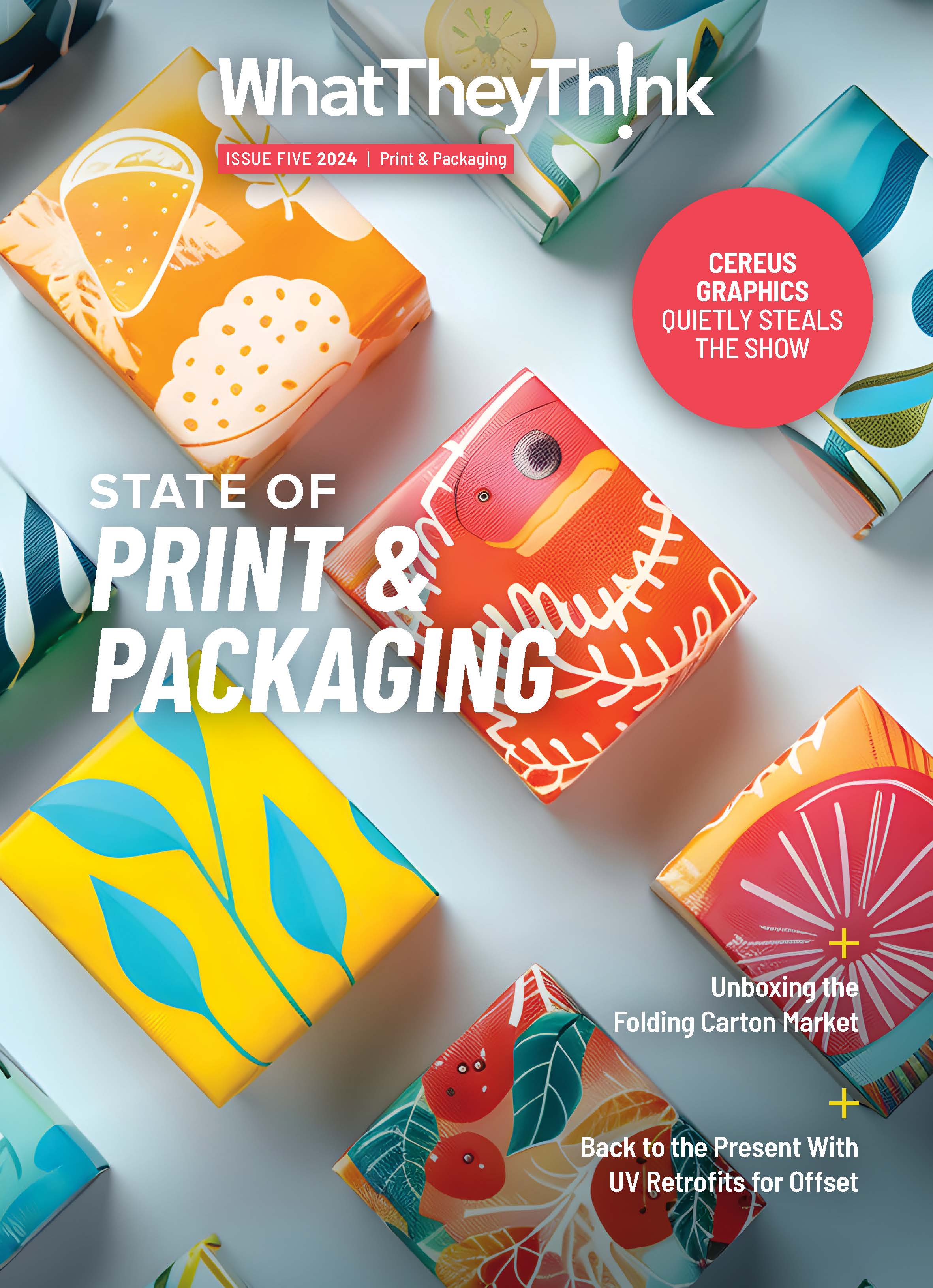 WhatTheyThink | Wide-Format & Signage