According to County Business Patterns, in 2020 there were 107 establishments in NAICS 511191 (Greeting Card Publishing). Although this represents a net increase of 4% since 2010, it has been a category that has ebbed and flowed over the course of the decade, although we're not talking about a tremendous number of establishments. In macro news, real GDP increased 2.9% annualized in Q4.
Frank looks into the past of predicting the future. As the Internet began to grow and usurp printed products in 2000, a number of studies were undertaken to understand future impacts. There is no doubt that the Internet has had as profound effect on printing as printing had on human communication.
Sales of paper maps are soaring. Snoop Dogg's adventures in vehicle wrapping. Massachusetts legislators use ChatGPT to write a bill…regulating ChatGPT. Wearing an ugly sweater can make you invisible to AI, if no one else. Scientists change the Doomsday Clock to 90 seconds to midnight. If it's not one thing it's another: now the Earth's core has stopped spinning. Graphene-based sensors function like "electronic noses." A Reddit embroidery forum 2022 award goes to embroidered chicken wing wall art. A bunch of aquarium fish pull off a credit card scam (not The Onion). Mountain Dew releases a hot sauce. All that and more in WhatTheyThink's weekly miscellany.
Insight You Need. Analysis You Trust.
Get the trusted insights you need to understand our evolving industry and emerging trends. Become a Premium Member.
A moment of levity. View Today's Dilbert
WhatTheyThink Magazine is the resource for the Commercial Printing, Visual and Graphic Arts Industries. Industry experts share their ideas and technical knowledge on ways to improve operations.
WhatTheyThink publishes 2 editions of the magazine: Printing News and Wide-Format & Signage. Subscription are free to qualified industry professionals or via paid subscription.
WhatTheyThink | PrintingNews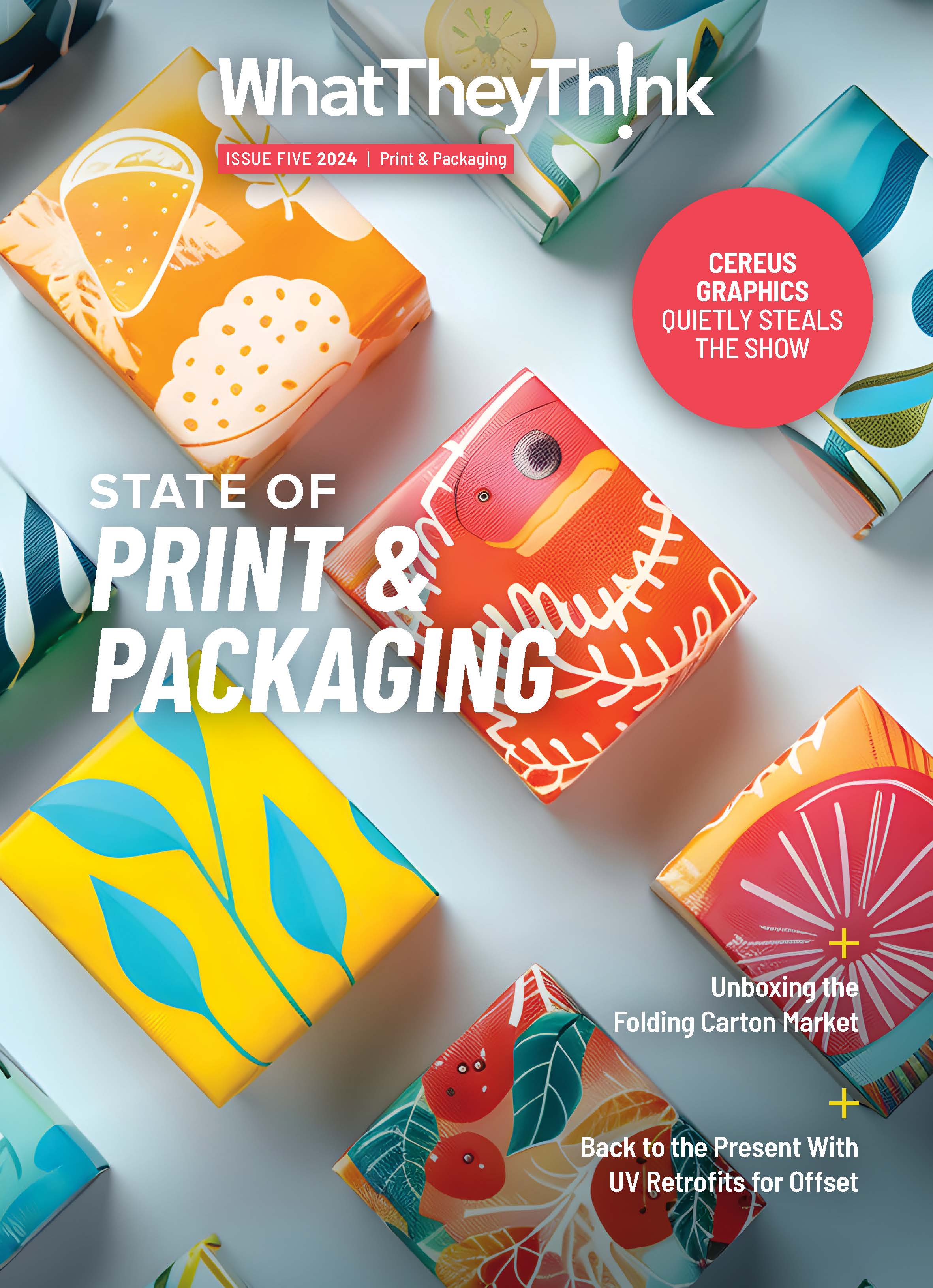 WhatTheyThink | Wide-Format & Signage