Reviewing your workflow on a regular cadence can lead to continuous improvement. It can also lead to continuous savings! With every new software tool and every new device there will be opportunities for more efficiency and optimization. Here is how to build your profit maximizer.
Increasing numbers of small and mid-sized businesses are investing in DIY marketing automation. Platforms such as MailChimp, Pardot, and HubSpot lower the barrier to entry, but without the marketing and database expertise to put them to use, those tools are little more than window dressing. Heidi Tolliver-Walker explains how understanding where and how to plug in can be of significant value to those customers.
What do we talk about when we talk about "software" in the context of display graphics production? When it comes to print production, and especially "workflow automation," what we're usually talking about is "RIP and print" software—and getting this software to talk to all the other software in the shop.
Insight You Need. Analysis You Trust.
Get the trusted insights you need to understand our evolving industry and emerging trends. Become a Premium Member.
A moment of levity. View Today's Dilbert
WhatTheyThink Magazine is the resource for the Commercial Printing, Visual and Graphic Arts Industries. Industry experts share their ideas and technical knowledge on ways to improve operations.
WhatTheyThink publishes 2 editions of the magazine: Printing News and Wide-Format & Signage. Subscription are free to qualified industry professionals or via paid subscription.
WhatTheyThink | PrintingNews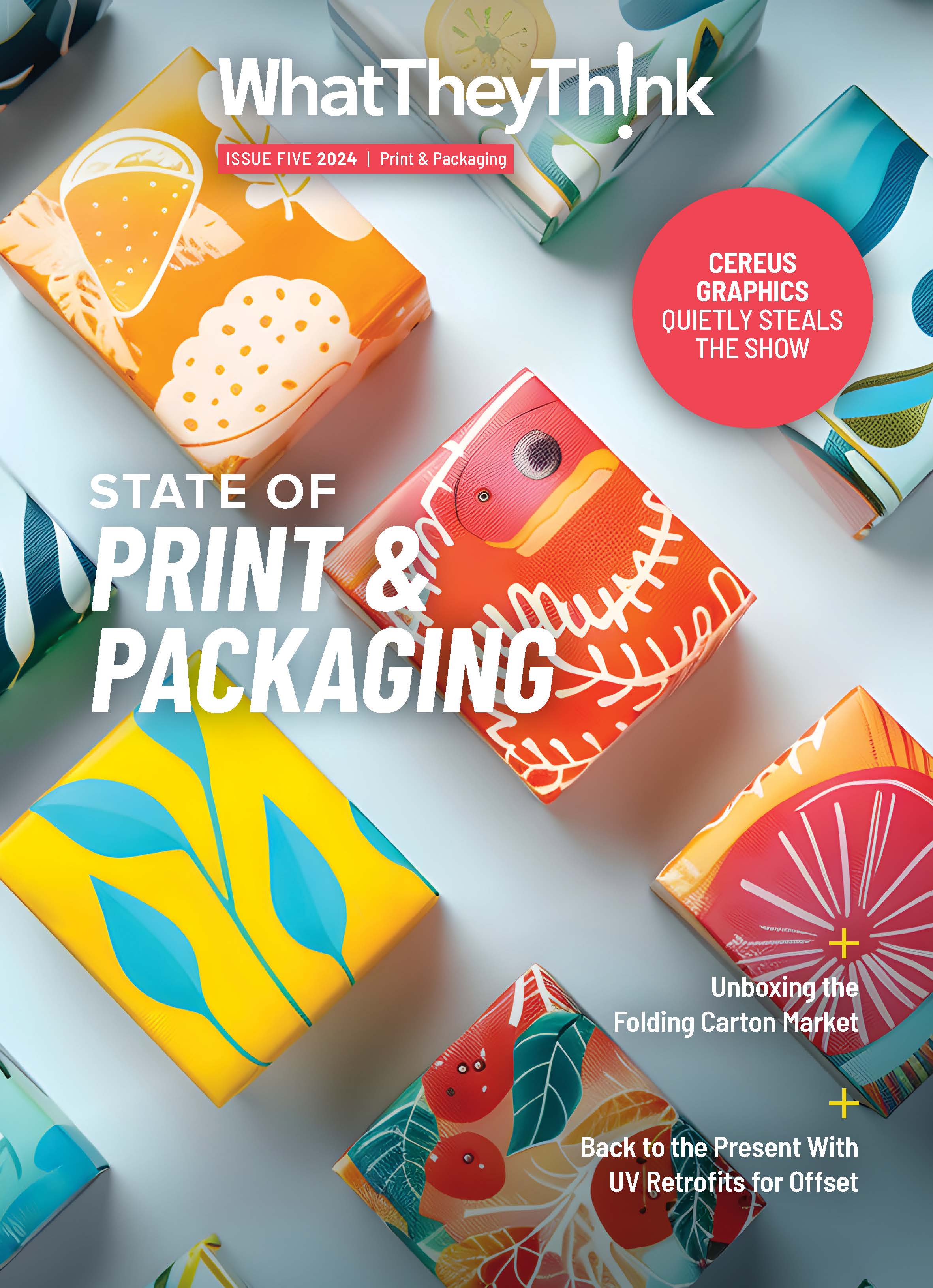 WhatTheyThink | Wide-Format & Signage