September 2022 shipments came in at $7.20 billion, up a little from August's $7.17 billion—reflecting a return to the industry's regular seasonality. Could we be back to normal?
European consultant Eddy Hagen has researched and produced an excellent report on brand colors: "Project BBCG: a Better Brand Color Guide." It should be required reading for anyone working with Pantone and specialized color systems. Frank the discusses brand colors in the context of the Pantone system.
Meriam-Webster's Word of the Year is "gaslighting." The latest perfume that smells like old books. What Siri might have been like in the 1970s. The creepy world of Victorian Christmas Cards. E Ink-based playing cards in search of a game. A father photoshops the real world to resemble his child's drawings. Graphene is going to be tested on the moon. "Apple Health, but for dogs." In the 16th century, you could sue animals. The James Webb Space Telescope watches galaxies collide. Coming soon to a theater near you: "Bambi: the Reckoning." Olive Garden's matching family pajamas. All that and more in WhatTheyThink's weekly miscellany.
Insight You Need. Analysis You Trust.
Get the trusted insights you need to understand our evolving industry and emerging trends. Become a Premium Member.
A moment of levity. View Today's Dilbert
WhatTheyThink Magazine is the resource for the Commercial Printing, Visual and Graphic Arts Industries. Industry experts share their ideas and technical knowledge on ways to improve operations.
WhatTheyThink publishes 2 editions of the magazine: Printing News and Wide-Format & Signage. Subscription are free to qualified industry professionals or via paid subscription.
WhatTheyThink | PrintingNews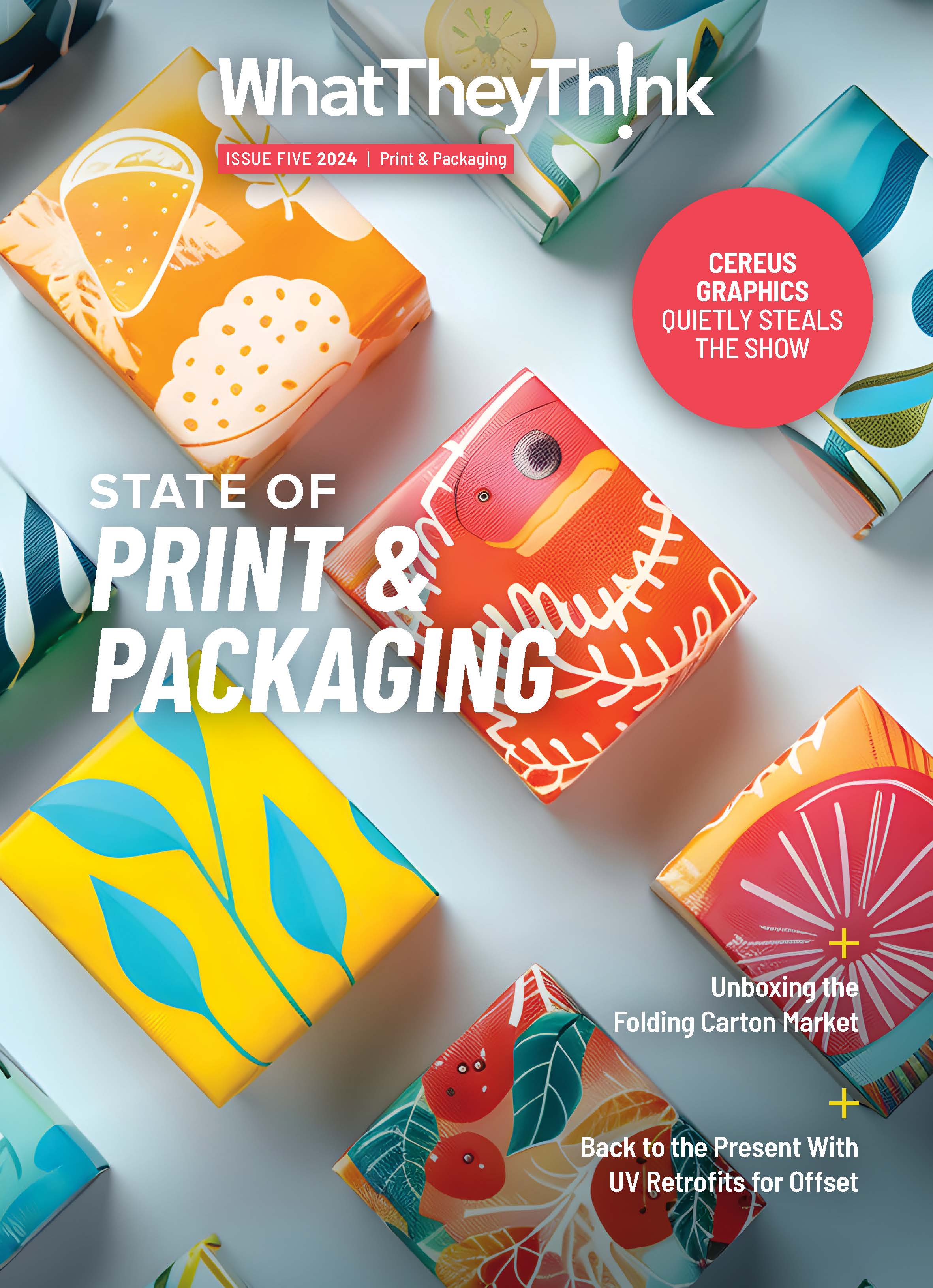 WhatTheyThink | Wide-Format & Signage