If you're looking for a feel-good story for Thanksgiving week, here it is.
Most of us love the data that comes out of Two Sides North America that tell the sustainability story of print and that remind us that consumers still love it. But one of the organization's primary missions is also to battle greenwashing, or the making of false claims about print's negative impact on the environment. In a recent webinar, "Changing Consumer Attitudes Toward Print," Phil Reibel, president of Two Sides North America, not only provided data on the success of this campaign, but offered before-and-after pictures of marketing materials of some of the many companies that responded by removing the greenwashing statements from their marketing and packaging materials.
Two Sides focuses on removing negative environmental marketing claims used by large corporations to promote digital services over paper and print (for example, "Save trees—Go Green"). Thanks to their efforts, 123 companies, many of them Fortune 500 companies, have removed their greenwashing statements since 2018. Globally, more than 440 companies have removed their greenwashing claims.
Some of this is effort comes from Two Sides contacting these companies directly. It's also helped along by free ad space provided by publishers like Time, The Economist, and The Financial Times, as well as industry and member publications.
So who are these 123 companies that have responded to the call for truth?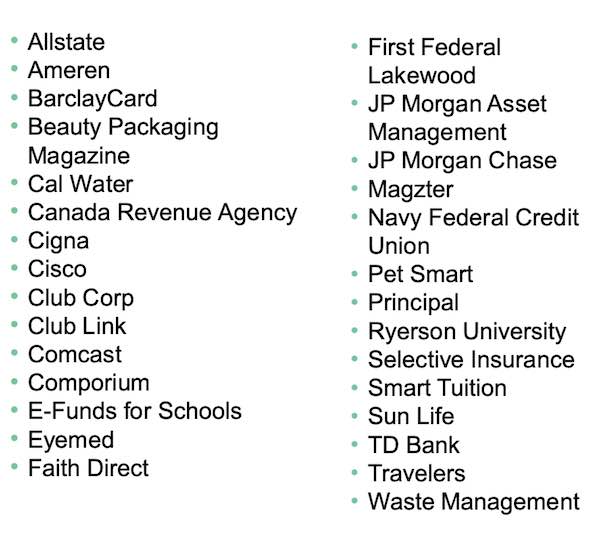 To continue the "feel good" message, let's take a look at four before and after shots of some of these companies' marketing materials. These images come from J.P. Morgan Funds, Starbucks, Magzter, and Bank of Montreal.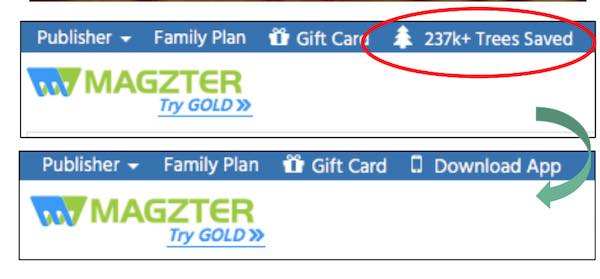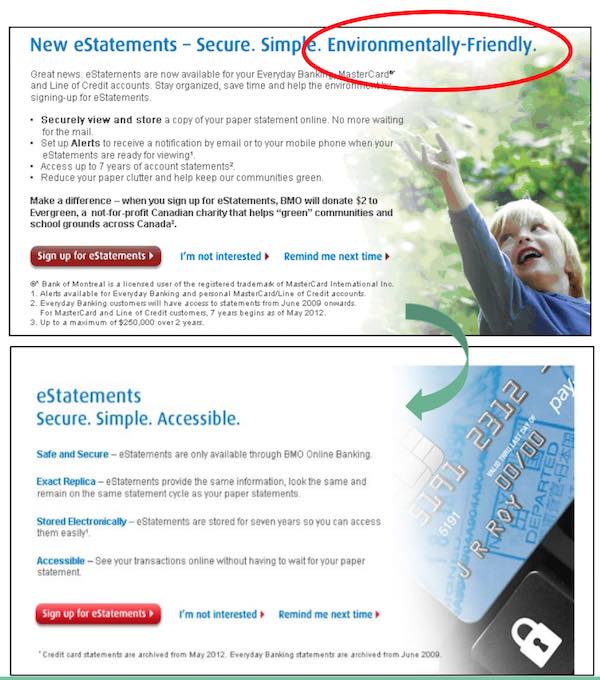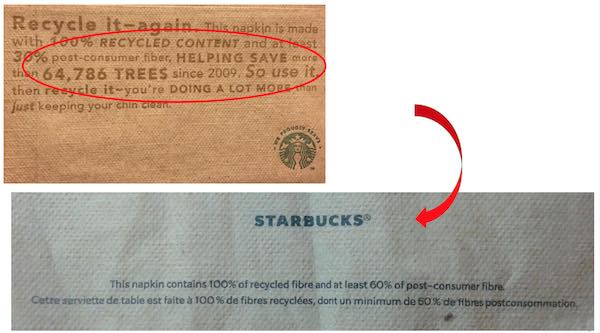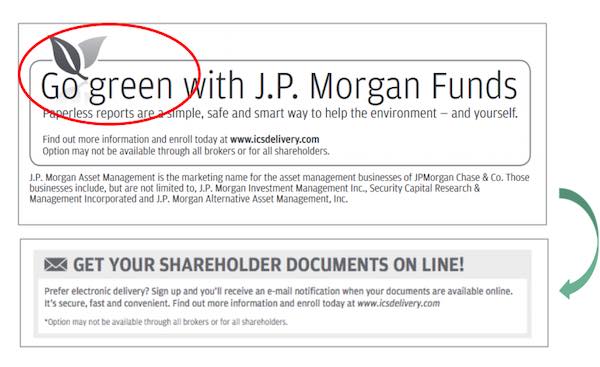 I'll grant that the "after" marketing messages aren't nearly as interesting or fun as the "before" images (especially Starbucks), but at least they aren't false. Maybe these companies could be challenged to find a fun twist on the benefits of print rather than just removing the false claims. "Did you know that you understand your bill better when you receive it in print?" Or, "Studies show that you're more likely to remember the details of your credit card statement (like when it's due!) when it comes in the mail!" Or something funnier. The point is that removing greenwashing doesn't have to be a net negative in terms of interest. Brands just have to put effort into it.
Boring messaging or not, here's a shout-out to the 123 companies that have removed their greenwashing claims. Thank you.