By all accounts, drupa 2016 was an amazing show for both exhibitors and attendees. With more than 260,000 visitors from 188 countries over 11 days, and 1,837 exhibitors from 54 countries, it was a busy show. And visitors were in a buying mood: almost daily, huge deals were being announced. For example, HP Indigo closed is largest sale ever with 25 HP Indigo 12000 presses being sold to photo products company Shutterfly – with everything to be installed this summer to be prepared for the company's peak season. On the same day, the company announced a sale of about 20 HP Indigo presses to Cimpress, the parent company of Vistaprint, with more than half to be installed by the end of the year. And those were just the tip of the iceberg for HP. The company pegged it as "the best drupa ever, well-exceeding ambitious 2016 worldwide goals and surpassing drupa 2012 results by 25 percent."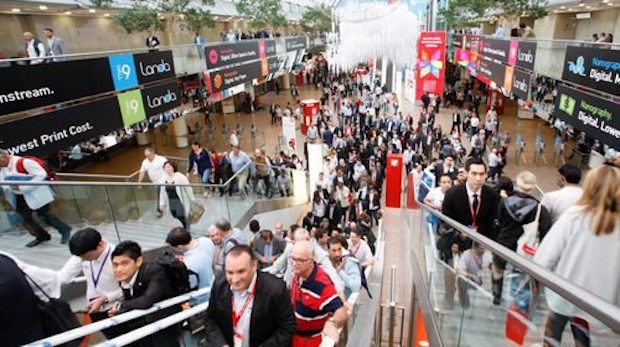 Digital embellishment solution provider Scodix reported that more than 100 new customers from 21 countries were added to its books. Halfway into the show, orders received were already set to double the company's installed base. In addition, dozens of letters of intent were signed for its new high-end press, the E106 B1 press running at up to 4,000 sheets per hour and being shown as a technology demonstration at the show. The new press can be modularly configured with any or all of the options Scodix offers, including spot varnish, Braille, digital embossing, variable data finishes and foil, all in a single press.
Digital finishing company Highcon billed drupa 2016 as "a resounding success," taking $42 million in orders during the show, also poised to double its installed base. It's show featuring models in paper dresses drew a great deal of attention.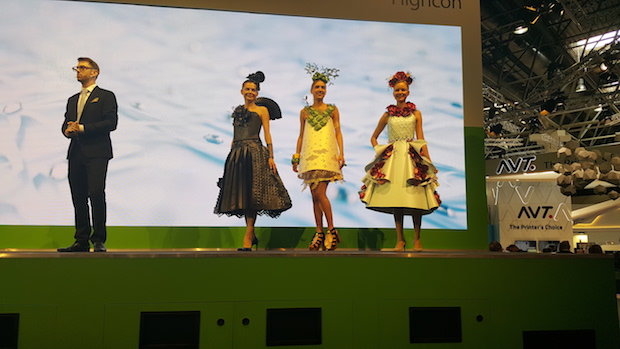 Benny Landa, of course, put on an amazing show that drew heavy traffic to the stand, which was double the size of Landa's drupa 2012 stand. The company's presses using Landa Nanography were unveiled at drupa 2012 and are still not commercially available. Nonetheless, Landa reported that more than 200,000 visitors came through its stand, resulting in €450 million in orders for presses to be delivered sometime in 2017.
These are just highlights; in its post-show release, Messe Düsseldorf stated that exhibitors "unanimously reported excellent business deals, extremely promising contacts and a positive spirit for the global print industry."
So trend number one reflects a very positive picture for the printing industry in the coming months and years, and companies are again beginning to make significant investments after a long and difficult global economic period.
Industry 4.0 and Cross-Vendor Collaboration
Industry 4.0, or the fourth industrial revolution, is the current trend of automation and data exchange in manufacturing technologies. It includes cyber-physical systems, the Internet of things and cloud computing. In short, Industry 4.0 creates a smart factory. And drupa trend number two clearly demonstrated that it is well underway for print. Many of the vendors, including formerly hardware-intensive Heidelberg, were talking about the need to go beyond the press for a total solution.
There was a plethora of software offerings designed to automate workflow, taking touches, time and cost out of the order-to-ship-to-invoice process. These included new or updated software suites from EFI, Esko, HP, Ricoh, Fujifilm, Heidelberg, Konica Minolta, Screen, Hybrid Software … that is to say, just about everyone. The other aspect of industry behavior that is driving Industry 4.0 is an increased level of multi-vendor collaboration. Almost every stand included partners, and many included co-developed solutions that make multi-vendor installations more seamless than ever before. One example was Konica Minolta joining forces with MIS provider Tharstern and Web2Print provider Vpress for an automated workflow demonstration from front end to output, showing how print jobs can be easily tracked and managed. Another is the partnership between Komori and KODAK to automate communication between Komori's KP-Connect front end and KODAK PRINERGY workflow software
Collaboration was also front and center in hardware. Partnerships that have been in place for some time, such as those between Landa and Komori, HP and KBA, EFI and Esko, Komori and Konica Minolta, BOBST and KODAK, X-Rite Pantone and Rutherford, to name a few, are bearing new and more integrated fruit. New partnerships and alliances such as those between KBA and Xerox, Heidelberg and Fujifilm, Screen and BHS, were highlights of the show. And HP took the somewhat unusual step of announcing a collaboration with converting firm Smurfit Kappa to continue development of its C-500 digital direct-to-board corrugated press (more on this below). Heidelberg also reported that it has now sold more than 1,000 Versafire presses, the Heidelberg brand for Ricoh digital presses, a successful partnership that enhances its bid to become a more digital company.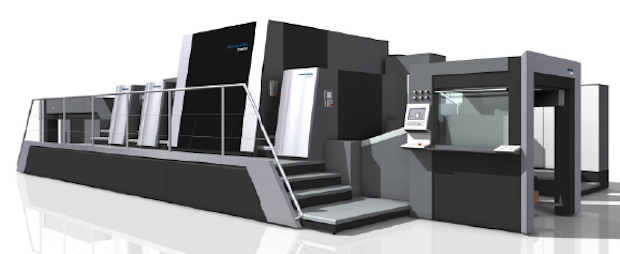 Ecosystems are also becoming more prevalent. Enfocus has launched an App Store to generate more activity around its Switch product, which already had a large community of participants. X-Rite Pantone continues to enhance and expand its PantoneLIVE ecosystem for accurate, digital communication of color specifications across complex supply chains. HP's PrintOS cloud-based print production operating system also includes an App Store and an open invitation to other vendors to participate, although it remains to be seen whether hardware competitors will jump in. Early adopters include Aleyant and Pageflex. The company claims that more than 500 companies are or will soon be connected through PrintOS, including 200 new entrants signed at drupa. EFI's new Fiery Navigator Software and the Heidelberg Cloud were examples of vendors offering better business and production management within and among plants within their own ecosystems.
More Than a Box
Trend number three was digital direct-to-corrugated printing. At drupa 2012, BOBST was the only company that was really talking about this capability, showing print samples to interested visitors. While the company did not have the press in its stand during this drupa either, samples were again being shown, and it garnered the prestigious Digital Press for Corrugated Board award from the European Digital Press Association (EDP).
EFI's Nozomi C18000 direct-to-corrugated press drew a great deal of attention in this category, and the company sold several units during the show. Nozomi is the name of a Japanese bullet train but also means hope in Japanese, implying that the press is fast (up to 9,000 sheets per hour) – and maybe also bringing hope to the industry! EFI pegs its selling price at about half of alternative solutions, in the $2 to $3 million range.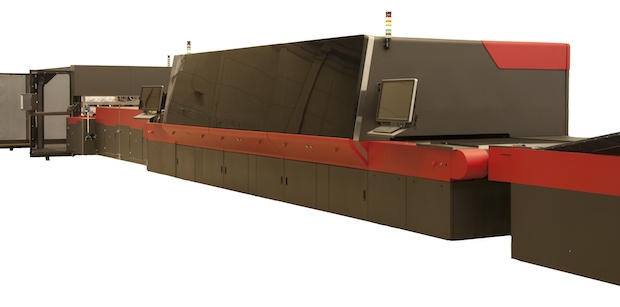 HP jumped into the fray, adding direct-to-corrugated to its portfolio that includes the Pagewide T1100 for printing topliner, being jointly developed with KBA, with the announcement of the PageWide C500. The company announced a collaboration with Smurfit Kappa, a world leader in paper-based packaging solutions with over 100 converting plants in Europe, to further develop the press, which is expected to be available in 2018.
Konica Minolta introduced a new internally developed B1 inkjet press for folding carton and light corrugated materials. While most offerings had printing offline from the corrugating process, Screen and BHS took a different approach with the BHS Corrugated Inline Digital Print Solution targeted at corrugated box plants and including printing inline with the corrugator.
There are, of course, a number of wide format solutions, including those from HP Scitex, EFI and Durst, that print direct to corrugated, but not at the speeds these newer entrants can achieve. There is still an important role for these solutions for shorter runs, sample making and more.
Embellishing the Future
Digital embellishment is trend number four. While many of these solutions have been in the market since drupa 2012 or before, their speed and functionality continues to increase. As digital printing continues to gain a larger foothold in both commercial and package printing, post-press can be a bottleneck. Shorter runs, faster turn times and demand from brand owners for sophisticated finishing that will make their products stand out on the shelf are key drivers here.
Highcon and Scodix were showing presses at 5,000 and 4,000 sheets per hour, respectively. Scodix offers a number of modules, from embossing and foiling to glitter, while Highcon offers digital cutting and creasing, eliminating the need for costly and time-consuming dies. MGI continues to expand its embellishment features as well, with foiling, embossing and more. All three companies were handing out stunning sample books, and Scodix had a professional photographer on its stand taking photos that were then produced as a gold foil poster for visitors to take with them.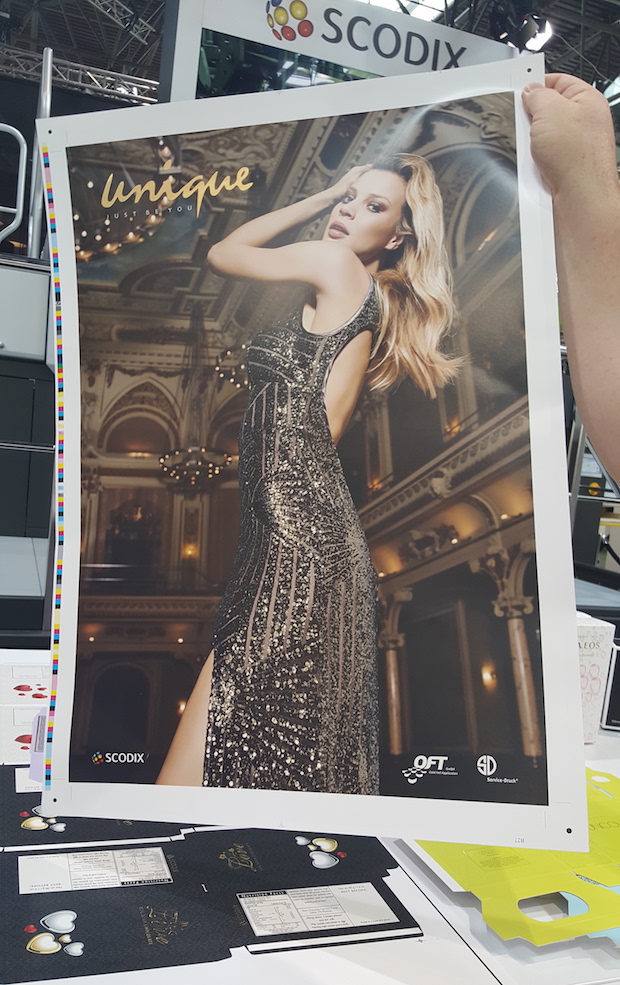 Landa was demonstrating Nano-Metallography, the ability to use its nanographic printing process to lay down foil only where it is needed, eliminating the need to use sheets of foil, and also eliminating the resulting waste.
Xeikon had in interesting technology demonstration with its Fusion Technology. It combines full color production printing with digital embellishment of labels and packaging in a single, one-pass and fully digital production process. Xeikon Fusion will consist of a series of embellishment modules released over time that are not just put in-line with the press, but are components of an entirely new modular system with the digital front end taking care of the prepress, data processing, color management and press operation as well as full control and operation of all embellishment modules without manual intervention. Potential digital embellishment modules include hot and cold foiling; applying screen prints; and adding matte, gloss and structured flood and spot varnish, including raised varnish and a digital Braille module for pharmaceutical applications.
HP also announced a similar strategy with its digital combination printing solution, demonstrating variable embellishments in line with an HP Indigo WS6800 label press driven by SmartStream Mosaic in an end-to-end combination printing approach.
Fixed Color Palette Printing
Fixed color palette printing, also referred to as Extended Gamut printing, for flexo and offset, is trend number five and was a hot topic of discussion at drupa 2016. Companies including X-Rite Pantone, Esko, Asahi Photoproducts, Kodak, Heidelberg and more shared thoughts and solutions about this process printing technique using up to seven colors (CMYK plus orange, violet and green or blue) that enables more than 90% of Pantone colors to be achieved. It also reduces or eliminates the need for press wash-ups between runs, since the same seven colors are already in use, speeding job change-over time and reducing makeready waste. Printers and converters who have adopted fixed color palette printing also report that they can more easily combine jobs from multiple clients, making more efficient use of expensive media while also increasing overall throughput.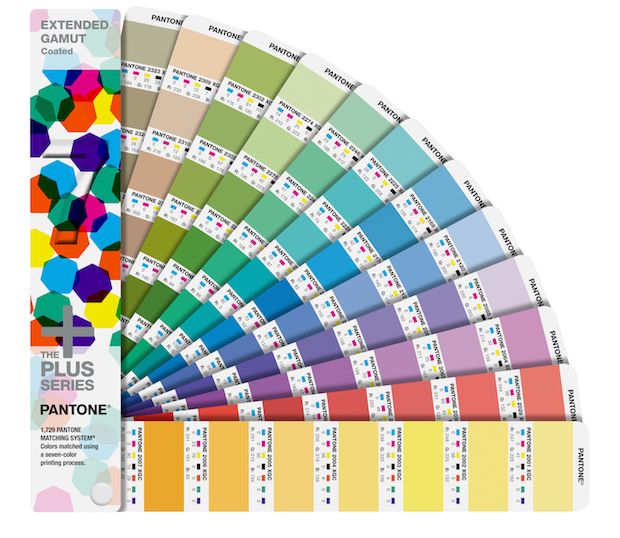 3D Solutions
3D printing, or additive manufacturing, is making its way into the graphic arts industry, and there was an entire pavilion dedicated to this at the show. This trend number six will be addressed in a separate article, so stay tuned.
Looking Ahead to 2020
As most of our readers are aware, prior to the show, Messe Düsseldorf had announced it was moving drupa to a three-year cycle. But during the show, they backed off this position and announced that drupa would remain on a four-year cycle with the next show scheduled for June of 2020, likely due to exhibitor pressure.
If you didn't go to drupa 2016, or didn't have time to see everything, be sure to visit our special drupa page that includes features, videos and news about the show.