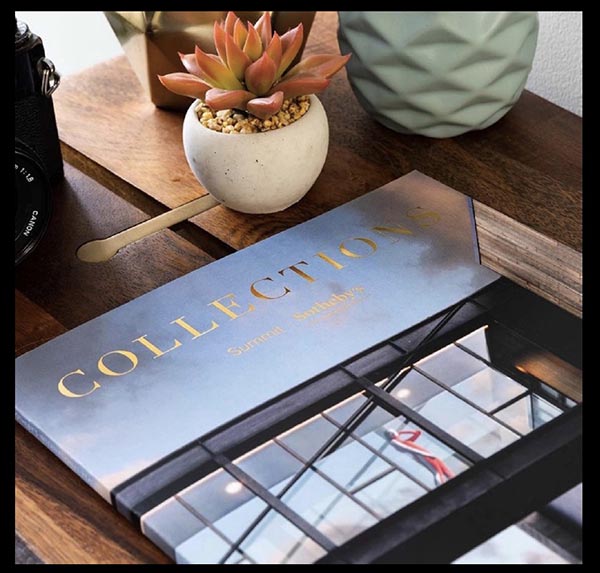 In a recent webinar, WTT took a look at the current state of Landa Digital Printing, both its technology and installed base and how printers are using the press in the field. In a previous post, I recapped the company portion of the webinar. Here, I will let Paul Hudson, CEO of Hudson Printing (Salt Lake City), share his rationale for investing in a Landa S10P—why now, why the Landa, and how he expects it to impact his business.
Hudson Printing is a 110-year-old company specializing in high-quality web offset printing in the magazine and catalog space. As of right now, web offset remains 70% of its business. However, Hudson is building a complementary digital business, which includes two sheetfed Indigo presses and two webfed Indigo presses for which it produces photoproducts, stationery, and direct mail. But even with web offset and digital production as bookends on its production runs, there is a gap in the center where neither offset nor traditional digital is ideal. This is why Hudson Printing invested in a seven-color Landa S10P (perfecting) press—as a bridge between the two.
"While the majority of our business is long-run web offset, we have very long digital runs, too," says Paul Hudson, noting that Hudson's Landa is only the seventh S10P in the world. "This week alone, we'll probably print 800,000 to one million fully variable direct mail pieces. Having a bigger platform—a bigger sheet size and faster run speeds—was a very important aspect of our decision."
For Hudson, the Landa S10P allows full workflow optimization at both ends of the spectrum. The expectation is that it will alleviate plant congestion and make every department more efficient. "By moving the very short static web offset jobs to the Landa, this will allow our web presses to do more of what they do well," says Hudson. "And from a consumables perspective, it is a perfect fit for our longer run digital work. The Landa is a great bridge for us, and because our ROI is built on existing work, it's additive. It's not taking from one or the other. It's just finding a better way to optimize the work in the middle."
The Landa will also provide Hudson Printing with a new level of application and substrate flexibility. Not only does the B1 sheet size of the press increase the crossover between digital and offset, Hudson explains, but the image quality and the ability of the nano ink to adhere to a wide variety of substrates increases the range of applications that Hudson can print.
Not that the company is looking to expand out of its sweet spot, but the Landa S10P does open the door to complementary products such as short-run magazines and catalogs, as well as packaging, especially prototyping and short-run work. "We're commercial printers," says Hudson. "That's our bread and butter, and we're not trying to make a magical conversion into some other type of printing. But the image quality is just stunning. When you add seven colors on top of that, it opens a world of possibilities."
Indeed, the impact of print quality on the decision invest in the Landa S10P was significant. "We work with a lot of elegant international brands, and we have a lot of experience in what our customers will compromise on and what they won't," Hudson says. "They won't compromise on image quality. So before investing in this press, we had to determine whether we were believers in the nano ink. One of the things that I don't think gets enough press is the impact of the dry ink transfer to the paper. I've just not seen anything in the print world that prints so well, especially on uncoated stock."
At the time of the webinar, Hudson Printing was still in the process of installing the new Landa S10P. As of this publication, however, the press should be in operation with live jobs.
Paul Hudson couldn't be more excited. "I could go on and on about things that I want to build to support this press," he concludes. "We're a couple of weeks away from being ready to test with live work, but we're very close. The power is on and fluids are moving. It's so exciting to walk back there and see it every day. This has been a real collaborative effort with Landa, and we've been extremely well supported. We're very excited about the relationship we have. The fact that we don't have existing sheetfed offset makes this a good story to tell because the Landa bridges that gap and shows how in the market this technology should play very well. I think we're a good example of that."