Consistently, surveys show that giving back to the community increases a brand's favorability among buyers. A recent survey from SproutSocial, for example, found that 72% of consumers want brands to be positive contributors to society, and 64% want brands to use their power to help people. Forty-three percent want brands to act as leaders in society. While this might sound like pie-in-the-sky idealism, there are some companies that actually do it.
Mactac (headquartered in Stow, Ohio) manufactures and distributes pressure-sensitive adhesive (PSA) materials used in label printing, graphic design, packaging, and other industries. But it doesn't just create PSA materials. It creates hope, too. Mactac has a long history of giving back, and in 2020, the employees of all three of Mactac's facilities (Stow, Ohio; Columbus, Ind; and Scranton, Pa.) closed out the year by doing just that.
At Mactac's Stow location, for example, employees provided eight area families in need with clothes, toys, grocery and gas cards, diapers, and more. The donation effort was part of Akron Children's Hospital's "Adopt A Family" program, which benefits families facing unthinkable hardships, such as children with complex illnesses or shortened life expectancies and families needing increased hospital stays or home care services.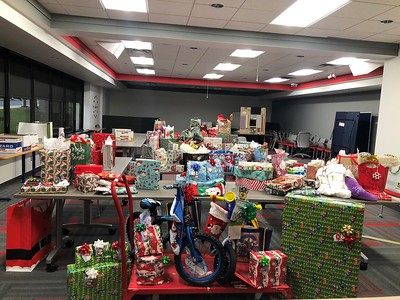 At Mactac's Columbus location, employees decided to gift the Bartholomew County Sheriff's Office. Diesel, a K-9 deputy, had been part of a life-saving traffic stop for Mactac employee Nikki Gibson. When Mactac learned of Diesel's passing, employees donated a large, painted portrait of K-9 Diesel to the sheriff's office. Bartholomew County Deputy Matt Bush, Diesel's partner, described feeling "blown away" that a single encounter had made such an impact. "It shows that what we do matters," he said.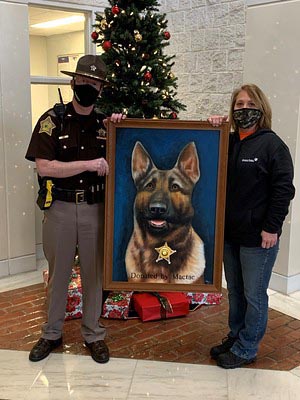 In Scranton, the giving continued. Mactac employees donated more than five large bags of winter clothing for children who receive support and services from Saint Joseph Center, a local organization for those with special needs. The Scranton team also gave a monetary donation to the St. Francis of Assisi Kitchen, which provides hot meals for those in need.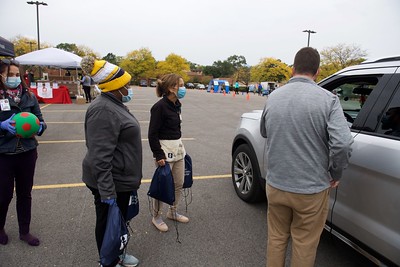 This type of giving back is not new to Mactac. Founded in 1959, the company has long supported the communities where its employees live and work. As one of the largest businesses in Stow, Mactac also participates in community events and volunteer efforts like the annual Fourth of July parade, the Adopt-A-Spot flower planting program at Maple Lawn Cemetery, and the Bulldog Bags project to provide food/meals for children.
Such programs warm the heart, and Mactac deserves kudos for supporting its communities this way. Especially during difficult times, good news stories like these are all the more important.
Of course, there are business benefits to giving back, too. Not only do these programs engender goodwill among buyers, but they improve employee retention and engagement.
In fact, a study from Benevity, which provides CSR and employee engagement software, found that when employees feel connected to their company's giving and volunteering efforts, turnover drops by an average of 57%. The study, which was based on a global data set, found that the more employees gave back, the lower the turnover rate:
Employees who didn't donate or volunteer (28%)
Employees who donated only (18%)
Employees who volunteered only (17%)
Employees who both donated and volunteered (12%)
These programs can provide benefits for recruitment, as well—and they do it for a cost of little more than time.
So let Mactac's employee volunteer and donation program inspire you. Many Americans are struggling, and every little bit helps. Plus, these acts of generosity (and particularly those that are part of a formal "give back" program) provide reciprocal benefits to the company and employees that give them.
What employee volunteer and donation programs do you think are worthy of mention? Give them a shout-out in the comments below.