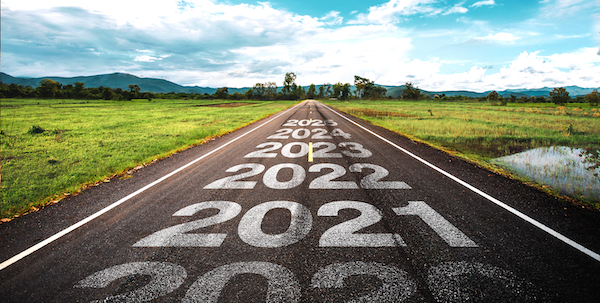 Over the last several articles, I've looked at how a number of print companies have refused to allow COVID-19 to define their businesses, instead reinventing their business models and service offerings in ways that not only overcame the challenges presented by the pandemic but actually improved their business prospects for the long term.
Let's face it, however: not every printer can develop a new proofing solution or create 100% automated, touchless production. But that does not mean that you can't make changes that improve your ability to weather the pandemic and set yourself up for success.
I think about Beachmont Christian Ministries, where my husband works. It's not a printing company, but I often draw on its example because sometimes we can better "get" the lessons from organizations outside our industry because we aren't constantly comparing their choices to ours, saying, "Oh, but that wouldn't work here." What I've watched Beachmont do through the pandemic is, to me, a perfect example of what to do well, and I hope there are lessons that our industry can take.
Beachmont's mission is to serve children and their families through summer camps and a variety of sports and other family-friendly programming. When my husband joined the staff, Beachmont had been in operation for 40+ years, largely doing business the way it had always been done. As you can imagine, the business model that worked starting in the 1970s–2010s needed some updating. The board of directors hired my husband three years ago to challenge the mindset "this is the way we've always done it" and bring in a new vision for the future. They called it "Beachmont Better."
How much of the way you do business or handle production is driven by "this is the way we've always done it"? How much of that mindset is now acting as an anchor on your ability to move forward? Be honest.
The first step was to assess what was already great about Beachmont and identify the things that would bring about needed change.
1. Bring in the specialists.
Beachmont already had an outstanding team, but in order to go forward, it needed to add new skill sets. For years, Beachmont had relied on its dedicated staff to handle increasingly specialized tasks that had gradually outgrown the ability of non-specialists to do them. Now it needed to make new hires, but there was risk, since its pre-Beachmont-Better revenue stream did not support an expanded staff. But my husband saw this challenge as "strategic investment" rather than "spending money." If the right people were hired, he argued, these staff would not only pay for themselves over time but would help Beachmont reinvent and retool in ways that would support its growth well into the future. Beachmont now has specialists in key areas who have magnified the organization's effectiveness exponentially.
What staffing and new areas of expertise do you need to add in order to support today's market needs?
2. Revamp the infrastructure.
The physical infrastructure at Beachmont was aging, and the volume of use of the campus had grown exponentially over the years. If Beachmont was going to continue to serve the community with excellence, it needed to make significant investments, including upgrades in facilities, IT, and telecommunications. Some of these upgrades were "face to the public" while others related to efficiency, security, and long-term function, such as focusing on multi- (rather than single) use. All of these investments supported Beachmont's core mission, whether directly or indirectly. There would be growing pains, but the pay-off would be that Beachmont would have the base infrastructure to serve the needs of the ministry not just now, but well into the future. The old way just didn't work anymore.
What outdated infrastructure are you hanging onto? Which legacy systems still lurk in your workflow and undermine your ability to fully support the types of workflows and applications you know that you need?
3. Reimagine the programming.
For Beachmont to truly serve the community, its programming had to be reviewed with a critical eye. It couldn't be everything to everybody. It had to determine which programs were most closely aligned with its mission and which best served the community. Non-aligned programs were not just under-utilized, but they were draining the organization's ability to support its core programs. As difficult as it was, Beachmont had to be willing to shut down certain programs, even if it had been part of the organization's programming for years.
Increasingly, the printing industry is realizing that you can't be everything to everybody. What services do you still have that aren't truly aligned with your company's core value proposition and that need to be eliminated in order to free up resources that can be better utilized elsewhere?
Enter the Pandemic
In the midst of these changes, enter the COVID-19 pandemic. Most summer camps in our area closed down for the season. By being willing to make hard choices, Beachmont stayed open. Some of these required no capital or staffing resources at all. BCM simply had to be willing to challenge the status quo and think differently about the resources it already had.
For example, in addition to strictly enforcing the need to follow the CDC and state requirements even though doing so would often be inconvenient, the team reimagined the logistics to reduce group sizes, increase the number of outdoor activities, and find ways to lower or eliminate risk. Beachmont also changed its drop-off and pick-up procedures to minimize in-person interaction and maintain social distancing.
While some of these changes did require more capital, many of them cost nothing, and although necessitated by the pandemic, vastly improved the camper and parent (aka "the decision-makers") experience. As a result, most will outlive the pandemic and become part of the new normal.
As the pandemic extended into the fall, the same dynamic occurred with the Beachmont annual corn maze. Areas of the campus were reimagined. Certain facilities, such as portable restrooms, were relocated to eliminate congestion (and, in the process, moved to a more user-friendly location). A large push was made to move ticketing to e-tickets, streamlining the overall guest experience, pandemic or not. A caterer was brought in to handle the cooking of certain food items to simplify food management and reduce human touches.
The list goes on, but you get the idea. The pandemic brought about challenges, but it also fast-tracked changes that ultimately benefitted the organization and everyone served by it.
What at your printing company suffers from "this is the way we've always done it," whether it's the most efficient way to do it or not? Have you taken the time to interview your staff—at all levels—to solicit input about bottlenecks and areas of needed change, as well as their ideas for fixing them?
Note that while some of these changes required significant financial investment, many of them didn't. Some cost nothing at all. What the pandemic did was stop Beachmont—as it did all businesses and organizations—in its tracks and forced the organization to take a hard look at how it was doing things and what needed to change. Beachmont took the opportunity and ran with it, vastly improving everything from staffing to infrastructure to programming in ways that will long outlive the pandemic.
Ultimately, as my husband points out, everything ties back to and is filtered through Beachmont's mission. When asked to read this article, he annotated in the margins: "What are your core customers telling you—directly and indirectly? How are you responding to what you hear?"
What changes have you made to pandemic-proof your company and set it up for long-term success? I'd love to hear.