PREMIUM CONTENT PREVIEW
This article is part of our premium member access. If this commentary & analysis is relevant to your business, please consider supporting us by becoming a member.
Premium Commentary & Analysis
Fed By Threads Makes Socially Responsible, Environmentally Sustainable Apparel, "From Dirt to Shirt"
Want a vision of the future of the world of digital textiles? Skya Nelson of Fed By Threads has a unique perspective on the market, and is already implementing much of it with the company's "dirt to shirt" approach to socially responsible, environmentally sustainable apparel.
By Cary Sherburne
Published: January 8, 2018
Tucson-based Fed By Threads is a boutique clothing brand based on environmental sustainability and social responsibility. The company began as a small yoga studio that was producing T-shirts whose proceeds benefited a local food bank. As the focus moved increasingly toward the production of T-shirts, the owner increased revenues from $12,000 to $300,000 per year with the small-scale business.
The current owners acquired the business in 2016 and looked for ways to grow it further. Creative Director and co-owner Skya Nelson has been in the apparel business for 30 years. "I wanted to figure out how to grow the company," he said, "but at the same time, find materials and manufacturing processes that were environmentally sustainable, with everything being American made. A critical part of the business model was to continue to support food banks, and we do that by contributing 7% to 10% of earnings – not profits, but earnings – to these charities."
Making a Difference in the Apparel Market
Nelson's strategies have made the company wildly successful and set it on a path to make a big difference in the way American-made clothing is manufactured. "We source everything from within the country," he said, "from the fibers to the dyeing, to the weaving, to the printing and cut-and-sew processes. We call it 'from dirt to shirt.' We also took great pains to construct our clothing with body diversity in mind, with inherent acceptance of the body types common in America today.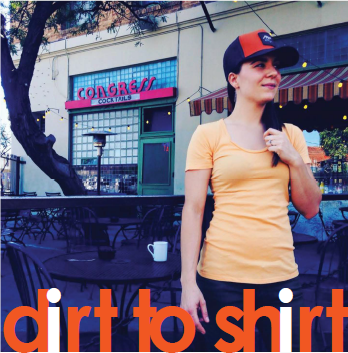 Among the criteria for our manufacturing partners was reduction of water usage in the manufacturing process, removal of any toxic chemicals from the manufacturing process, exclusive use of sustainable materials and more. We worked with existing partners for one year to allow them time to make the transition; those who couldn't were left by the wayside. Now we have a robust – and growing – portfolio of partners who are as dedicated to these principles as we are." The company is working with about 21 different plants across the United States now.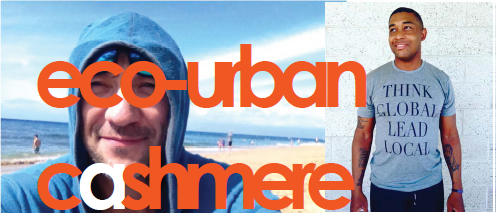 Nelson believes that Fed By Threads is the "transparent top dog in the food chain for sustainable apparel." He adds, "What started out as a small deal, helping to support local food banks, has morphed into a significant operation. One of the first drivers of this growth was our partnership with Feeding America, a hunger relief organization that donates about $4 billion in food per year to more than 200 community food banks across the nation. "We are the exclusive apparel provider for the organization," Nelson explains, "and they have also instructed their affiliated food banks to also use us as their exclusive apparel provider."
Corporations Buying In
But the expansion hasn't stopped there. Fed By Threads has also accumulated an impressive portfolio of corporate customers. "We had primarily been working with smaller companies," Nelson says, "but we're seeing growing interest in our sustainability approach from larger companies. One client for whom we are the exclusive apparel provider has 60,000 employees, for example."
Fed By Threads provides such items as corporate volunteer shirts, employee uniforms, jerseys and bibs for ancillary programs such as cycling racing teams, and even mascot uniforms for sporting events. In another innovative move, the company worked with one client to substitute capes for T-shirts for children's events. "Kids outgrow the T-shirts quickly or lose interest in them," Nelson says, "but we estimate they will use these capes for several years, so it makes a difference from a sustainability perspective. Plus, the capes are really cool!" The capes are made from eco-friendly fabric sourced from Carr Textile that is a blend of organic cotton and polyester fiber made from recycled water bottles.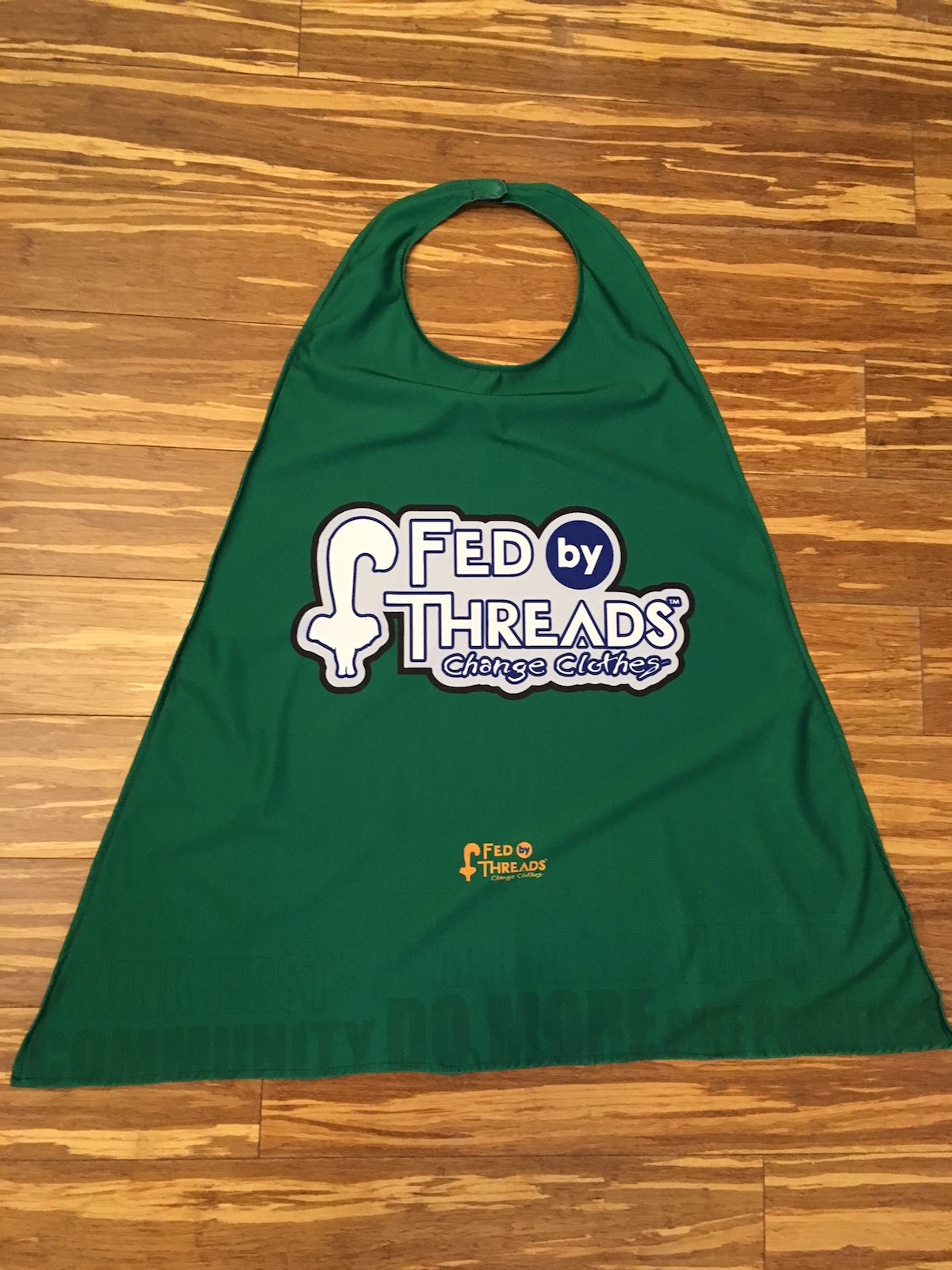 Fed By Threads has its own printing and cut-and-sew operation, supplemented by partners where volumes are too high to produce internally. The company uses an 8-color state-of-the-art ROQ automated screen printing system. "We can get a fair amount of volume out of this system," Nelson states. "With eight sewers on two shifts, we were able to produce 150 kids' capes in a week for a client event."
One of the company's biggest sources of new business is from people who have seen their shirts at events. "They love the feel of the shirt," Nelson says, "and when they find out about the sustainability and social responsibility aspect, the deal is basically closed."
More Innovation to Come
Fed By Threads continues to expand its reach and its offerings. "In 2018," Nelson reports, "we will be introducing a new product that is 100% recycled, comprised of 50% organic recycled cotton and 50% recycled plastic bottles, working with a company out of New York. They will mill, gin, dye and weave, basically from dirt to shirt under one roof making for a much more compact and efficient supply chain. Our goal is to shift about two-thirds of our merchandise to this new fabric. It's a unique fiber that no one else has. Because of our volume, we will be able to produce 100% recycled for less than we can produce 100% organic non-recycled cotton. We're at the very beginning of this revolution, and we are excited about where we can take it."
A Compelling Vision of the Future of Apparel Manufacturing
Fed By Threads also has a keen eye on the future. This includes the ability for customers to recycle its clothing. "One of the biggest problems with recycled fibers is being able to determine first, what it is, and then what the is best way to recycle it," Nelson explains. "If you can't read tags because they have faded or been removed, it's hard to tell what the fabric is. So we are weaving QR codes into the fibers. That way, a scan of the barcoded area under the armpit, which is not really visible to the human eye, can tell us what the content is. Our plan is to give customers a 5% discount on future orders with the return of the previous order. We read the tags or QR codes, repulp the material, separate it into fiber bins, and turn it into pellets that can then be reconstituted as thread. Larger customers can ship back their shirts, and we send back new shirts, basically made from the old ones! This is a big deal, both economically and environmentally. Some of our largest customers spend over $1 million per year on employee and community apparel."
Another future vision Nelson has is to add micro-factories that use digital printing. "We envision these to be local factories employing a couple hundred people. We have been looking at different solutions and have been quite impressed with EFI's micro-factory offering for textiles. It's pretty much and end-to-end solution in conjunction with some of their partners. We are working through funding options but hope to be able to launch our first one in the relatively near term."
Taking the vision even farther into the future, Nelson says, "When the micro-factory becomes a nano-factory wall unit, people can install them in their homes. Every human would have about 100 pounds of raw material that they could continue to recycle and recolor. Conceivably, you could recycle your clothes each night and print out new ones in the morning. We are working with a software company that has 3D technology, and working on 3D-printed shirts that feel like a regular shirt. We are probably looking five to ten years out for this to begin to be a reality."