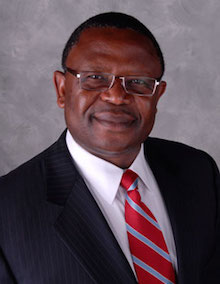 Entrepreneur Christopher Che aims to serve Fortune 500 companies by building up a network of companies that can serve a cross-section of their needs. As the founder, president, and CEO of Che International Group LLC (CIG), he's weighing acquisitions in a number of different industries—but he has built the foundation of his venture on label and packaging printing.
The CIG family of companies includes Hooven-Dayton Corp., a long-established producer of labels and flexible packaging that Che acquired in 2007. It's primarily a high-volume flexo operation, but the recent addition of a digital press has strengthened its credentials in short-run and variable-print production as well. Hooven-Dayton has synergies
with CIG subsidiaries COG, a developer of consumer packaging and retail display solutions; and TrueChoicePack, which provides green, traditional, customized, and private-label packaging and disposable products.
Together, says Che, they stand for the kinds of diversified and scalable manufacturing services that CIG wants to become known for in other industries besides packaging. He adds that CIG's status as a minority-owned enterprise also will be taken into account by customers that want to make their supply chains more representative of the demographic shifts the nation is undergoing.
Hooven-Dayton, Che's first acquisition, has been making many kinds of labels and flexible packs for more than 80 years in Miamisburg, OH, and an Indiana facility that was recently folded into the main plant. Most of the output is pressure-sensitive labeling for packaged consumer goods along with specialty applications such as scratch-and-sniff, extended-text booklet labels, and on-pack coupons. The company also serves the automotive, medical, and pharmaceutical markets with specialized labels and packaging.
Hooven-Dayton's position as a supplier to the gaming and lottery industries makes it unusual among packaging printers and converters. Casinos and racetracks rely on it for the ticket-in, ticket-out slips used in lieu of coins by contemporary slot machines. The company is in its third ten-year contract with the state of Ohio to produce bet slips and receipt rolls for the state's 8,500 lottery locations. Kim Wright, COO, says that it takes 60,000 miles of receipt rolls per year to keep up with the lottery action at these sites.
The production complement includes 12 flexo presses, most of them 10-color, printing 10" and 16" widths. They can apply a variety of decorations in UV and water-based inks on either side of the web. Supporting them is a multi-capable Digicon Series 3 finishing line with an inline inspection system. Wright says that a very strong color management routine prevails in the pressroom, which has its own quality control lab.
The HP Indigo WS6800 digital label press that the company installed last November replaced an older Indigo device that Wright says cost more to operate. He says that the new machine, which accounts for 5% to 7% of sales volume, was brought in partly to protect Hooven-Dayton's flank against competitors planning to install WS6800s of their own. Wright foresees shifting more flexo work to the device both because of its favorable operating cost structure and because of what he calls the robust variable-data printing capabilities of the HP SmartStream Mosaic software at the front end.
One thing the press and the software definitely will be called upon to do is to print variably: bar codes, QR codes, images, and other graphic elements pulled from databases and applied to labels in short, customized runs. "We've gotten very, very good at that," says Wright. For one customer, Hooven-Dayton is working on a project that involves 500 variations of a label design.
Wright thinks that the fortunes of the label and packaging business will continue to track GDP, rising as consumer spending rises but not following it all the way down when it falls. He sees strength for label and packaging producers in the healthcare and pharmaceutical markets, not least of all because they are subject to regulations that oblige them to change their printed content frequently. On the consumer products side, predicts Che, "the proliferation of SKUs will keep the industry very, very busy."
Part of his strategy for keeping CIG busy is to capitalize on the practical interrelationships among its three component companies. He says that although Hooven-Dayton, COG, and TrueChoicePack operate as independent subsidiaries, they're complementary in driving business to each other and providing mutual production support. A business presentation for one often becomes a pitch for all three, inviting customers to source all the capabilities they need for CIG.
Serving a common customer base from a variety of platforms was Che's ambition when he started CIG in 2005, and it remains his principal business objective today. He would like to broaden his packaging base by acquiring companies specializing in folding carton and corrugated. He says that areas of interest for CIG outside labels and packaging include injection molding, contract manufacturing, and warehousing and logistics—services that are typical of what his customer base has an ongoing need for.
Che is pursuing his ambition as the principal of a 100% Minority Business Enterprise (MBE), a designation bestowed by the National Minority Supplier Development Council (NMSDC). He also has served as a member of the President's Council on Jobs and Competitiveness (Jobs Council).
Che says that while minority ownership can be a plus for a company that does business with customers adjusting to the realities of a majority-minority America, CIG has to be as competitive and innovative as any other player in the marketplace. These are the attributes he most wants to see in the companies he is keeping an eye on as acquisition candidates.
Che thinks that current M&A (mergers and acquisitions) trends in the printing and packaging industries favor both buyers and sellers. Good for everyone, he says, is the fact that consumer goods producers are shifting advertising dollars out of TV and reinvesting them in brand-promoting packaging. Wright anticipates an increase in strategic M&As aimed at expanding purchasers' technical capabilities in addition to deals in which the objectives are mostly financial.
Although Che casts himself in the acquirer's role, he and CIG aren't immune to that kind of attention from other entrepreneurs. He says that private equity investors—wealthy businesses and individuals looking for short- and long-term plays in solidly performing industries—have been very active lately in the packaging space. And, some of them are showing an interest in him.
"I get calls and e-mails every day," Che says. "They're fishing."