This article is sponsored by Fujifilm as part of WhatTheyThink's Product Spotlight series. In preparing this article, the WhatTheyThink/Inkjet Insight editors conducted original, in-depth research on Fujifilm Dimatix Samba printhead. This Product Spotlight describes what the editors feel are the product's strengths in the marketplace. Fujifilm reviewed the final article for accuracy but had no editorial control over the content.
Most people familiar with production inkjet printing are aware of the FUJIFILM Jet Press® 750s (marketed as JPRESS in the U.S.) and the FUJIFILM DIMATIX Samba printhead used in that press, which are Fujifilm's multi-faceted solutions for inkjet printing. In addition to printing systems, the company's Inkjet Business Division provides not only inkjet printheads, but also other inkjet print-enabling technologies as well as integration services. The latter of these are less well known despite Fujifilm's long history in the inkjet space. This article discusses the capability of Fujifilm's Samba JPC technology to meet the evolving needs of system integrators and OEM customers.
Rich Experience in Inkjet Integration
With multiple inkjet centers of excellence established within the Fujifilm Inkjet Business Division, including Specialty Ink Systems, Imaging Colorants, Integrated Inkjet Solutions, and the Dimatix printhead development organization, the company has a deep well of component and integration expertise upon which to draw. Nearly 15 years ago, Fujifilm first started offering integration services utilizing a team of engineers and software developers to deliver complete, custom solutions incorporating Fujifilm print system components. More recently, the drive for faster time-to-market for custom solutions, and the growing reach of independent integrators into new markets, has brought a need for services that allow inkjet system developers to focus their resources. In 2019, the Fujifilm Inkjet Business Division responded with a solution that allows inkjet system developers to augment their core development strengths with modular, inkjet-specific technology components called Samba JPC.
"We serve broads markets with different end user requirements, and thus Samba JPC modules are intended to be flexible and deliver only those components which are truly needed," said Baku Nishikawa product manager of FUJIFILM Inkjet Business Division. "Experienced integrators need only component supply, while others without as much integration experience, also require our additional technical support." The group interacts primarily with inkjet developers and system integrators, but brands who are looking to develop bespoke systems may also engage FUJIFILM Integrated Inkjet Solutions directly for development of custom solutions. In all cases, Fujifilm offers a robust menu of customizable Samba JPC components to meet diverse customer's needs.
Core FUJIFILM Samba JPC Components
The efficient support of system integrators and OEM customers across various inkjet market segments requires the ability to adapt common components to meet specific needs. To ensure compatibility with a wide array of substrates across commercial, direct mail, and other graphic markets, as well as packaging, industrial and décor applications, system components must be capable of being tailored for compatibility with ink chemistries and drying, as well as printheads and other system components. The flexible components in the Samba JPC toolkit include:
Printbars: available in 1200dpi or 1200 x 600dpi with a maximum print speed of 196 meters per minute and a maximum standard print width of 254mm or 762 mm (when configured with 6 or 18 modules per print bar.) Fujifilm can customize the printbar width to meet customer needs in 1.6-inch increments.
Printbar Lifter (Anti-Collision Lifter): includes a control box with CPU and AC servo drive along with a Software Development Kit (SDK). Attaching with the lifter provides both a low-speed option designed for accurate positioning and a quick mode triggered to avoid potential damage to the printhead.
Printbar Capping Unit: provides uptime and system reliability to keep printheads in ready state. These capping units require no power or intermittent ink jetting.
Anti-Collision Sensor: an optional safety feature that works in unison with the Printbar Lifter. The sensor detects objects or substrate damage that could affect the printhead and triggers the lifter.
Auto Head Adjuster: supports more efficient printhead replacement eliminating the need for rotational adjustment of the bar frame and minimizes printhead replacement time.
Head Cleaner: uses a "wet web" cleaning method with pressurized, rotating wiping designed to support nozzle plate longevity.
Ink Circulation Unit: provides circulation, degassing, filtering, temperature and ink refill while managing backpressure and meniscus stability.
Inline Scanner (ILS): a quality control tool which measures the accuracy of each jet position to within a few microns and works in tandem with image optimization software.
Image Optimization Software: resolves banding, streaking and other non-uniformity issues without slowing down image processing.
Fujifilm can also provide ink and other jetting fluids as part of an inkjet system solution. In particular, Fujifilm formulates aqueous pigment inks to meet the requirements of specific applications.
Overall, the design and interaction among the various Samba JPC components can help to extend the life of a printhead, reduce maintenance efforts, and enable a broader array of printer design options. Nishikawa notes that "Our automatic cleaning mechanism combined with our capping unit can hold the printheads in a print-ready state for up to 64 hours. "Printheads are instantly ready to print, even without purging." The capping unit along with the ink circulation unit also avoids the requirement for ink "spitting" since printheads maintain circulation all the way down to the nozzle plate.With all major single-pass ink functions in a compact housing, an integrator would not need to deal with another fluid system – but they would have that flexibility if a different solution is preferred.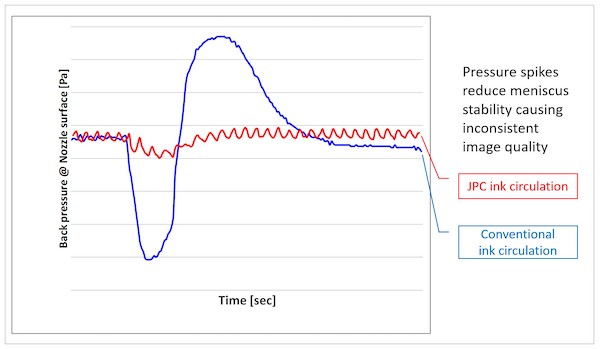 Figure 1. Fujifilm Typical Profile of Pressure Response at Printhead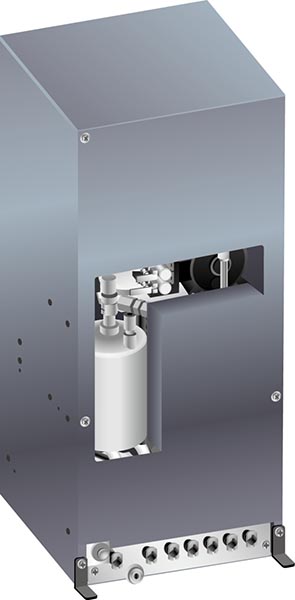 Figure 2. Fujifilm's Ink Circulation Unit
Ease of use for system integrators and their customers is a key concern. While Samba JPC components can be used individually, they are also designed to work particularly well together. For example, printheads that attach to a printbar are easily adjusted and the printbars are delivered with printheads pre-aligned regardless of width. Additionally the use of Samba JPC module can further enhance the final system uptime with modules that support cleaning, capping and fluid management. Nishikawa stresses, "As they [system developers] put things together, if there is additional support needed for anything from tying down a rack unit to helping them understand how subcomponents, such as drivers and fluids work, Fujifilm is ready to help."
With the commercial availability of Samba JPC, the robustness of Fujifilm's Jet Press core technology is now accessible to a broader market. This means that productivity and reliability is always within a system integrator's reach. In addition, exceptional print quality can be attained with FUJIFILM Samba printheads depending on the integrator's overall product design. To that end, the menu of Samba JPC solutions includes various components for monitoring quality control. For instance, the ILS can be used as a start-up calibration tool or can run in production at up to 40-50 meters per minute (Fujifilm advises that it could be scaled to run faster). The ILS reads target areas across the whole web. The software-based image correction system is configurable to specific color and quality targets, such as density, print defects or banding. "Once you do the calibration, the readout from the ILS is used to set the standard and then tolerances can be set in the image correction system," says Ron Gilboa, senior marketing manager at FUJIFILM Dimatix, Inc. Gilboa notes, "When streaks are detected, image correction can dynamically fire medium and larger drops where needed to cover missing lines."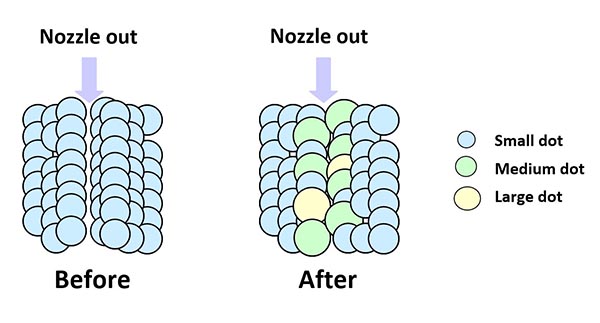 Figure 3. Fujifilm's image correction method.
In some cases, streak correction can be performed in real time without slowing the printer. This means that the printer can continue to provide acceptable image quality despite jet degradation, which can prolong the need for full printhead replacement and reduce operating costs.
More Combinations. More Markets.
Well-established for performance and reliability in commercial printing applications, the Samba JPC components can be adapted to support media compatibility, speed and quality requirements for an array of markets. For example, water based pigmented ink can be used with a pre-conditioner to meet image quality and food safety requirements in the corrugated, folding carton, and flexible packaging sectors or to enable uncoated and gloss media compatibility for demanding commercial and publishing applications. The same combination without preconditioner will ramp-up speeds, but will reduce the quality and compatibility threshold.
Samba JPC can be used with various combinations of ink chemistries and conditioning fluids, in addition to support surfaces as diverse as offset paper grades, décor paper or laminate, corrugated liners, direct to corrugated, and plastic film. "Decorative, packaging, commercial—we can support all of them," says Nishikawa, "even printing on metal packaging is possible."
While some system developers may be simply adding inkjet printheads to retrofit an existing offset or flexo press, others are creating purpose-built solutions based on unique customer needs. The complexity of projects and experience level of developers can vary widely, but Fujifilm is prepared to support them with its Samba JPC components that can help to accelerate development.
Getting to Market with Speed and Confidence
Fujifilm's Samba JPC technology supports inkjet system developers with components that are designed with the flexibility and reliability needed in an integration environment. The Inkjet Business Division at Fujifilm has the ability to provide additional resources for smaller integrators that may need support. The company's goal is to shield integrators from the complexities of single-pass inkjet printing with higher resolutions and wider print widths.
"Some of the developers that we work with are very experienced and they only look to us for solution components," says Gilboa. "Others may need additional support and our technical teams will support them until they gain proficiency and experience with our technology." While the company offers strong support, it is important to note that working with inkjet technology requires strong interdisciplinary engineering skills, an overall system design, and sufficient resources to test and tune the solution.
With Fujifilm's Samba JPC products, fast development of single-pass inkjet printing devices is within reach for a wide range of applications and system developers. The market-tested combination of components and related services are a valuable option for OEMs wanting to reduce time-to-market and for system developers seeking reliability as they integrate into brand-owner production processes or add inkjet into existing print lines.