I've spent so much time writing about QR codes as an opportunity that I hadn't really thought about them as a threat. But if you're serving the wine, dining, or similar industries, they might bite into your sales. This really hit me after walking into Boordy Vineyards (Hydes, Md.), near where we live.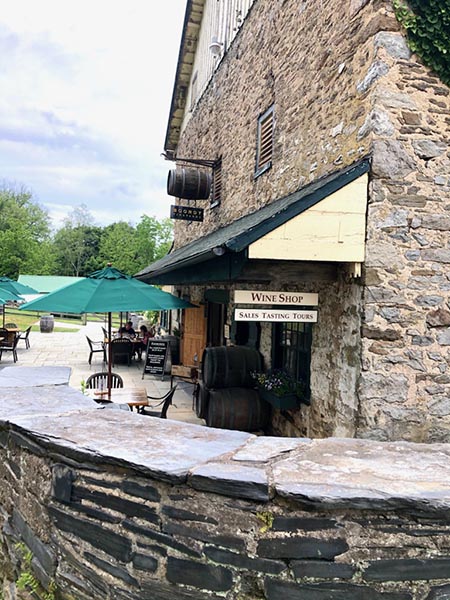 I walked through the outdoor seating area, where people were taking wine "flights" or paid tastings of various selections of wines. Inside was the sales counter and a plaque with a QR code that took customers to the wine listings, wine flight options, dining menu, and information on tours. James Prichard, director of winery sales, was out and about in the sales area. I asked how many people who came in actually scanned the QR Code. He looked at me directly and said, "All of them." The reason, it turns out, is that the winery no longer uses printed menus. All of its customers access the menu via the QR Code each time they arrive.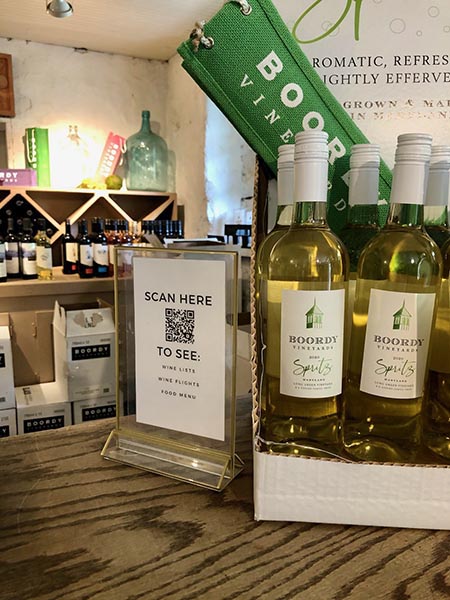 Why no more printed menus? There are a few reasons—listed in no particular order.
Wind damage. Since COVID-19, Prichard says, all of Boordy's seating has moved outdoors. Printed menus are a pain because they get picked up by the wind and fly away. That's money out the proverbial window for Boordy and an inconvenience for customers.
Customer preference for paperless. Nearly all (95%) of the vineyard's customers are less than 60 years old. This demographic, Prichard explains, is environmentally conscious and prefers not having printed menus because they see them as wasteful. Even the "over 60" patrons tend to be more environmentally conscious than the average consumer.
Ease of change. The vineyard has 30 wines that it makes on the premises, and it uses 15 of them in its three "flight" categories. The wine selections change monthly. Continually printing updated menus would be costly, and reprinting the menus infrequently pretty much guarantees that at least some portion of the menu will be inaccurate much of the time. Now, via the QR code, all Boordy has to do is change the text on the web page on the back end of the QR code. When customers scan the code, they get the updated flight selections automatically.
Better customer experience. All of this results in better customer service. Not just so customers can stay on top of frequently changing wine flights, but also because there are times that, as a local winery, Boordy may not have certain products in stock. Rather than have to continually tell people what is and isn't available, Boordy updates the URL on the back end of the QR code so that when customers arrive, they are only selecting from an updated list.
Even as the pandemic restrictions lift and customers can start moving inside again (Maryland was one of the first states to fully reopen and lift the mask mandate based on extremely high vaccination rates and low infection, hospitalization, and positivity rates), Boordy plans to keep its mobile-only menu because of all of the benefits, including cost savings and better customer experience. While this is great for Boordy, it means a permanent loss of printed menus for the shop doing Boordy's printing.
So while I still love QR codes and believe in the benefits for many applications, as with pretty much anything in life, there is also a flip side. For printers in certain market verticals, this is one of them.