This is a year of change. Like it or not, our day-to-day thinking and behaviors have changed and will continue for the foreseeable future.
Recently, I wrote about manufacturing trends. The current COVID-19 crisis reminds us of how reliant some industries are on overseas manufacturing. Yes, we knew we relied heavily on overseas manufacturing, but we did not understand what that meant until there were no masks and personal protective equipment (PPE) for our frontline workers. This is because the US single-sourced from one supplier. After years of cost-cutting and running "lean," manufacturers of these items are on a tight and well-controlled process with little buffer. Any change in demand or to the supply chain can have significant ripple effects.
It reminds me of the large snowstorms that shut so many of the airports in the US—it can take weeks for airlines to recover. Manufacturing is now experiencing this, and we are at a crossroads. There needs to be a balance between local and global manufacturing. Most importantly, local manufacturers need to be ready to shift gears quickly in times of need.
Colorkarma and Gerber Technology Partner for a Cause
I am excited to announce that Colorkarma and Gerber Technology have teamed up to help local manufacturers quickly adjust and ramp up production lines to meet the PPE need. Together we have launched a new PPE Task Force Directory.
This new directory is part of Gerber's PPE Task Force initiative. The directory consists of thousands of companies all working to shift their local and regional manufacturing lines to produce Personal Protective Equipment (PPE). The goal of the directory is to match manufacturers with suppliers to help facilitate the local production of PPE. By connecting various parties across the supply chain, we can support communities by expediting production. Plus, the directory helps governments, hospitals, and other businesses looking for PPE see local manufacturers of these products.
In addition, the Gerber Task Force Resource Center has tools and documentation to help creatives, printers, and other manufacturers switch their production lines from signage, shirts and even camp trunks, to producing various PPE gear. The PPE Feasibility Matrix assists businesses in identifying the level of effort required to switch their manufacturing lines to produce PPEs.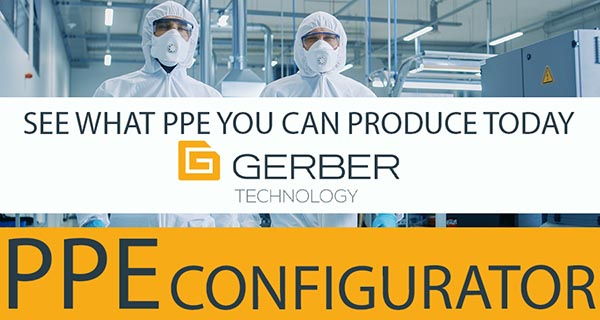 If you work in textiles, printing, cutting and sewing, flexible materials, etc, and want to help manufacture PPE but are unsure how. This Matrix will help you get started.
I am honored to work with Gerber Technologies on this important initiative. It has been inspiring to see the number of companies reaching out to understand how they can help meet the need. In fact, our own contributor, Kristen Dettoni, has taken her beloved textile patterns and collaborated for the Community Masks Project.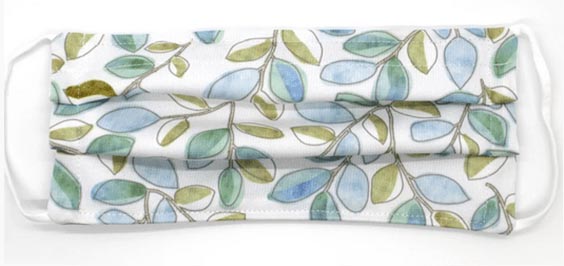 Mask pattern designed by Kristen Dettoni from Design Pools as part of the Community Masks Project.
But masks are just one of the dozens of PPE items needed. PPE also includes items like shoe coverings, lab coats, bedding, cots, privacy curtains, scrub suits, and more. Even information displays and distancing dots or floor markers that mark a six-foot distance are listed as PPE.
I have been involved in the printing industry for decades and have focused on high-value applications. I have watched the convergence of print, digital, and textiles as companies realize new applications for the technology. In fact, many businesses may not even consider themselves printers—it's just manufacturing.
Digital print manufacturing has come a long way. This directory and partnership is a demonstration of how companies can adjust their production to new applications and meet changing consumer needs or even pandemic needs.
Businesses can stay idle, but many are evolving and quickly shifting their manufacturing, using their current investments. Their doors are no longer closed and their production facilities are up and running. I see this as an opportunity for all businesses to think differently about how they were doing things and what can be done with the same types of equipment.
You might find it opens new doors and helps your community.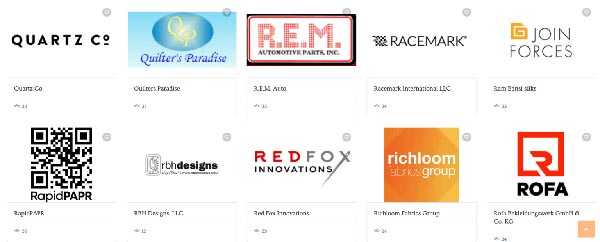 References
This article was provided by Colorkarma. Colorkarma focuses on design for execution by bringing together unique perspectives on design and manufacturing to ensure a smooth execution on your creative vision the first time. Our mission is to be the leading resource for the creative community providing educational content, industry news, design tips, and best practice advice from industry leaders. More info at Colorkarma.com.