Your Friday Supersonic Flight of the Bumblebee
Perfect time to start inviting people over dinner, knowing that they're not allowed to say yes.

— Richard Osman (@richardosman) October 16, 2020
Oh, Chute!
Two weeks ago, we linked to a "zipline" approach to dispensing candy to trick or treaters. This week, via Core77, "candy chutes" for a social distanced Halloween. All it takes is a length of PVC tubing and maybe some festive painting or other decoration. (It's actually the approach used by some second-floor-and-above apartment dwellers even before COVID.) And what would entertain children more than a candy-vomiting pumpkin?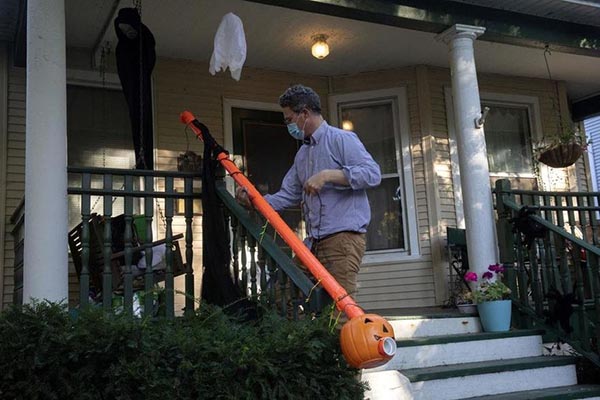 Meta Tweet
That's Itt. That's the tweet. pic.twitter.com/DYLKOEODZ7

— (((Josh Seasonal))) (@JoshMalina) October 16, 2020
Dedicated Researchers of Fashion
If next year you find yourself in Oslo, Norway, why not visit the brand new International Library for Fashion Research? Says The New York Times:
The ILFR, which in its digital incarnation was unveiled on Oct. 15 with more than 5,000 documents, will open its physical doors to the public next spring. It aims, according to its pitch book, to be "the most comprehensive and important facility of specialized fashion research — and the most unique archive of modern fashion publications in the world."
It contains not only books and periodicals but also fashion ephemera such as show invitations, brand magazines, look books and direct mail produced from 1975 to the present — the kind of stuff, in other words, that historically has been considered disposable — and is entirely open access. All you need is a library card and a search engine.
We bet there is a whole wing dedicated to graphene.
Warning Sign
nothing good ever happens on an email following the words "While i have you..."

— Philip Cosores (@Philip_Cosores) September 22, 2020
Or even worse: "Work your magic."
Mothers of Invention, All Right
Speaking of museums, if fashion research isn't quite your thing, you'll want to head over to the National Archive of Holland's Flickr account, specifically the album that showcases dozens of inventions from the early 20th century. Some are pretty clever. Others...not so much. Core 77 has a round up of some of the more outre, including an early "wearable" (a straw hat with a radio built into it):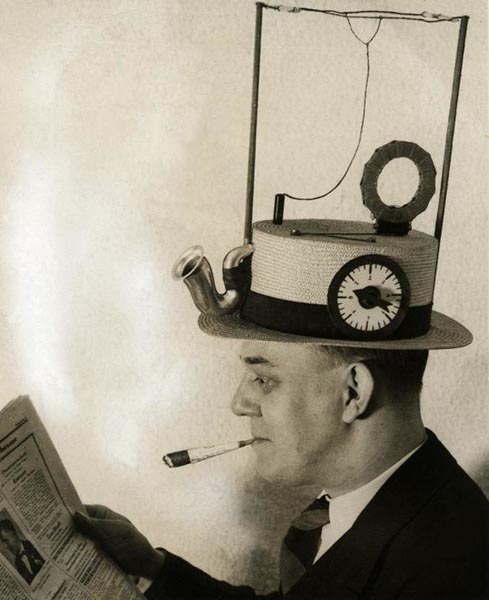 Early "GPS"— a scrolling map that determined a car's location based on the rotation of its tires: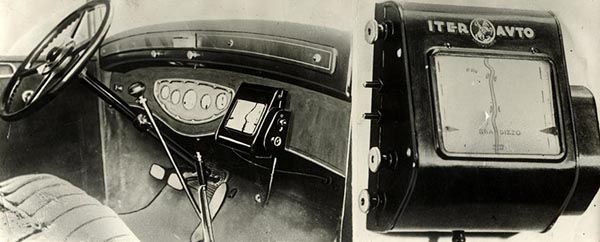 And something that may make a comeback these days: pointy face masks, originally designed as protection from snowstorms: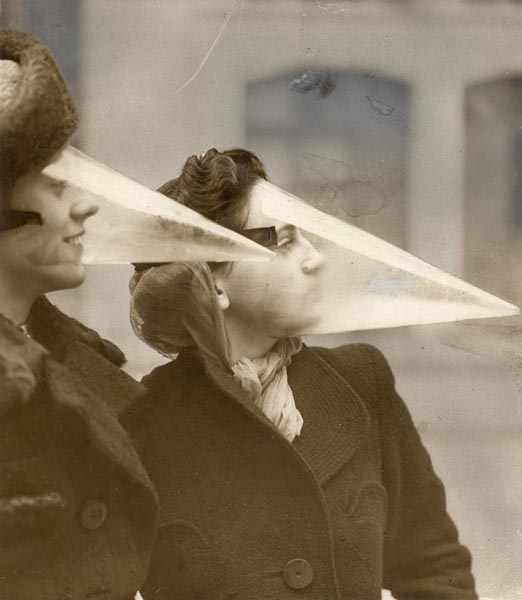 No Warning Signs
The town of Drachten in the Netherlands removed all signs and lights in the centre of town, on the theory that drivers would be forced to pay more attention to the road.

Traffic accidents have become much rarer since the reform.

(Image: Michielverbeek) pic.twitter.com/BN9B1thgB5

— Quite Interesting (@qikipedia) October 19, 2020
No Getting Around Getting Around
We take it for granted these days, even if some of us went decades relying solely on Rand McNally road atlases, and even into the early 21st century no respectable Los Angeleno was without the thick tome that was the Thomas Guide. But the BBC asks: What would the world do without GPS?
GPS now underpins a surprising amount of our everyday lives. In its simplest form it tells us where on Earth at any time a GPS receiver is. We have them in our mobile phones and cars. They enable boats to navigate their way through difficult channels and reefs, like a modern-day lighthouse. Emergency services now rely upon GPS to locate those in distress.
Less obviously, ports would cease to operate, as their cranes need GPS to find the right container to move, and they play a crucial role in logistics operations, allowing car manufacturers and supermarkets to take advantage of just-in-time delivery systems. Without it, our supermarket shelves would be emptier and prices would be higher.
...
A loss of satellite navigation for five days would cost the UK alone more than £5.1bn ($6.5bn) , according to an assessment by the London School of Economics for the British Government. A failure of the GPS system would also cost the US economy an estimated $1bn (£760m) a day, and up to $1.5bn (£1.1bn) a day if it occurred during planting season for farmers in April and May.
What options exist should the satellites be somehow disabled?
One possible backup for GPS is a new version of Long Range Navigation (Loran), which was developed during World War Two to guide allied ships while they were crossing the Atlantic. Instead of satellites, however, it consisted of ground-based transmitters with 200-metre (660-feet) tall aerial masts broadcasting radio navigation signals.
Autobahnfire
Germany has some strange ideas for business names. For example: pic.twitter.com/20t7LdItxS

— Chris Swartout (@chrisswartout) October 18, 2020
It Is a Puzzlement
During the lockdown, jigsaw puzzles became big business. Business Insider produced this video about Buffalo Games, one of the biggest publishers of jigsaw puzzles whose sales more than doubled during the pandemic to two million puzzles a month. A fascinating look at the design and production process.
Final Fantasy
How do you make God laugh? Put "FINAL" at the end of a file name

— Hrishikesh Hirway (@HrishiHirway) October 22, 2020
All in Order
A British publication has finally received a US release, and it is toward the top of our wish list: Judith Flanders' A Place for Everything: The Curious History of Alphabetical Order. From the original review in The Guardian:
One of the many fascinations of Judith Flanders's book is that it reveals what a weird, unlikely creation the alphabet is. Writing has been invented independently at least three times in different parts of the world. The alphabet was invented only once – over 3,000 years ago, in Egypt's Western desert, along a road used by traders and soldiers from across the Middle East. Sharing no mother tongue and communicating in a creole of their many languages, they found it easier to memorise 20 or 30 symbols and rearrange them into new words. The alphabet soon seemed as inevitable as that other human abstraction bequeathed to us by antiquity: money. Just as money was a stand-in for value, so the alphabet was a stand-in for meaning, separating words into letters for ease of reordering. This beautiful invention allows us to shape whole universes of meaning out of a small number of letters.
Perhaps surprisingly, the ability to actually put anything in alphabetical order depended upon various technological advances, such as:
the codex book (scrolls are fine for continuous reading, but rubbish for looking things up), pagination (rare in the earliest books) and the explosion of words that came with the arrival of paper and the printing press. Ultimately, Flanders suggests, the unstoppable democratisation of knowledge demanded alphabetical order. When the Word of God was contained only in churches and monasteries, there was little need for alphabetisation. But when mendicant preachers began crisscrossing Europe in the 12th century, they relied on handbooks such as Peter Lombard's Sentences, which let them look for biblical keywords in the alphabetised index and construct ready-made sermons out of them.
Out of Order
If you're suffering a Covid hangover from all the seriousness of our times, enjoy this "hare of the dog." pic.twitter.com/Z6FH96YDgm

— Kathy Lette (@KathyLette) October 10, 2020
whenever I think machine learning might take over, autocorrect makes Welcome Back, Kotter into Welcome Back, Otter and I feel a little better.

— Brian Koppelman (@briankoppelman) October 14, 2020
Well said... pic.twitter.com/ZvcxFwxUYX

— Tim Conway Jr Show (@ConwayShow) October 3, 2020
King of Packaging
As part of an attempt to reduce waste, Burger King is testing out a novel concept in fast food: reusable packaging. Says CNN:
The trial is part of a partnership with TerraCycle's zero-waste delivery platform, Loop. Customers can opt in for reusable packaging for menu items such as sandwiches, soft drinks and coffee. They can then return the reusable sandwich container or beverage cup to Burger King restaurants to be cleaned and reused.
But for those who participate, the program comes with a cost: Customers will be charged a small deposit upon purchase, and once the packaging is returned, they'll receive a refund.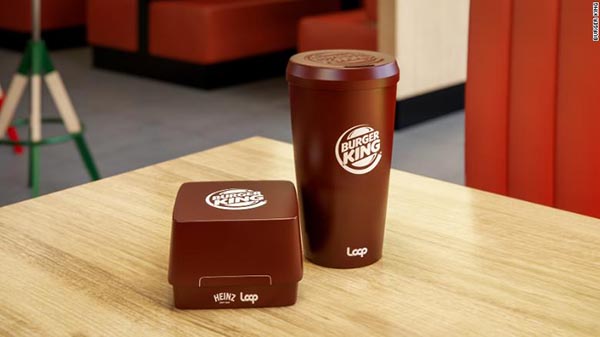 The reusable packaging is being tried out at select Burger King locations in New York City, Portland, Ore., and Tokyo, with more cities to be added.
Paper Crimes
God I miss stealing stationery from offices.

— Christine Rose (@xtine_rose) October 16, 2020
Yes Man
For those who love old album covers and/or progressive rock, artist Roger Dean is practically a household name, having painted iconic covers for bands like Yes, Asia, Uriah Heep, and Gentle Giant, and he recently painted the cover for the new album from Swedish band The Flower Kings. If you are in the UK, pop down to East Sussex from November 1 to December 31 and check out Dean's Pathways Exhibition:
The new exhibition will feature three brand new works that Dean created this year, including Aglow, which was used for the recent Yes live album The Royal Affair Tour - Live From Vegas, Island Ferry (The Flower Kings' Islands) and Halcyon Hymns which will feature on the upcoming fourth Downes Braide Association album.
Pathways will also feature the largest ever display of rarely seen original paintings, plus drawings and sketches, as well as fine art limited edition prints, shown over two floors of their newly refurbished showrooms and dedicated gallery spaces.
And, in case you're worried: "Strict Covid guidelines will be adhered to and numbers will be limited at any one time."
Electile Dysfunction
If you experience an election that lasts longer than four hours... https://t.co/3tJJznWqha

— (((Josh Seasonal))) (@JoshMalina) October 9, 2020
Make Frank Travel Again!
Says the New York Times: "Amtrak Warns of Layoffs and Project Delays Without Billions in Assistance."
This is largely due to Frank Romano being quarantined.
This Can't End Well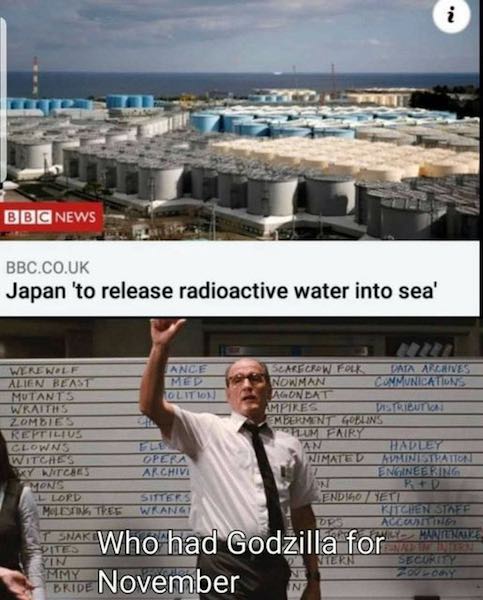 We'll Not See His Type Again
One of the great figures of modern typography Ed Benguiat has passed away this week at 92. Says The New York Times:
He became one of the go-to designers of the second half of the last century, especially in matters of typography. His hand was behind more than 600 typefaces, several of which bear his name (which is pronounced ben-GAT). The Telegraph of Britain, in a 2016 article about him prompted by the striking use of one of his fonts (ITC Benguiat) in the title sequence of the hit Netflix series "Stranger Things," called him "one of the type industry's greats."
We are sorry to hear that Ed Benguiat has passed away. Our thoughts and condolences are with his friends and family #RIP pic.twitter.com/qax2LkfxS8

— St Bride Library (@stbridelibrary) October 16, 2020
This Week in Printing, Publishing, and Media History
October 19
1386: The Universität Heidelberg holds its first lecture, making it the oldest German university.
1900: Max Planck discovers Planck's law of black-body radiation.
1903: Swedish wrestler and actor Tor Johnson born.
1931: English intelligence officer and author John le Carré (né David John Moore Cornwell) born.
October 20
1632: English physicist, mathematician, architect, and designer of St Paul's Cathedral Christopher Wren born.
1882: American actress Margaret Dumont born.
1882: Hungarian-American actor Bela Lugosi born.
1971: American rapper, producer, actor, and admirer of fine, digitally printed posters Snoop Dogg (né Calvin Cordozar Broadus Jr.) born.
1973: The Sydney Opera House is opened by Elizabeth II after 14 years of construction.
October 21
1772: English poet, philosopher, and critic Samuel Taylor Coleridge born.
1833: Swedish chemist and engineer, inventor of dynamite and founder of the Nobel Prize Alfred Nobel born.
1879: Thomas Edison applies for a patent for his design for an incandescent light bulb.
1929: American author and critic Ursula K. Le Guin born.
1940: The first edition of the Ernest Hemingway novel For Whom the Bell Tolls is published.
1959: In New York City, the Solomon R. Guggenheim Museum opens to the public.
1983: The meter is defined as the distance light travels in a vacuum in 1/299,792,458 of a second.
October 22
1879: Using a filament of carbonized thread, Thomas Edison tests the first practical electric incandescent light bulb (it lasted 13½ hours before burning out).
October 23
1959: "Weird Al" Yankovic born.
2012: After 38 years, the world's first teletext service (BBC's Ceefax) ceases broadcast due to Northern Ireland completing the digital switchover.
October 24
1861: The first transcontinental telegraph line across the United States is completed.
1911: Orville Wright remains in the air nine minutes and 45 seconds in a glider at Kill Devil Hills, N.C.
1946: A camera on board the V-2 No. 13 rocket takes the first photograph of earth from outer space.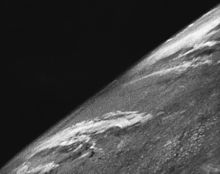 2003: The Concorde makes its last commercial flight.
October 25
1977: Digital Equipment Corporation releases OpenVMS V1.0.
Anything catch your eye "around the Web"? Share it with us at [email protected].