Production Inkjet News and Analysis
This topic section of WhatTheyThink focuses on emerging trends in the rapidly-growing area of production inkjet. It features commentary and analysis on technical and business trends relative to the ability for production inkjet.
In this article, David looks at current and future state of Kodak Enterprise Inkjet Systems Division (EISD), the Stream and ULTRASTREAM Technologies as well as PROSPER products and future technologies.
---
The wait has been long, and the anticipation has been intense. But, Landa Digital Printing believes it can amply reward both with what it will debut at drupa 2016.
---
In this article, David looks at HP, and its drupa 2016 introductions of the PageWide Corrugated and HD production inkjet presses.
---
In this two-part article, David looks at Landa, the Nanographic Printing® technology, including additional new developments and offerings in preparation for drupa 2016.
---
The company finally has made a full commitment to digital, most notably with the coming launch of a B1 inkjet press. But conventional production will still anchor its presence at the show.
---
A new iGen, new production inkjet models, and software solutions were pre-announced to Xerox customers and the media at a special event held last week at the Gil Hatch Center in upstate New York.
---
As the event nears, Heidelberg wants to be seen in a different light: less dependent on equipment, more open to partnership, wholly focused on production efficiency.
---
In this article, David Zwang looks at Canon's new and updated production inkjet offerings in preparation for drupa 2016, with an eye on educating the marketplace on what is out there and what we may expect to see.
---
In this article, David begins the process of looking at the changes in production inkjet since drupa 2012, with an eye on educating the marketplace on what is out there and what we may expect to see.
---
Two technology leaders want to take digital printing for packaging to the next level—and to several levels after that—with a 110-inch-wide web inkjet press specifically for the corrugated market.
---
Adi Chinai On The Massive Paradigm Shift In Book Printing
Published: April 21, 2016
Adi Chinai, Managing Director at King Printing, talks about the massive paradigm shift that has occurred in book printing. He states that in the last 10 years, there has been more change than in the previous 30 years with the advent of production inkjet and the software driving it, to a near-lights-out model
Marco Boer from IT Strategies on Production Inkjet Technology Advancements and New Markets
Published: April 18, 2016
Marco Boer shares his analysis recent advancements in production inkjet technology including increased image quality, support fora wider range of media including the ability to print on offset coat paper, and new commercial print and packaging applications.
David Murphy on Jetcomm 2 - The HP PageWide Web Press User Community Conference
Published: April 14, 2016
HP's David Murphy, Director of Marketing, PageWide Web Press talks to Cary Sherburne about Jetcomm 2 taking place this week in San Antonio, TX. Jetcomm is the user community of HP PageWide Web Presses. The community comes together once a year to share ideas, hear from experts on emerging trends, and network with their peers.
Landa: Nanography Will Keep Its "Promise" at drupa 2016
Published: April 4, 2016
Exclusive Interview: Benny Landa says that the nanographic inkjet printing process he unveiled at drupa 2012 was a "promise." At drupa 2016, he intends to deliver on that promise with live demonstrations of nanographic equipment that he says can print offset quality at offset speed on any paper stock at an offset-competitive cost. In this exclusive interview, Landa discusses why he believes the commercialization of nanography will be the second time one of his technologies has revolutionized digital printing.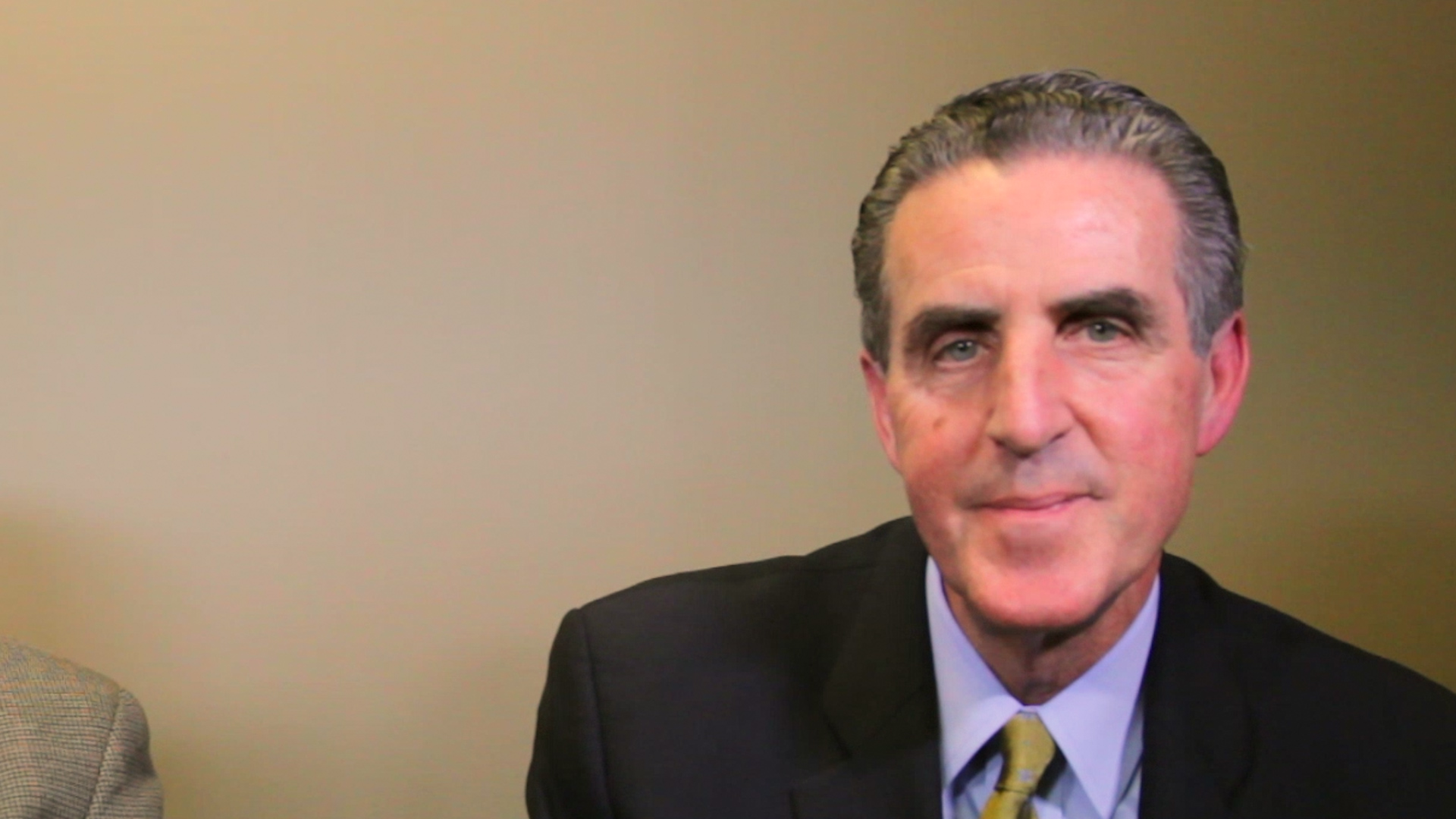 Fujifilm's Terry Mitchell On the Latest in Production Inkjet
Published: February 22, 2016
Richard Romano talks to Fujifilm's Terry Mitchell about the company's latest J Press Inkjet Presses and the current state of, and trends in, production inkjet.
David Zwang on Production Inkjet Technology Updates
Published: February 15, 2016
Senior Editor Cary Sherburne talks to WhatTheyThink Contributor David Zwang about what's new with production inkjet technology and what we will see at drupa 2016.
What's The Latest On The Konica Minolta KM-1?
Published: January 14, 2016
Gavin Jordan-Smith, VP of Solutions & Production Planning at Konica Minolta, shares the latest info on the KM-1 production sheetfed inkjet press developed in partnership with Komori. Key features: extremely high quality and productivity, no pretreatment of stocks, and suitable for commercial print and packaging applications. Due for commercialization in early 2016.
AddComm Direct on Transitioning Toner to Production Inkjet
Published: December 21, 2015
WhatTheyThink's Eric Vessels talks to Leonie van der Veen, Director of Operations at AddComm Direct in the Netherlands. AddComm Direct specializes in creating integrated solutions including print, web, and mobile applications used in multichannel communication. In recent years the company has invested in production inkjet and transitioned 70% of its production from toner to inkjet.
Make Finishing System Decisions Early in the Digital Press Investment Cycle
Published: December 16, 2015
Andy Fetherman, Director of Digital Solutions at Muller Martini, speaks with Senior Editor Cary Sherburne about where finishing equipment decisions should fit into the digital press investment cycle. Begin with the end in mind and scalability is key!
TJ International's Angus Clark on Transitioning Book Production to Production Inkjet
Published: December 10, 2015
WhatTheyThink's Adam Dewitz talks to Angus Clark, CEO at TJ International about transitioning book production from offset to production inkjet.