Production Inkjet
This topic section of WhatTheyThink focuses on emerging trends in the rapidly-growing area of production inkjet. It features commentary and analysis on technical and business trends relative to the ability for production inkjet.
Canon Solutions America President Peter Kowalczuk and Production Print Solutions Executive Vice President Francis McMahon talk to WhatTheyThink/Printing News about the company's new emphasis on the services part of the organization and how today's production inkjet vendors are tasked with not just offering top-of-the-line technology, but playing a more consultative role in helping customers with business development.

---

Looking at a series of case studies on high-speed inkjet, the takeaway is how unremarkable investing in this technology has become. The decision is no longer about the readiness of the technology itself. It's about market pressures and cost-justification...just like any other capital investment. How times change!

---

Kodak Enterprise Inkjet Systems Division (EISD) has officially put a stake in the ground—and that stake is positioned in the heart of volume label and packaging production. While they have been flirting around the edges of packaging production since drupa 2012, outwardly their focus has seemed to be in their legacy wheelhouse; transactional, direct mail, and commercial print. That is about to change, and in fact it already has….

---

Today we have many different print technologies available, including a variety of offset, electrophotographic, and inkjet presses from many different manufacturers using a variety of unique manufacturing and design techniques. Additionally, all of these at a minimum have a DFE which controls the file processing prior to print. They all have the potential to be used to produce commercial print, labels, packaging, and industrial printing. So how do you determine that the press you are using or about to purchase is up to the challenge? And how do you compare it to other similar and even different presses?

---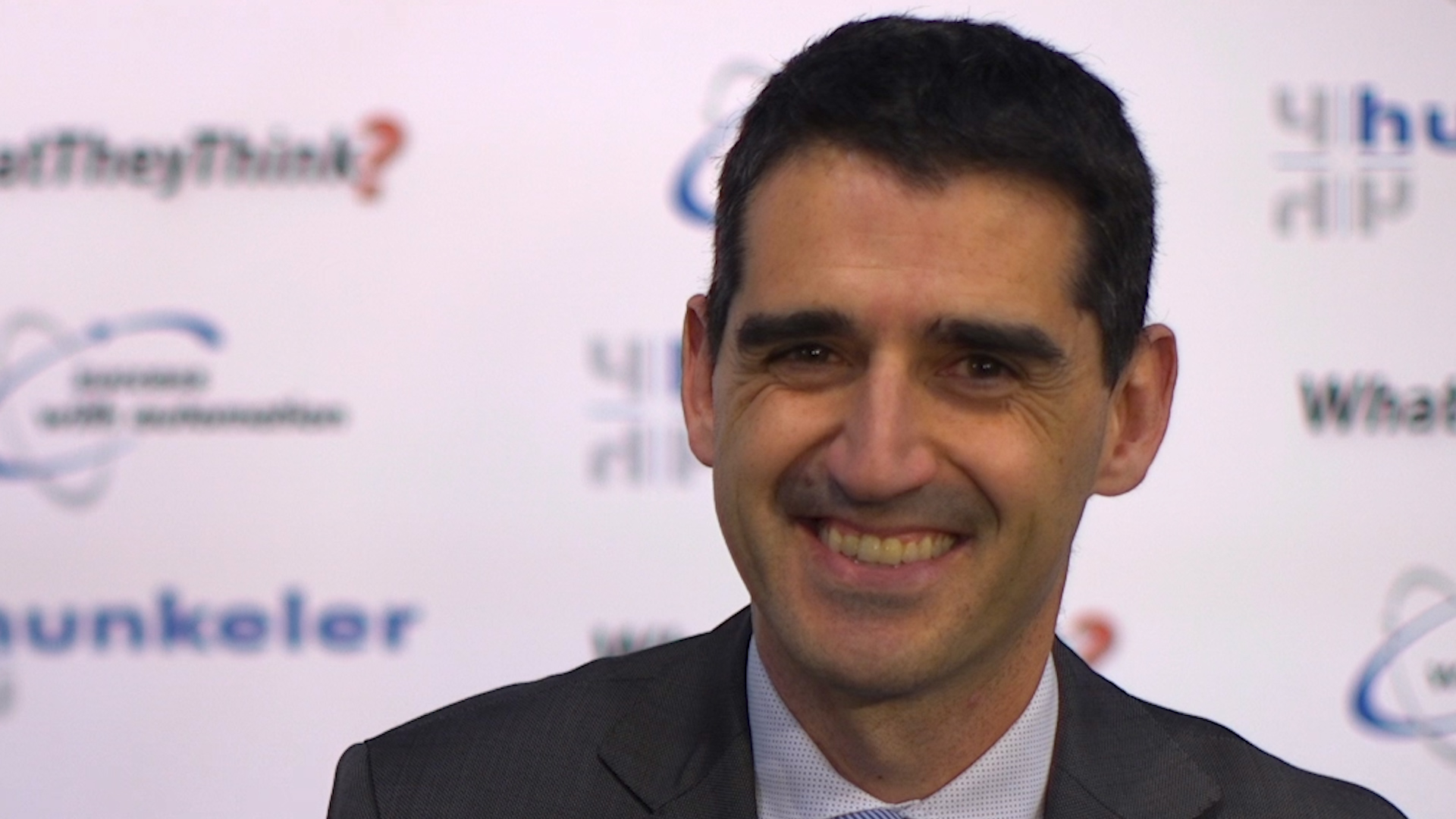 HP Builds on HDNA to Give Customers a More Diverse Platform
Published: April 11, 2019
Carles Farre, Director of Commercial Business for PageWide Industrial at HP, talks about new features and capabilities that build on HP's High Definition Nozzle Architecture (HDNA) platform to give customers more productivity and versatility.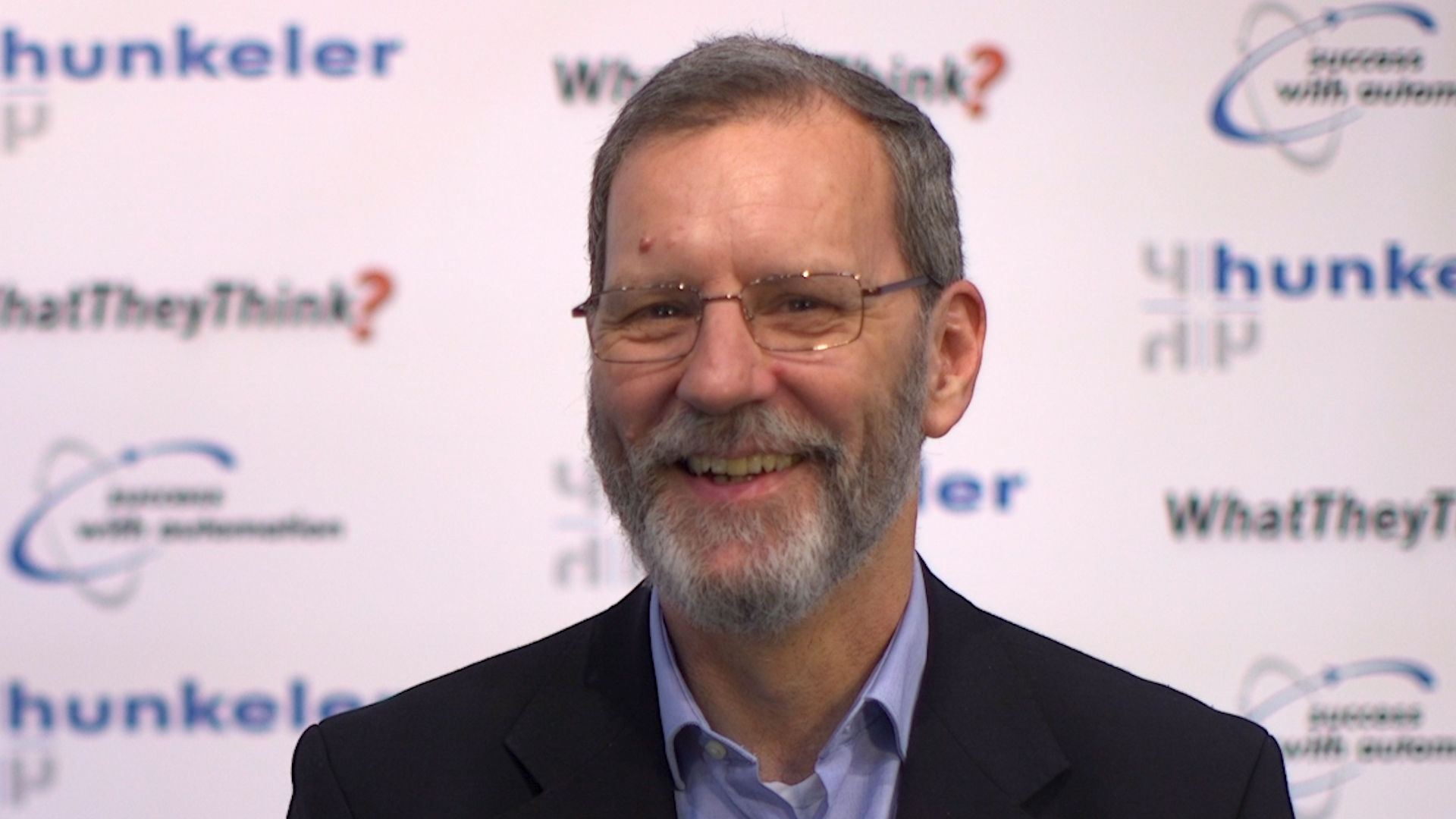 Inkjet Closes the Gap with Offset
Published: March 26, 2019
Martin Bailey, CTO of Global Graphics Software, discusses how far inkjet has come in catching up with offset production quality—and how much it still must improve.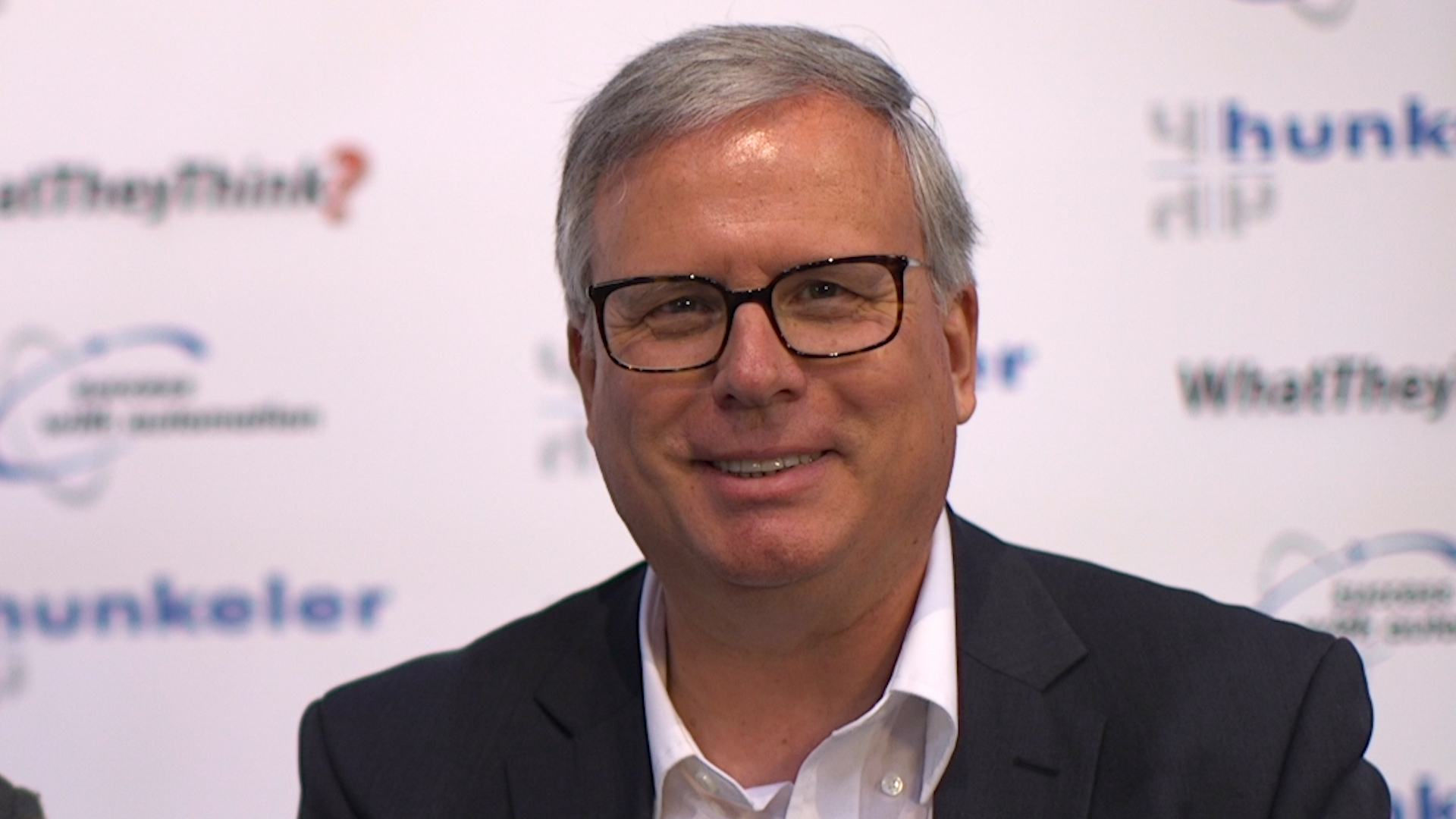 Xerox Updates Inkjet Lines; Offers Complete Workflow Solutions
Published: March 19, 2019
Paul Morgavi, CTO of Ink Jet and Novel Printing for Xerox, discusses updates to the Trivor and Rialto lines of production inkjet presses, including increased productivity and enhanced image quality. Xerox provides an end-to-end solutions for customers through extended software, workflow, and printing system integration.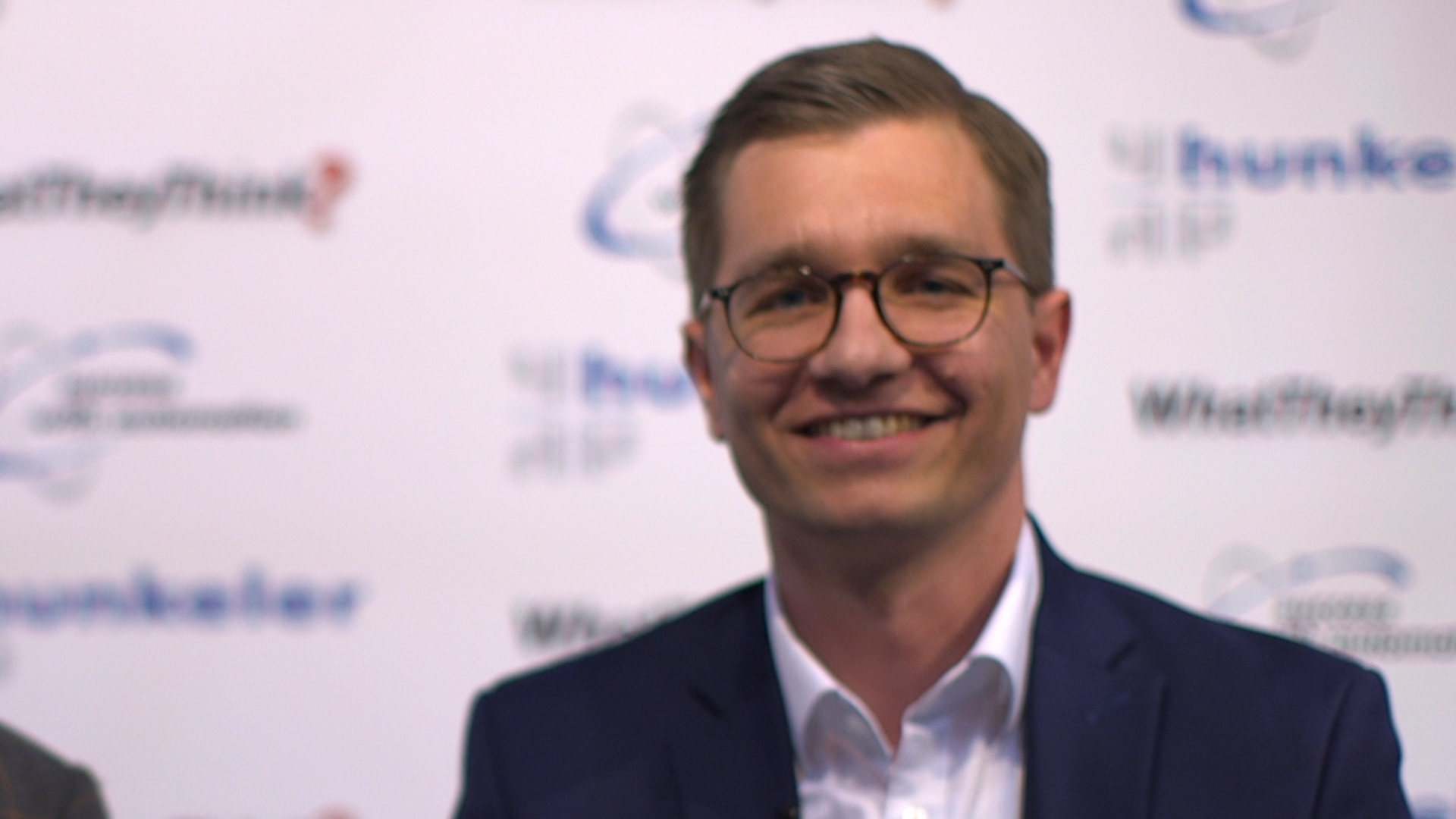 Canon Updates the Océ ProStream 1000
Published: March 14, 2019
Johann Schmidbauer, Marketing Director of Canon PPP EMEA Commercial Printing, showed a variety of production inkjet and toner digital printing devices at Hunkeler Innovationdays and discusses updates to the Océ ProStream 1000 Inkjet Press including the ability to print on paper weights up to 300GSM.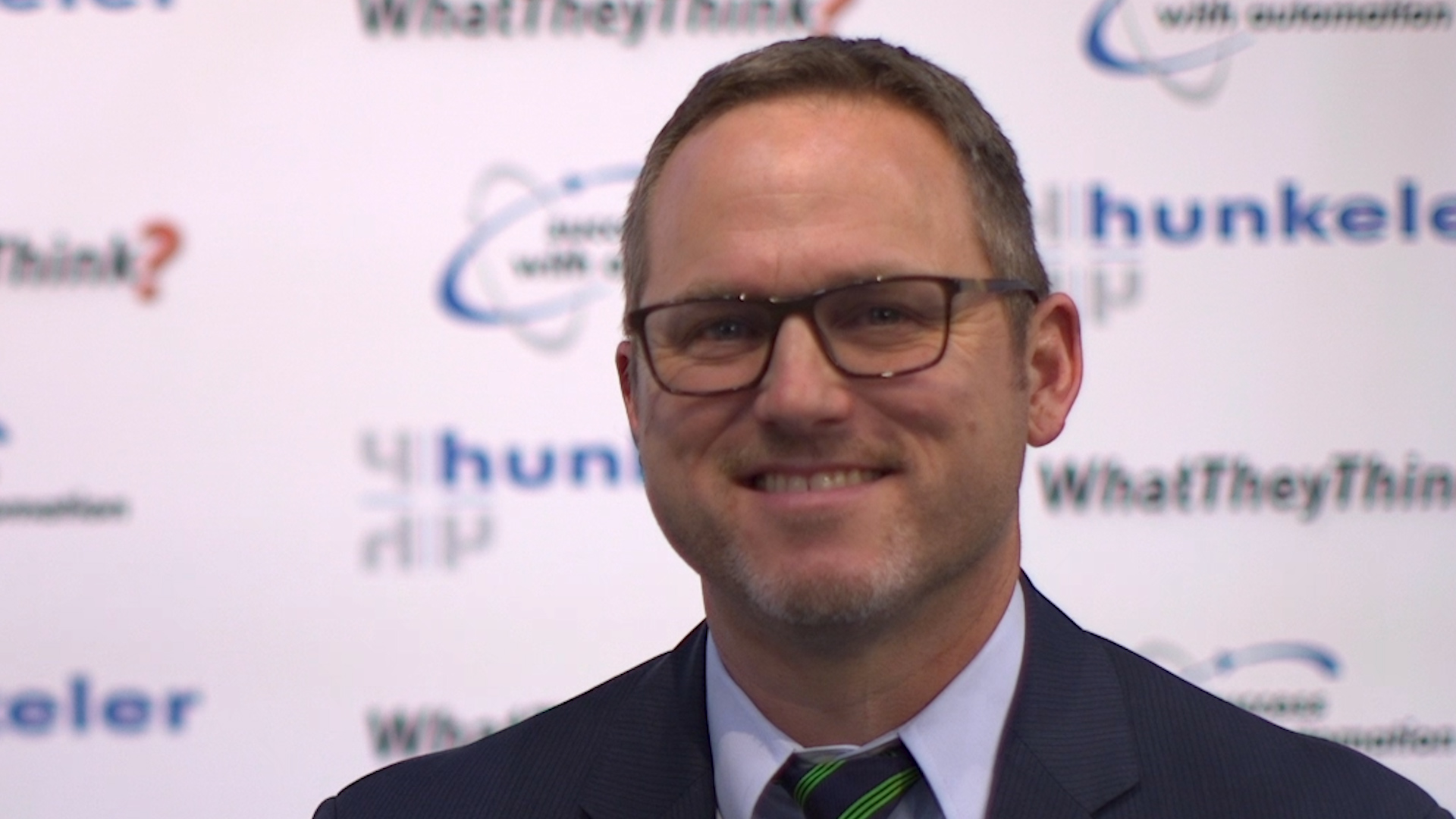 Screen Makes an Impact at Hunkeler Innovationdays
Published: March 12, 2019
Mark Schlimme, VP of Marketing for Screen Americas, talks about his first Hunkeler event and his thoughts on the Hunkeler experience. Screen was showing two presses at Hunkeler Innovationdays: the new Truepress Jet520HD+, which boasts improved image quality and efficiency, and the Truepress Jet520NX, targeted at transactional printers looking to get into new applications. Screen was also "showing" its new invisible ink for the 520NX.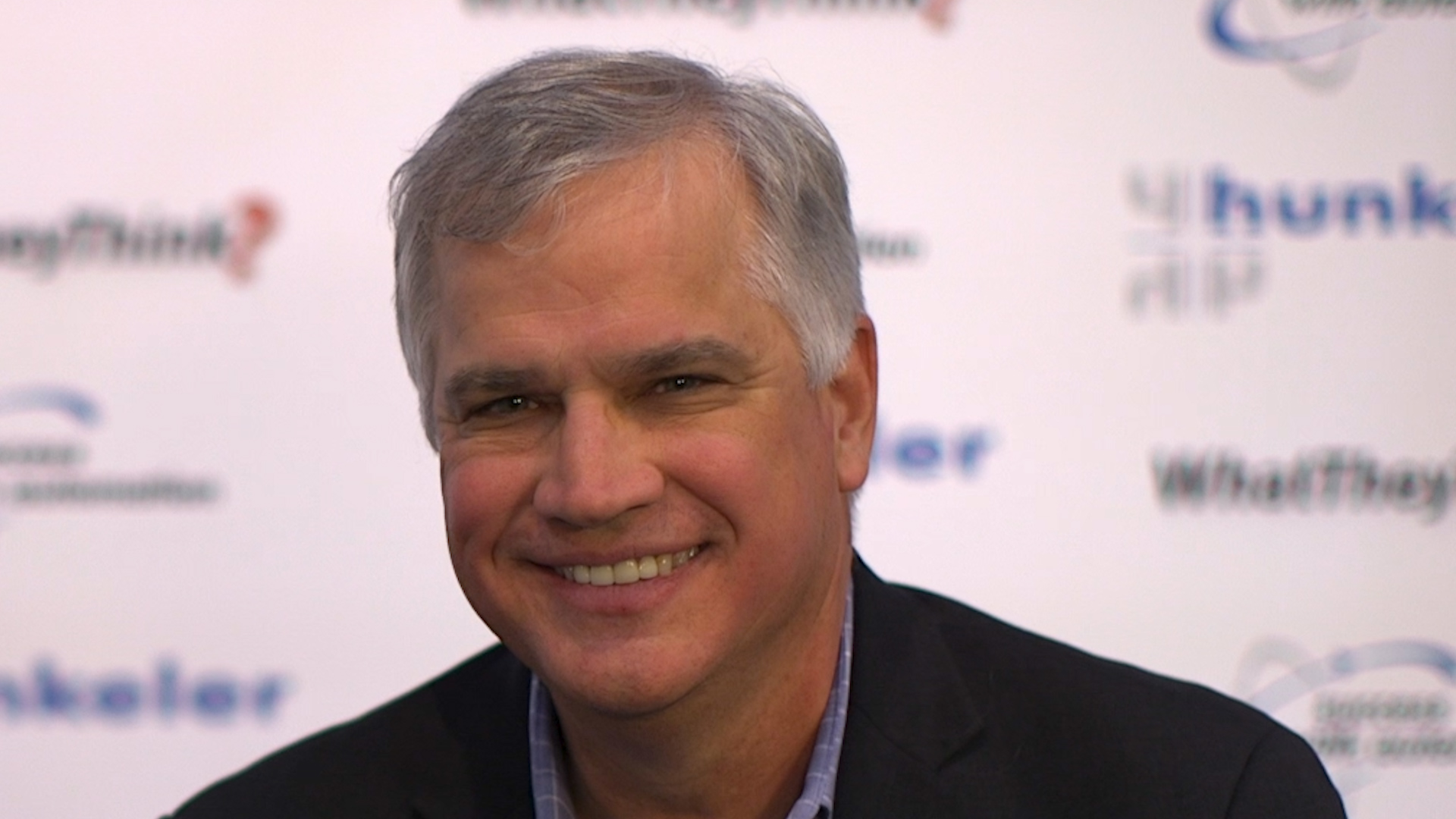 HP Production Inkjet at Hunkeler Innovationdays
Published: March 11, 2019
David Murphy, Director of Marketing and Business Development for HP PageWide Industrial, talks about the current state of production inkjet, its growth in applications such as direct mail and other commercial work, and the billions of pages being produced by HP PageWide Web Press customers. Helping drive page volumes are new technologies such as HP ColorPRO, HP's Bonding Agents, the Media Certification Program, and the just-introduced D22 Priming Solution that allows PageWide Web Presses to print on offset coated media.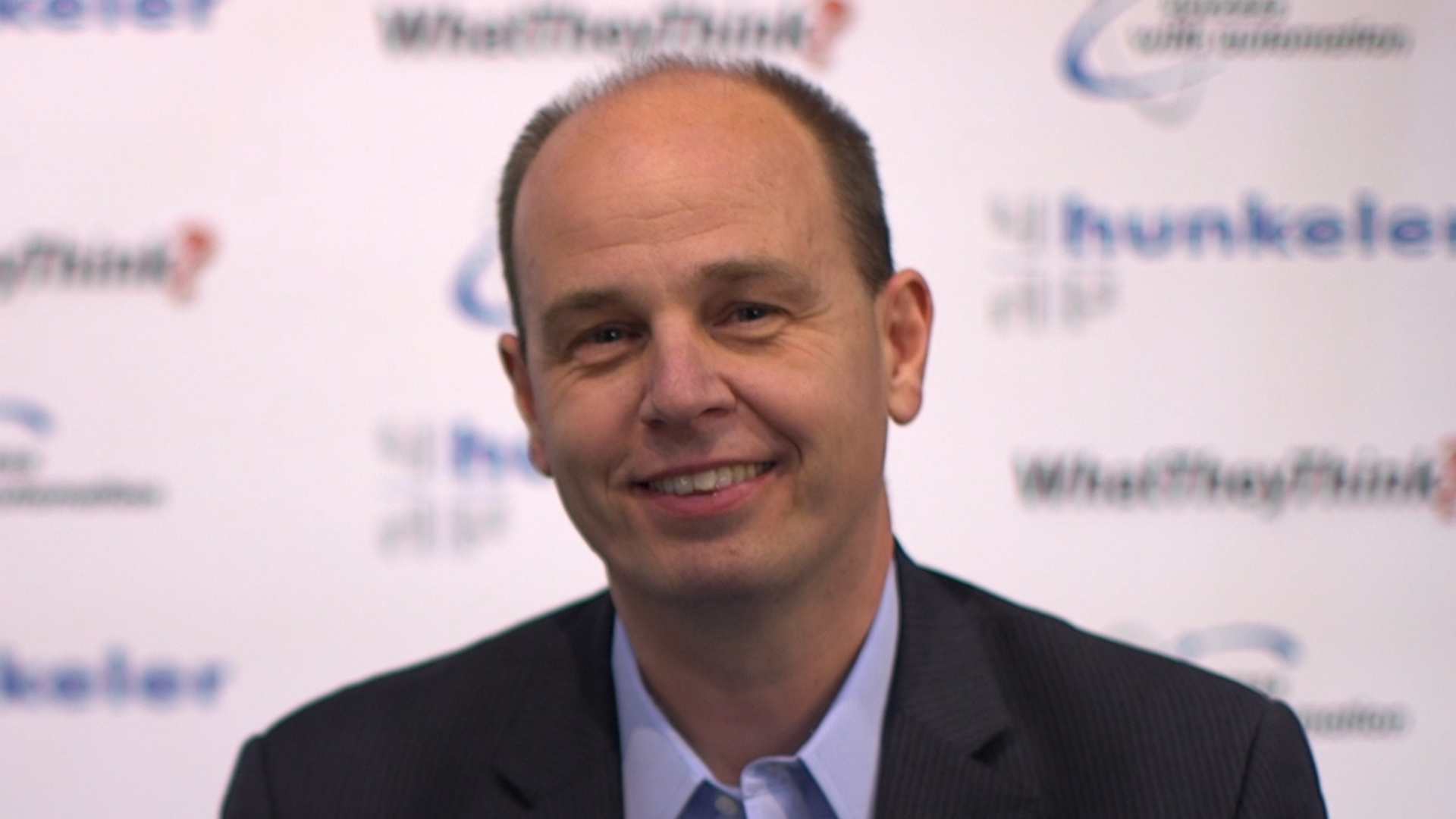 Canon's ProStream Changes the Printing Game
Published: March 7, 2019
Eric Hawkinson, VP of Marketing for Canon Solutions America, talks about his first visit to Hunkeler Innovationdays and Canon's Océ VarioPrint i300 and Océ ProStream 1000 production inkjet systems on display during the event.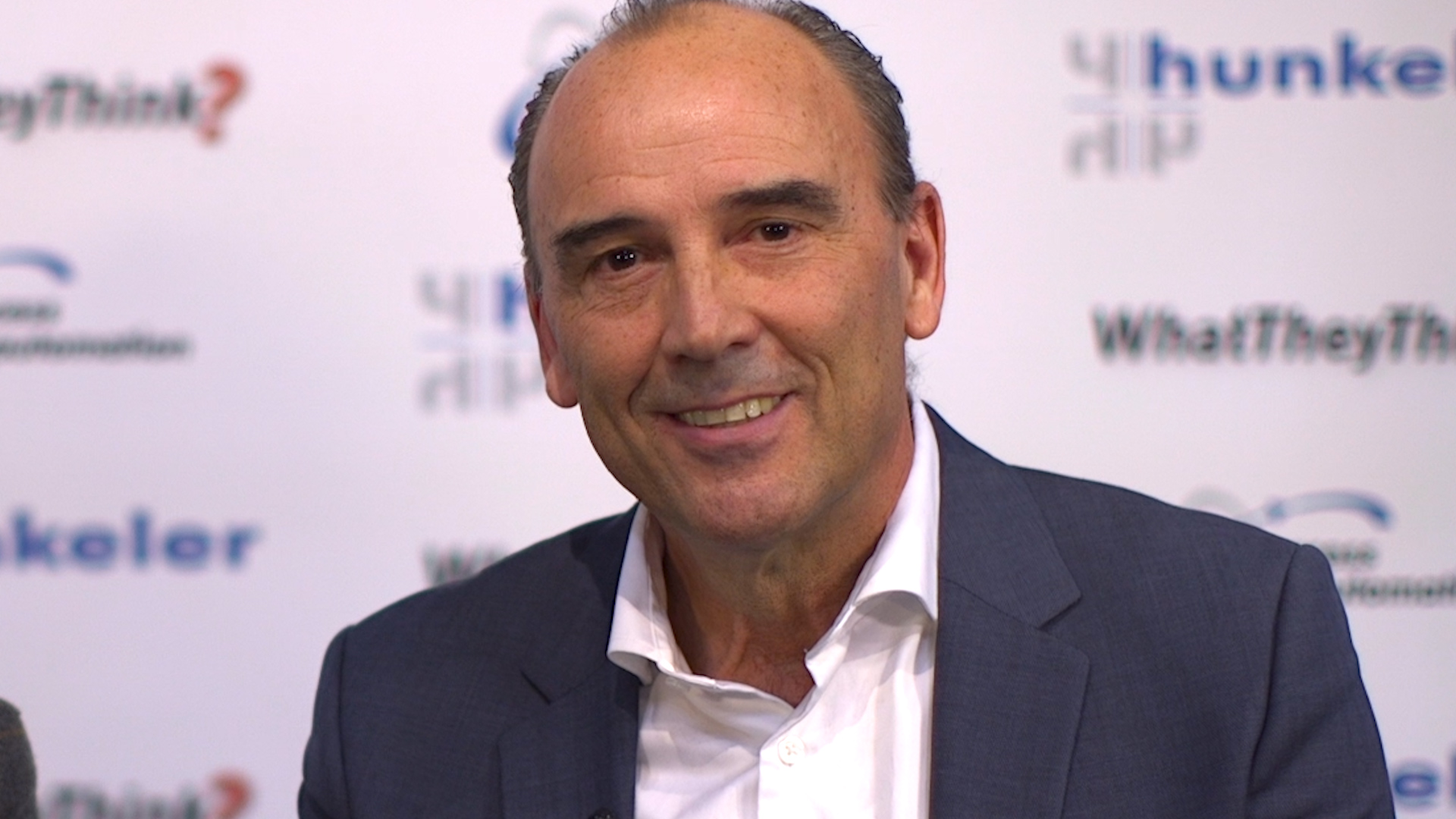 Ricoh Introduces New Technology at Hunkeler Innovationdays
Published: March 6, 2019
Eef de Ridder, VP of Commercial and Industrial Printing for Ricoh Europe, discusses the value of Hunkeler Innovationdays and why Ricoh chose this event to launch the RICOH Pro VC70000.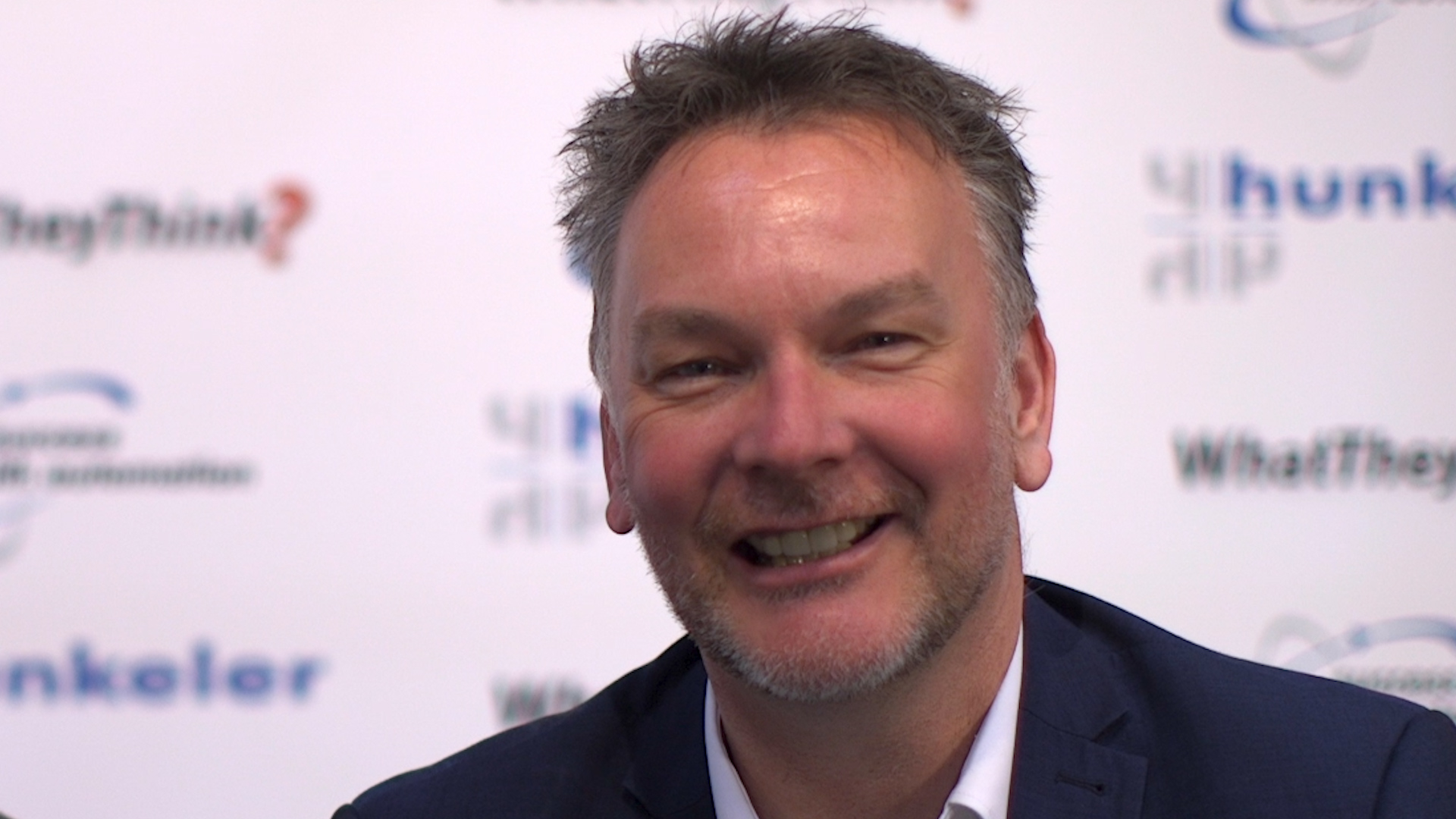 Printing on Paper and Plastic Substrates with Konica Minolta's KM-1 Inkjet Press
Published: March 4, 2019
Mark Hinder, Head of Market Development for Konica Minolta, talks about the range of applications for which the KM-1 Inkjet Press is well-suited—from books on offset paper to specialty printing on a variety of substrates such as foils, PVC, and different kinds of plastics.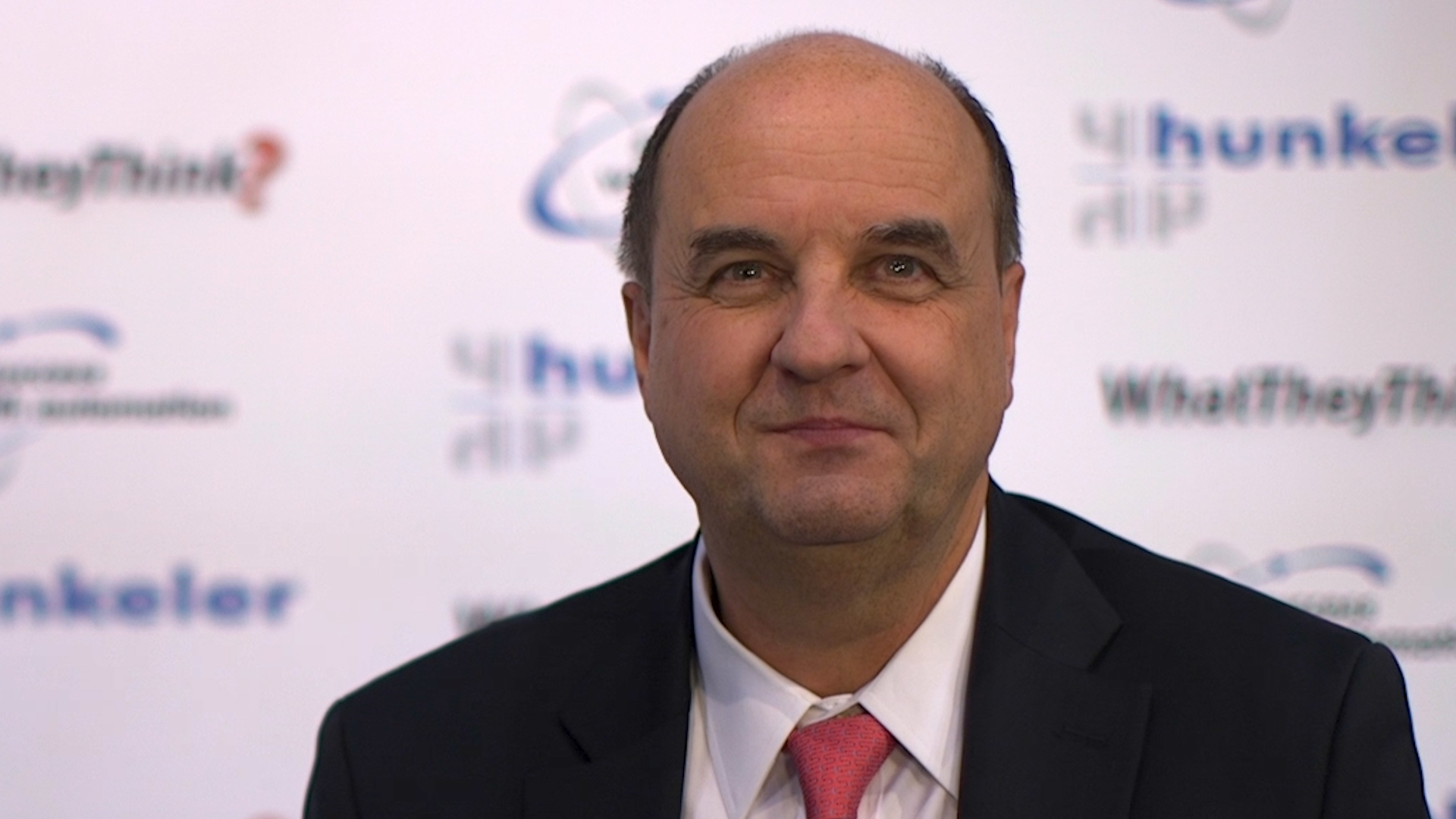 Benoit Chatelard on What's Next for Xeikon
Published: March 1, 2019
Benoit Chatelard, CEO of Xeikon, talks about the future of the company, inkjet, and the advantage of continuous feed, as well as success through automation.