Production Inkjet
This topic section of WhatTheyThink focuses on emerging trends in the rapidly-growing area of production inkjet. It features commentary and analysis on technical and business trends relative to the ability for production inkjet.
Thanks to some internal numbers from United Mail, we get a look inside the cost savings and QC improvements of switching from a hybrid to a Canon Solutions America VarioPrint i300 workflow.

---

Hillside, Ill.'s Darwill, Inc., is a 57-year-old direct mail and multi-channel marketing agency. From humble beginnings, the company has grown to be at the forefront of the industry—and one of the early adopters of production inkjet printing technology.

---

It's not that an inkjet buyer shouldn't do these things; it's that they should do them better. Here are five things to do better so that you know that you made a truly strategic, long-term decision.

---

Value in the world inkjet market will rise at 9.4% across the next five years according to the latest market report The Future of Inkjet Printing to 2023 from Smithers Pira. As the worldwide print market transforms, shifts in buyer demands—short runs, versioned and personalized products—and higher quality are aligning with the capabilities of inkjet. This is making it a key focus for technology developers. Smithers' analysis shows that across the next five years inkjet will grow, both by deepening its penetration into existing markets, and exploiting new emergent market opportunities.

---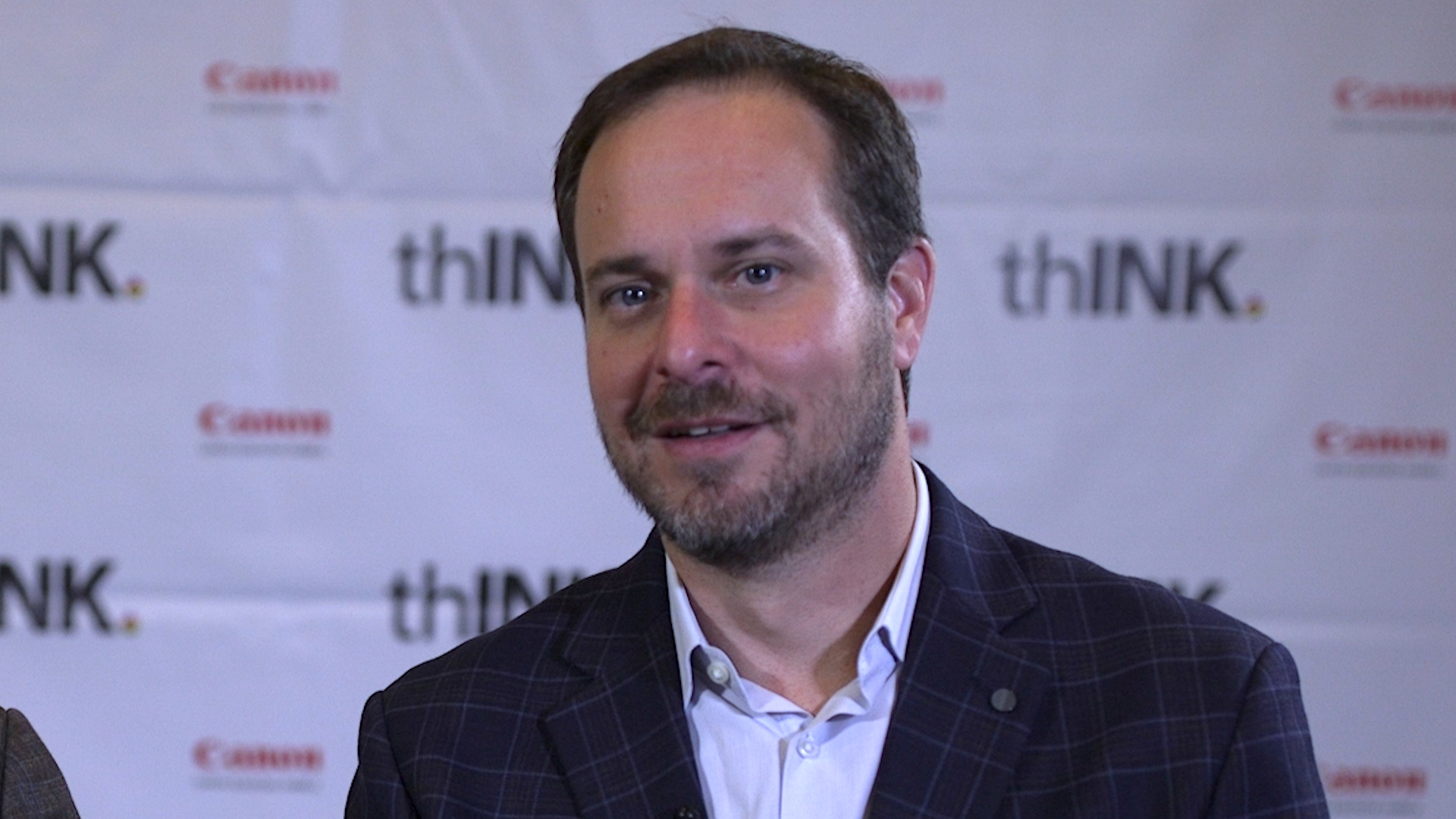 Specialty Print Communications Delivers Data-Driven Mail with Production Inkjet
Published: December 19, 2018
Adam LeFebvre, President of Specialty Print Communications (SPC), talks with David Zwang about the company's niche in high-volume, data-driven direct mail and loyalty marketing solutions. SPC recently installed the Canon Océ Prostream 1000 and Canon Océ VarioPrint i300 to bring in new business from its existing customers and to open up opportunities with new customers.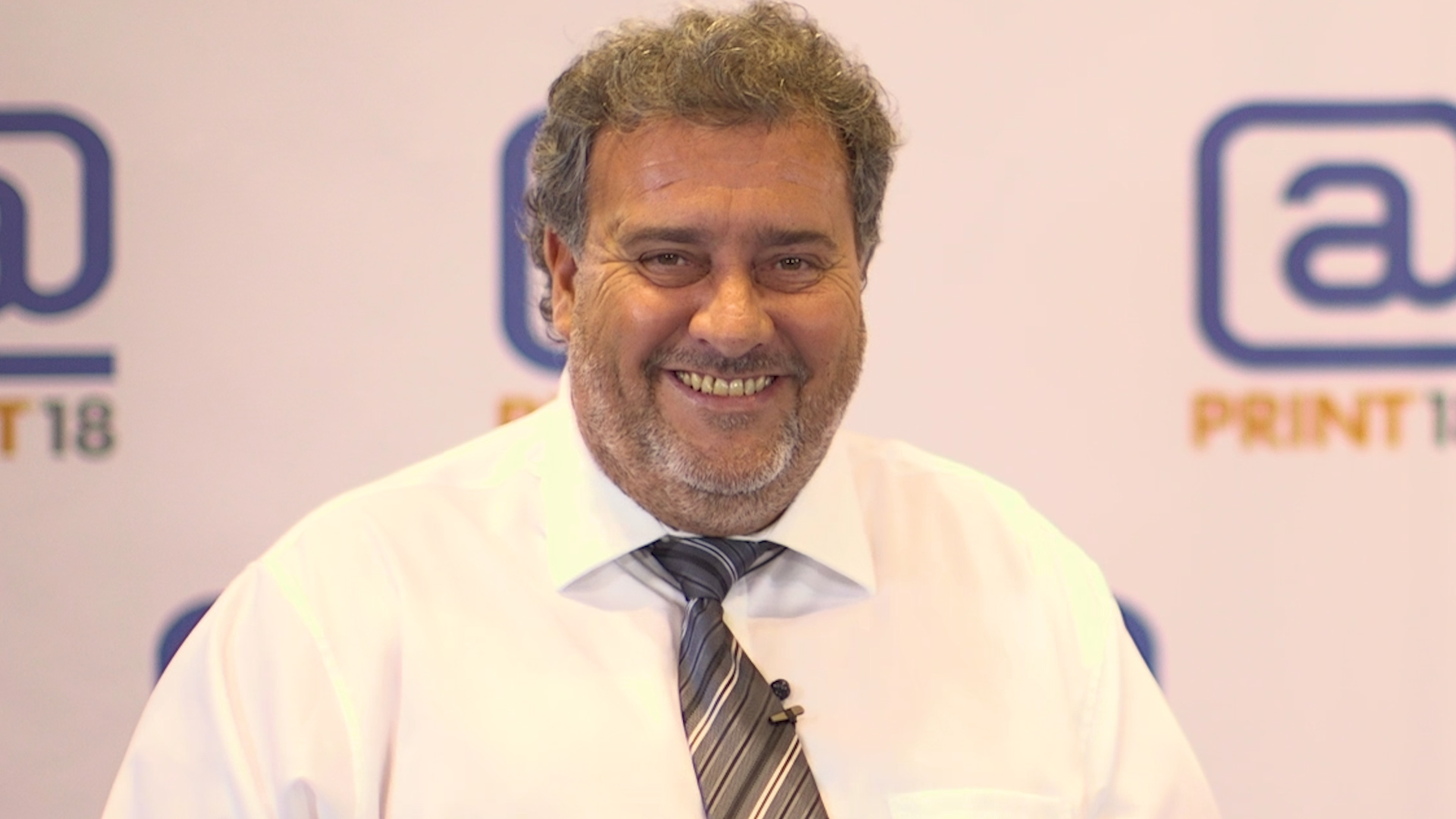 Stefan Hunkeler on the Upcoming Hunkeler Innovation Days
Published: November 7, 2018
Stefan Hunkeler, President of Hunkeler, looks forward to Innovation Days in February and offers a preview of what attendees can look forward to in high-end inkjet production.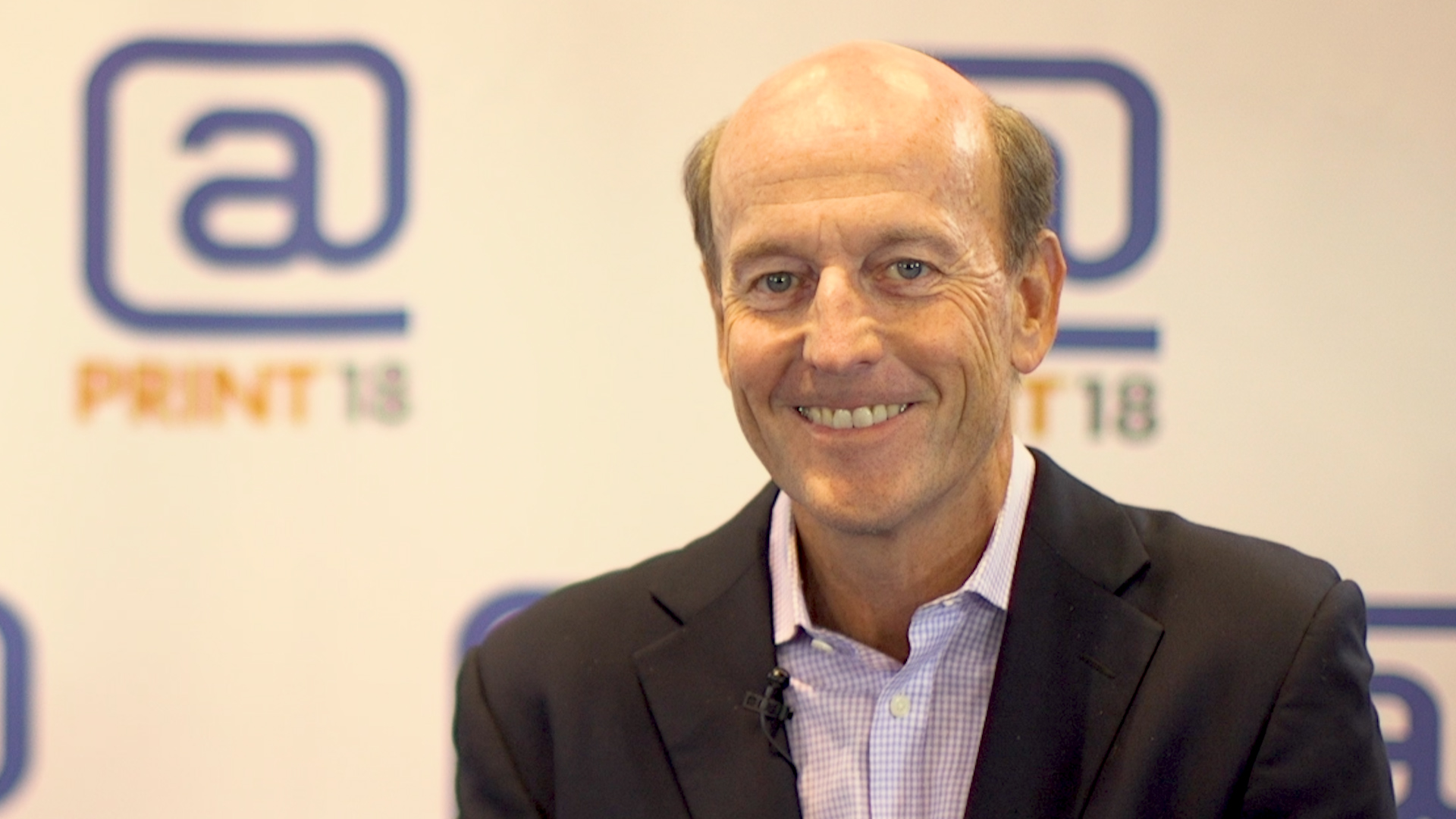 Memjet Partners with Konica Minolta
Published: November 1, 2018
Len Lauer, CEO of Memjet, announces new innovations in its inkjet technology, and the company's recent partnership with Konica Minolta.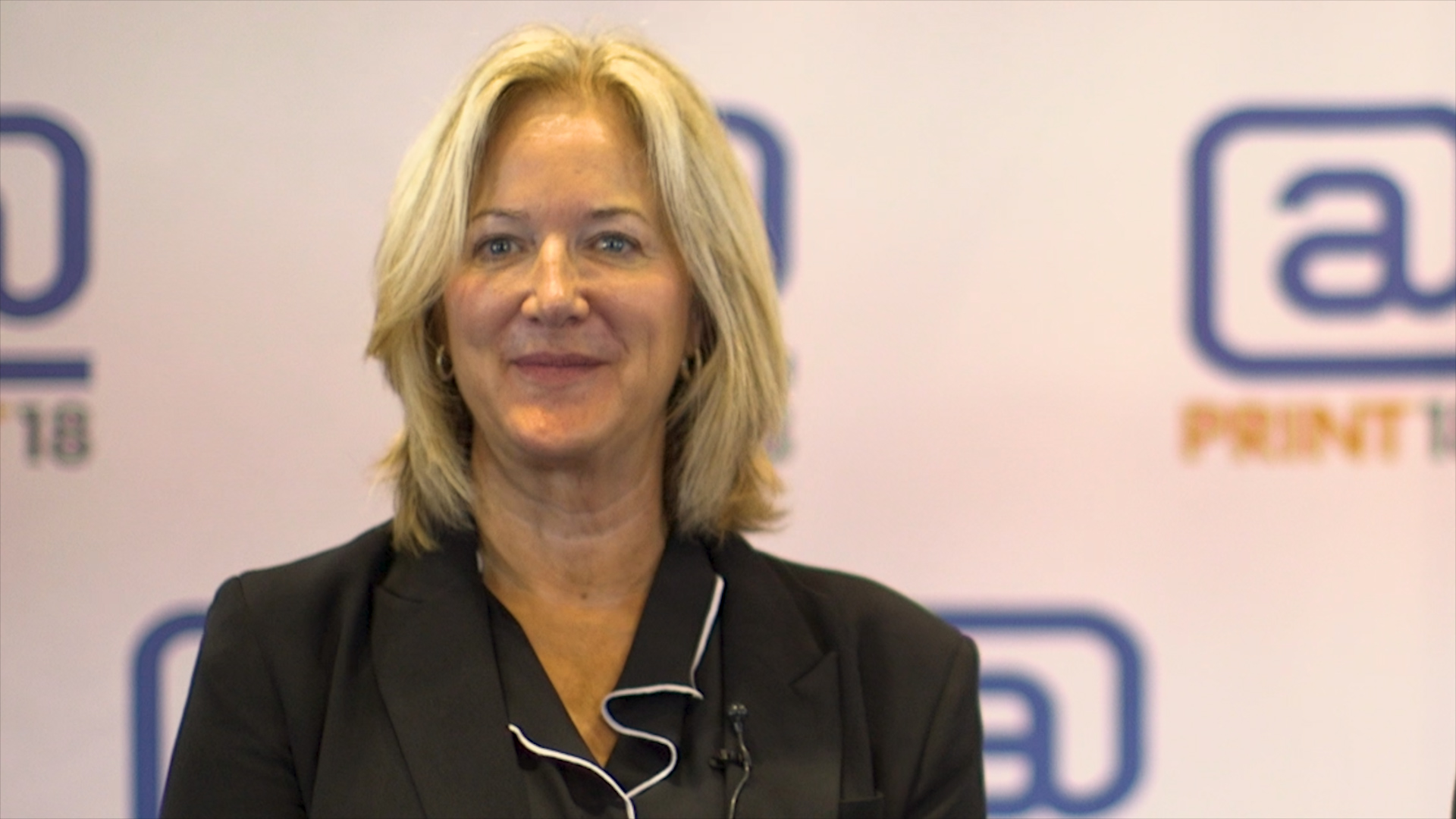 Published: October 29, 2018
Christine Yardley, President of PrintPanther, talks about the advantages of being a member of PROKOM, Konica Minolta's user community, and how user groups are a great source of information, troubleshooting resources, and networking opportunities.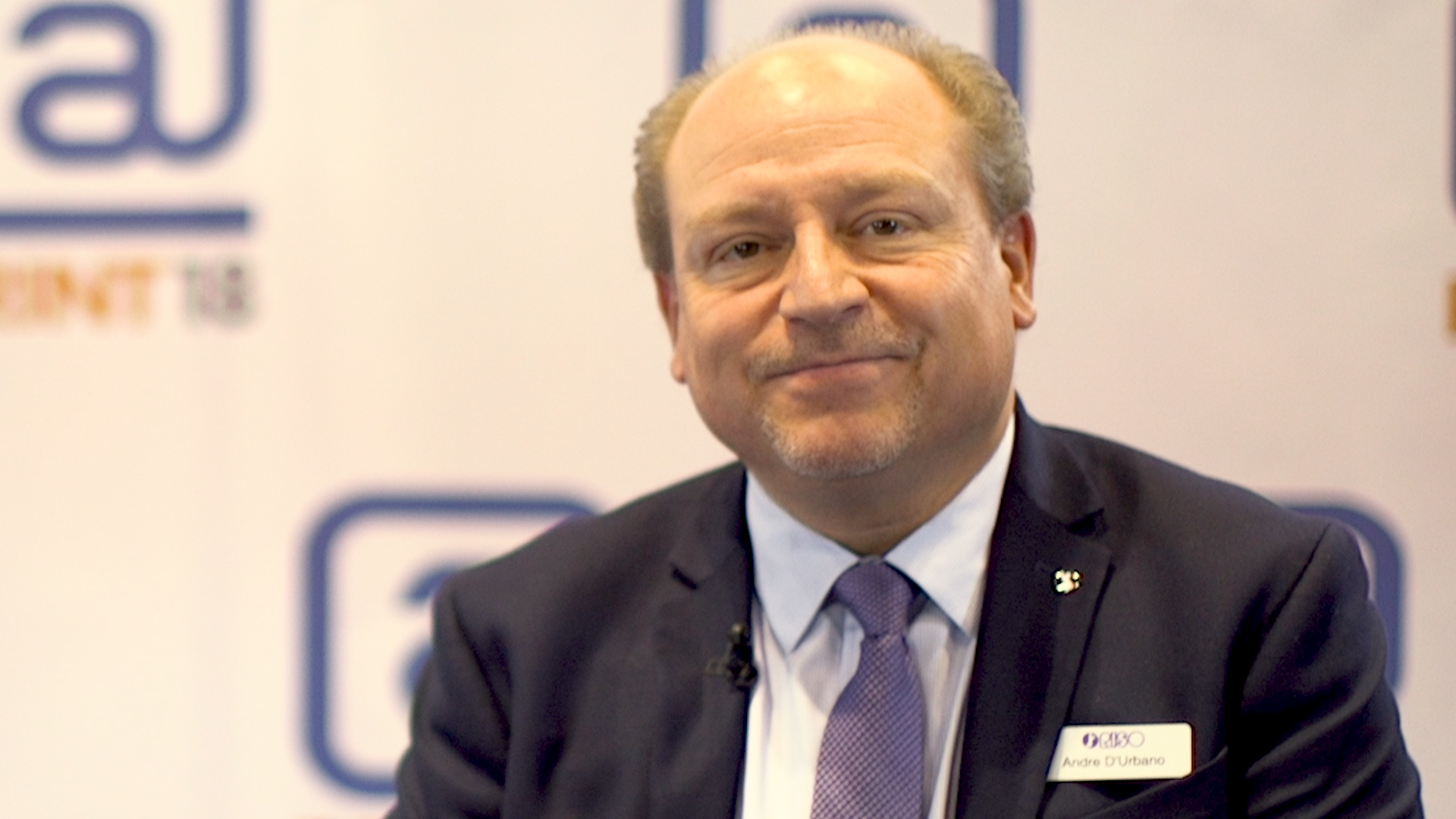 RISO's New Rollfed Inkjet Technology
Published: October 23, 2018
Andre D'Urbano, Director of Dealer Sales for RISO, talks about RISO's broad digital inkjet portfolio and introduces a new rollfed option.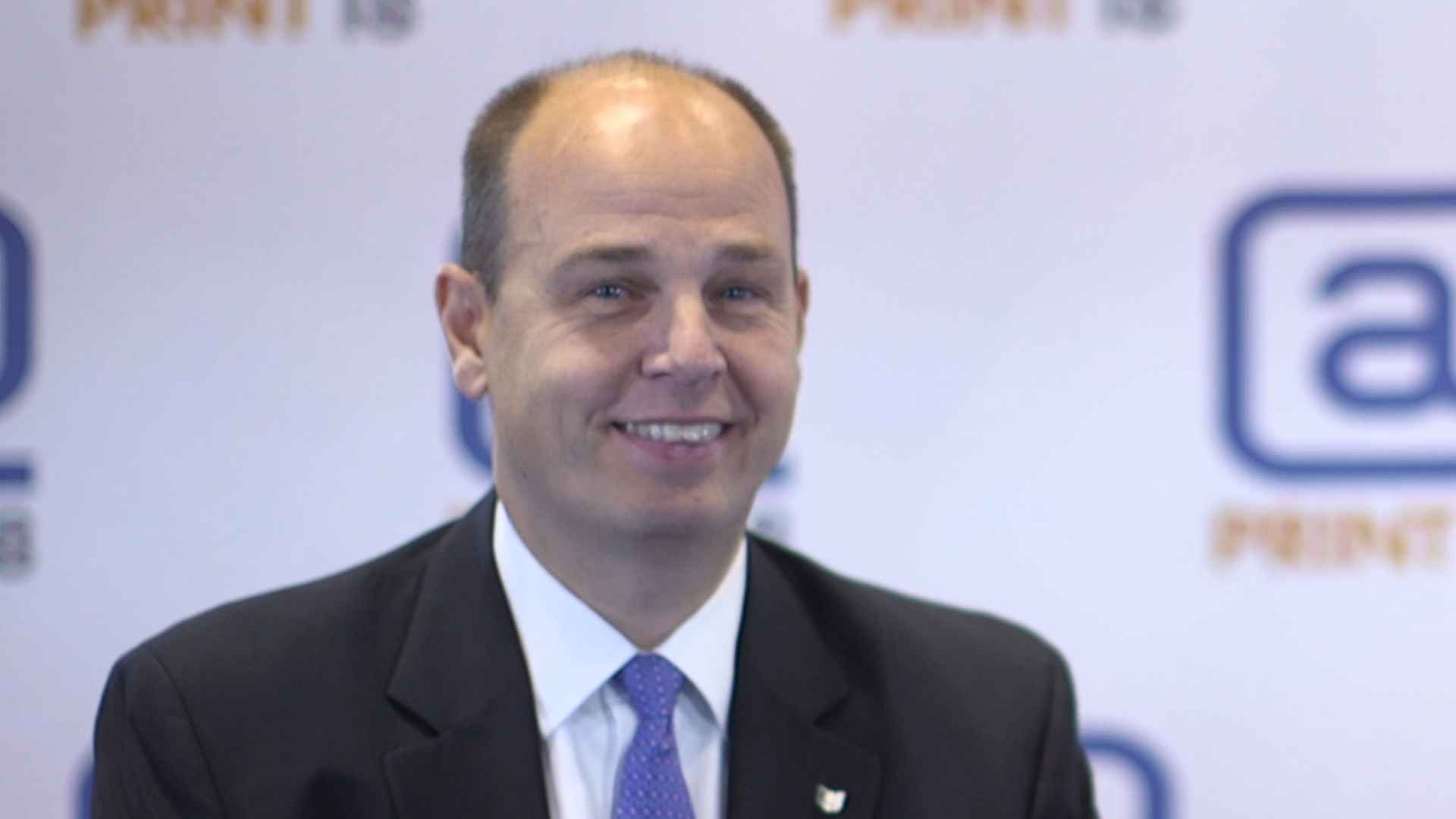 Eric Hawkinson on @PRINT18 Magazine
Published: October 2, 2018
Eric Hawkinson, VP of Marketing for Canon, talks about @PRINT18, the onsite guide to the Chicago conference, printed on the Canon Océ ProStream Series Production Inkjet Device.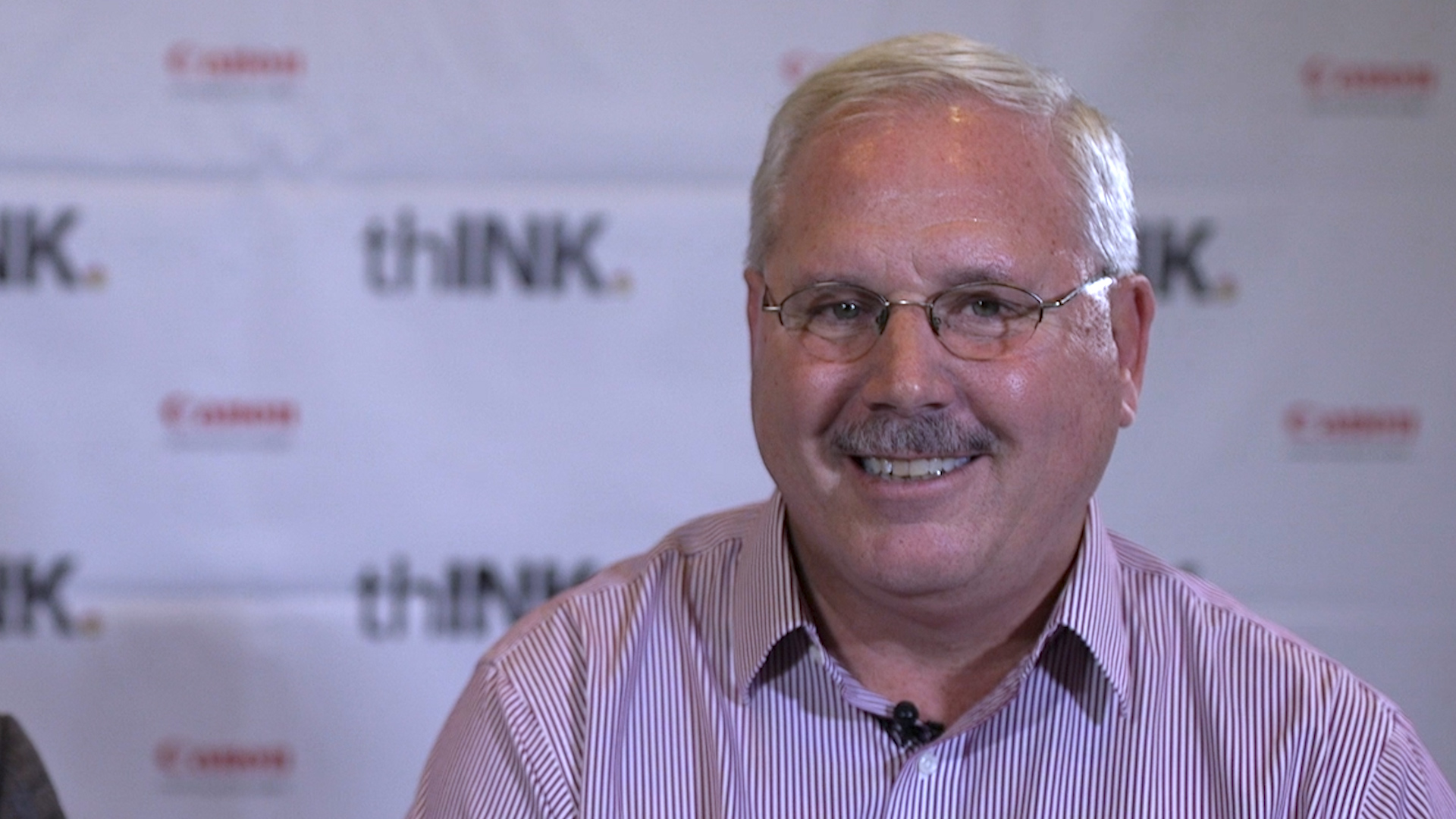 The Changing Book Printing Market
Published: September 26, 2018
Jim Clark, Director of Operations for McNaughton and Gunn, talks to Dave Zwang about the changing trends that the 42-year-old book printing business has been seeing. While offset is still the mainstay, digital is by far the fastest growing part of the business.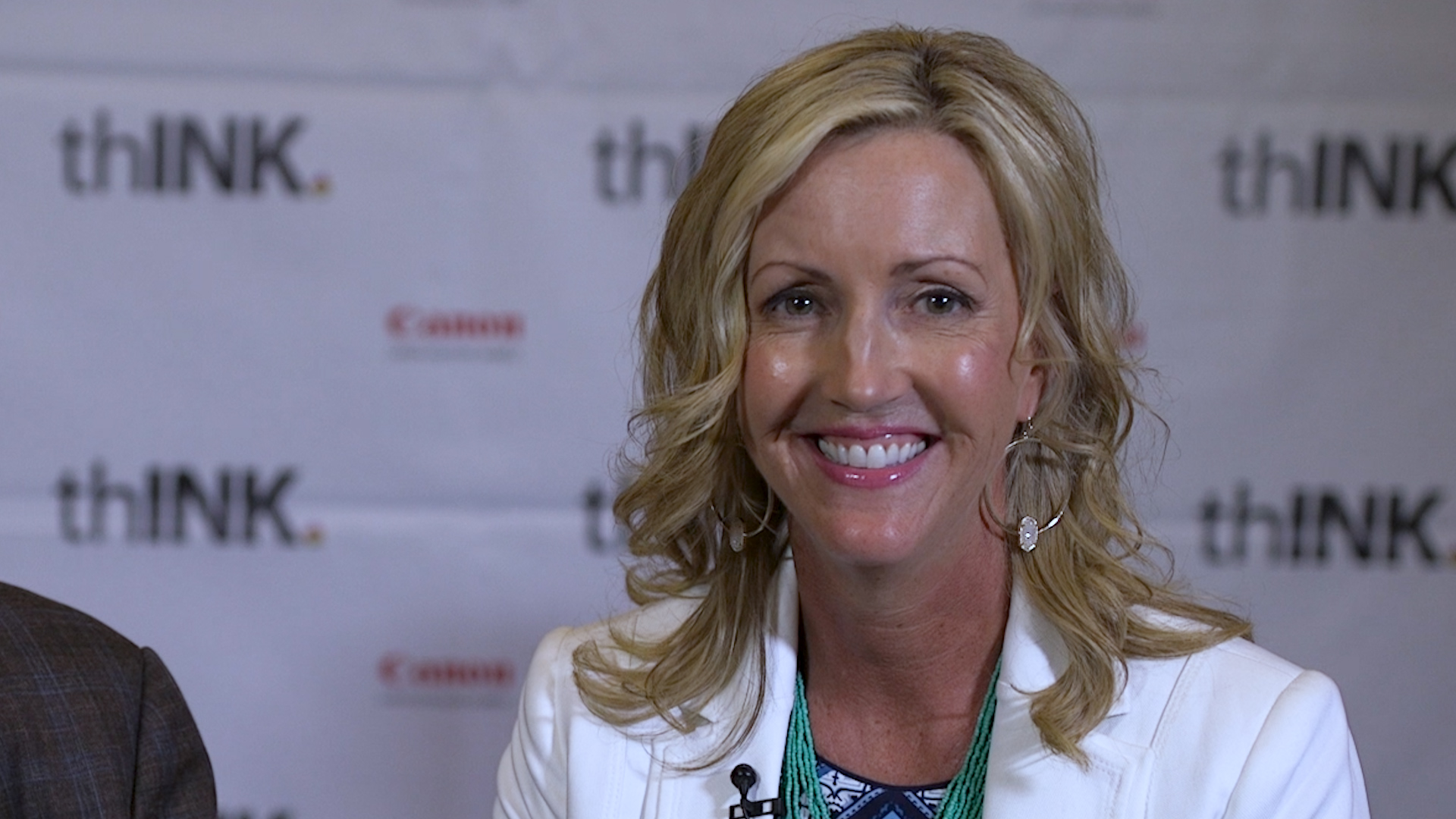 Canon i300 Makes Highnote More Competitive
Published: September 25, 2018
Jennifer Eberle of Highnote, a printing and marketing communications company based in Louisville, recently added a Canon i300 to their production line. Known for direct mail, wealth management, non-profit, and variable data printing, they've found the Canon i300 has made them more competitive.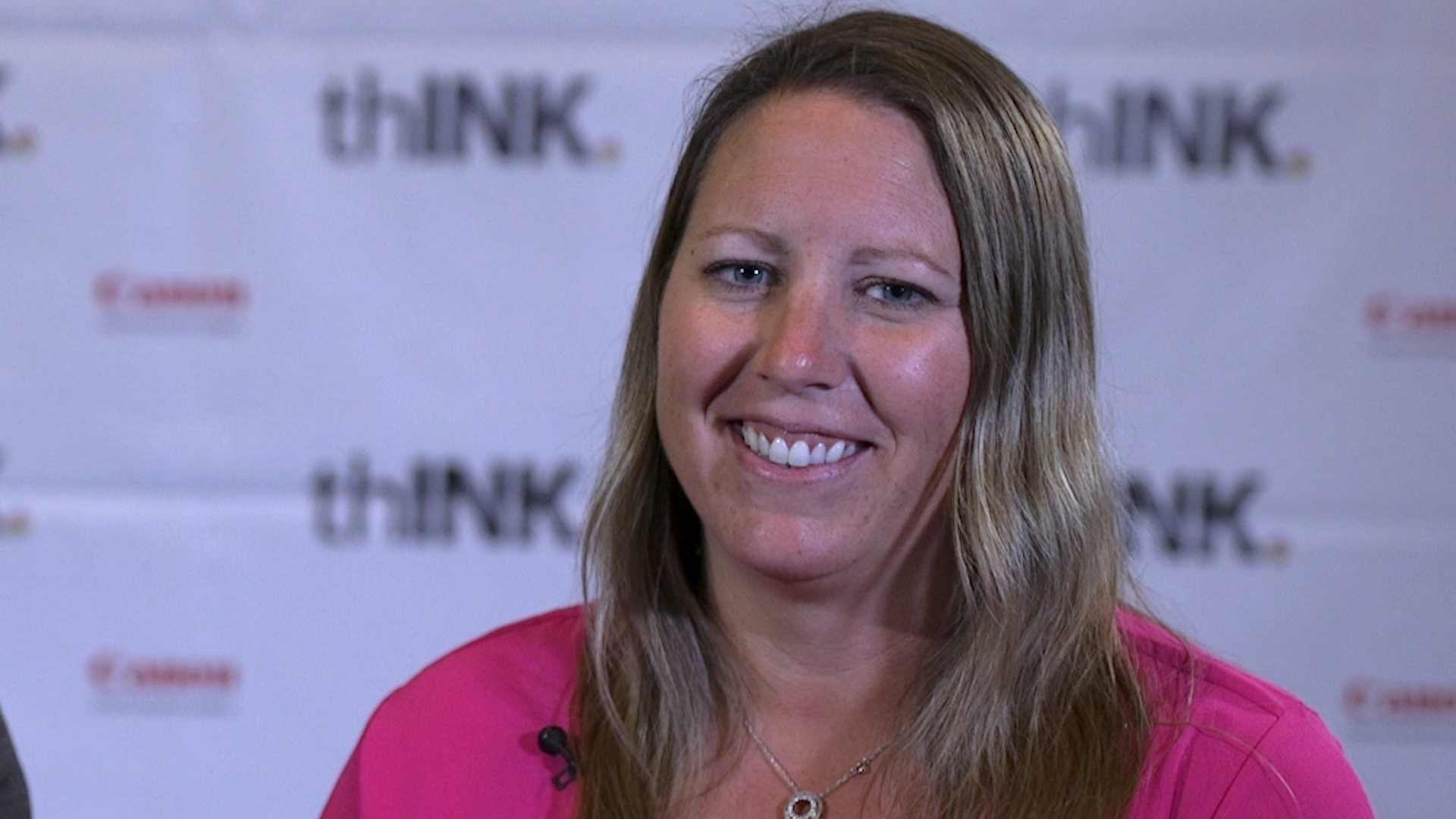 Sanford Health Uses Production Inkjet to Streamline Workflow
Published: September 24, 2018
Lisa Stelter of Sanford Health discusses how the organization handles their in-house printing, their installation of a Canon Océ VarioPrint i300, and how the combination of their printing facilities has saved money and streamlined their workflow.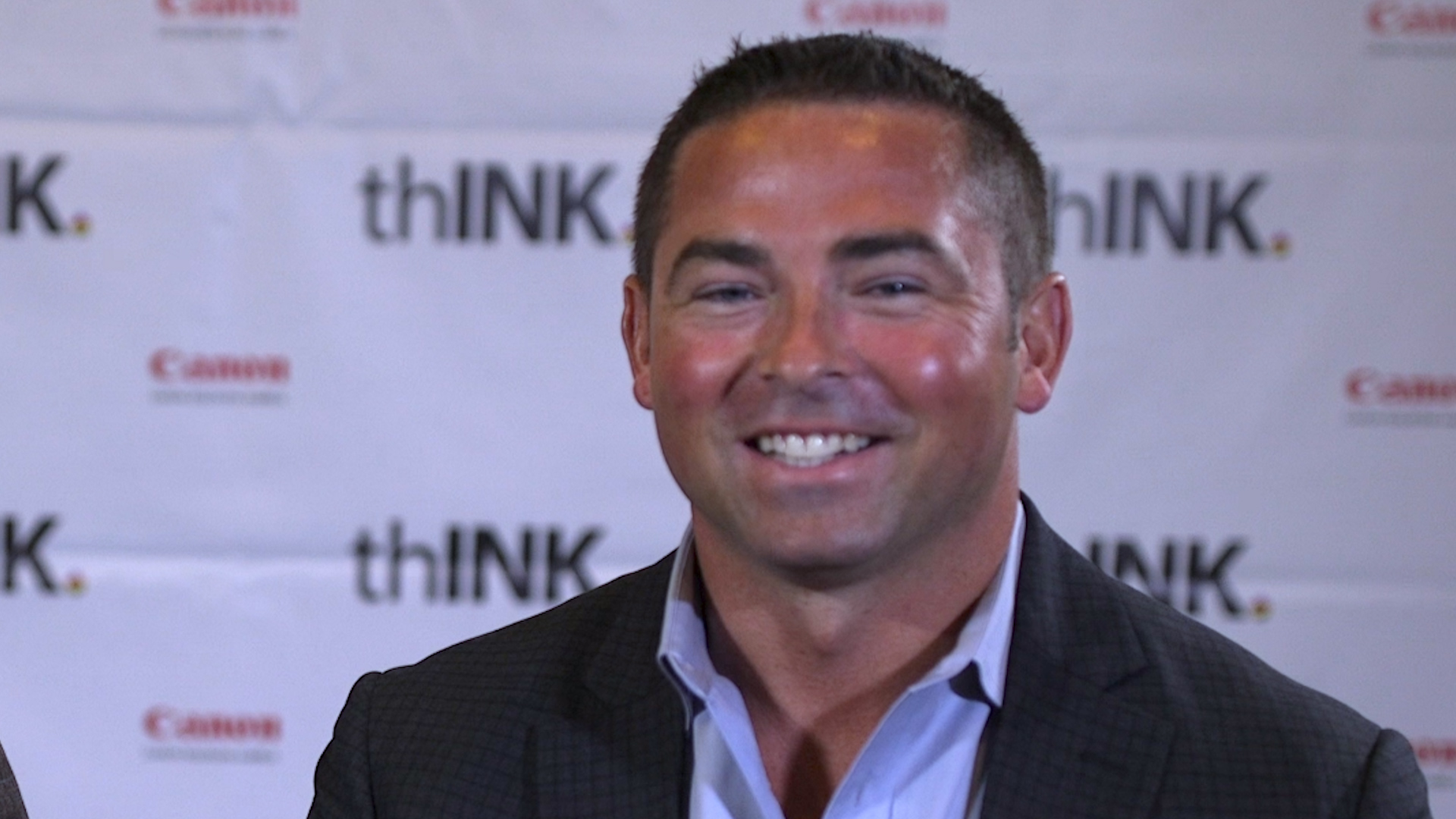 United Mail Invests in a Canon i300
Published: September 20, 2018
Casey Hendrick, President of Production for United Mail, talks about the company's offerings—predominantly in the health and financial industries—and the company's integration of the new Canon Océ VarioPrint i300.