Production Inkjet
This topic section of WhatTheyThink focuses on emerging trends in the rapidly-growing area of production inkjet. It features commentary and analysis on technical and business trends relative to the ability for production inkjet.
Canon has announced the next generation in its VarioPrint line of sheetfed inkjet presses. The varioPRINT iX series is built on a new platform, based on the experiences from the current i-series platform, and is designed for commercial print applications.

---

HP likes to combine technology innovation with the release of a new press. In this case, the new innovation is HP Brilliant InkTMand the press is the new HP PageWide Web Press T250 HD. Targeted at commercial and publishing markets, initially Brilliant InkTMadds compatibility with offset coated and uncoated media through the selective use of a new HP Optimizer. This brings HP PageWide to the level of media handling capabilities of the competing Canon ProStream and Ricoh VC70000.

---

Kevin Shimamoto is the CMO of Memjet, a company that is positioned to provide the tools for the next generation of printing applications. His background, and the Memjet mission, is a great story that brings energy and innovation to print.

---

In Part 2 of this series, I focus on the available digital post-print solutions with some limited product mentions. Leading up to drupa, I will cover some of the offerings in greater depth. All of the solutions discussed here are "single pass" printers, where the printheads are stationary and only the media moves. They include complete corrugating equipment with built in printing, to a tabletop printer with lots of other options in between. Equipment pricing ranges from in excess of $4MM to as low as $19K. In summary: Lots of Choices!

---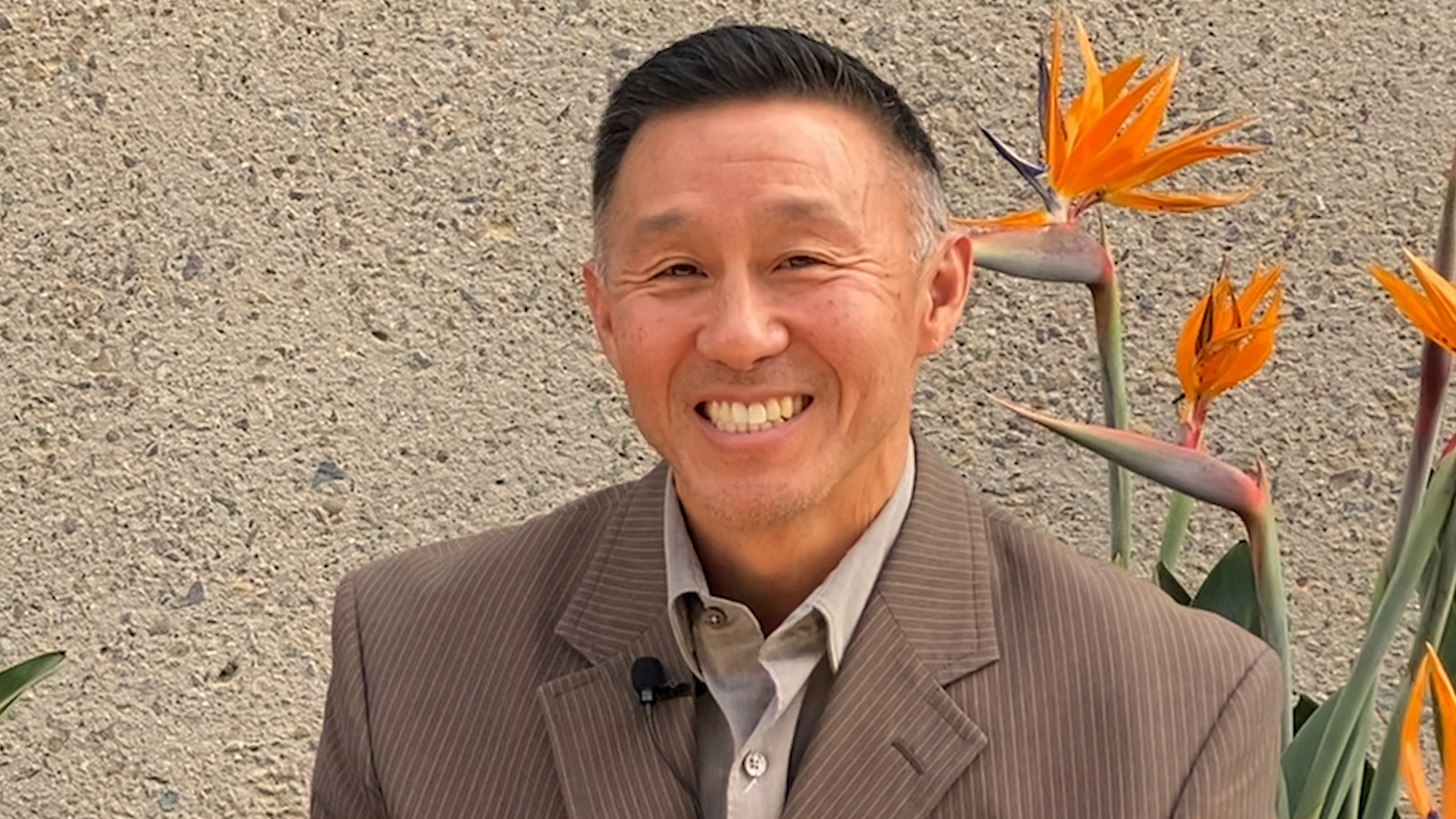 Memjet and the Expansion of Single-Pass Inkjet Printing
Published: March 30, 2020
Kevin Shimamoto, CMO for Memjet, talks to David Zwang about how Memjet's inkjet technology platforms and OEM partners are expanding single-pass inkjet into the mainstream printing market and beyond, into new and different applications.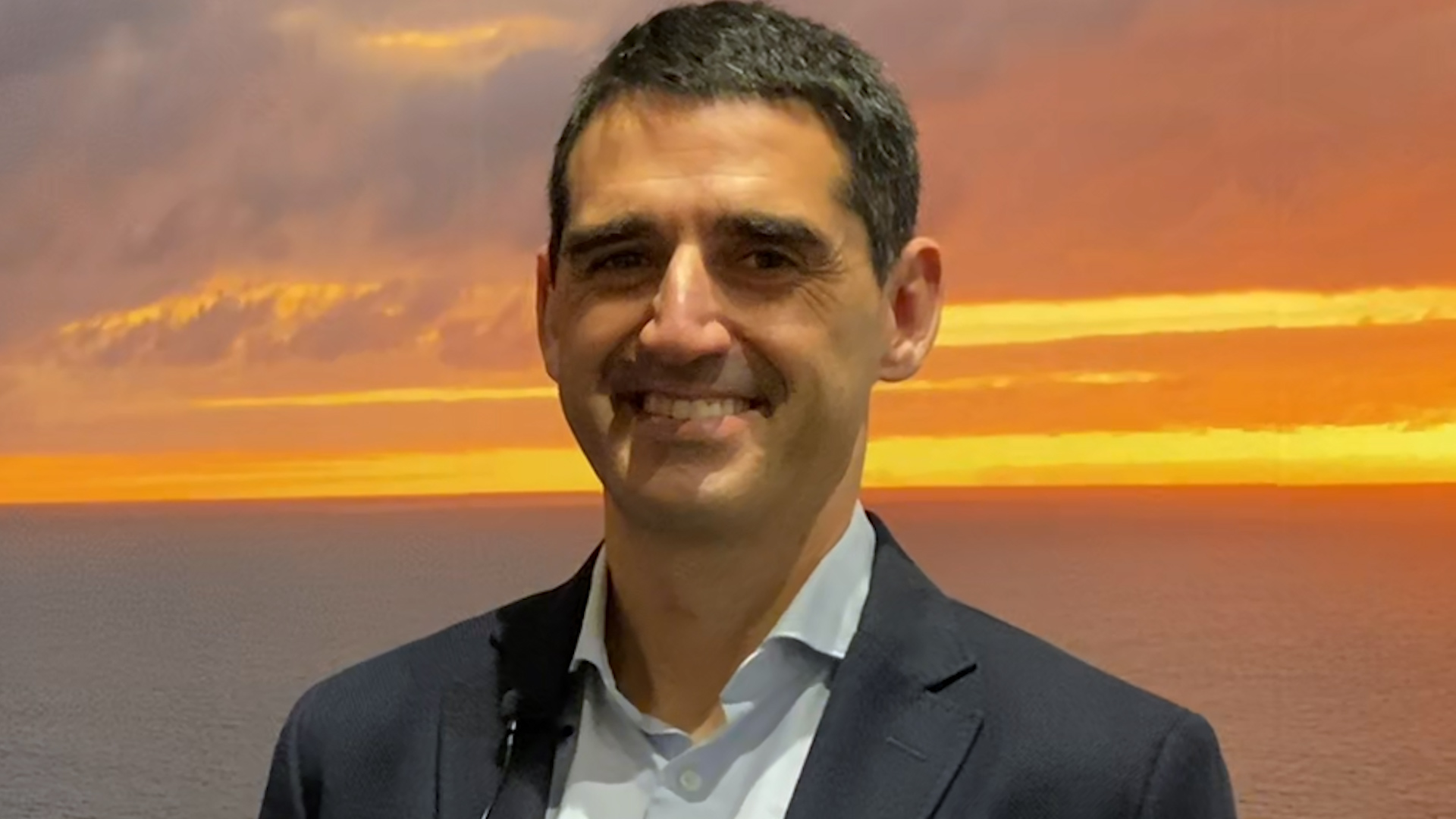 HP Announces New PageWide Web Press with Brilliant Ink
Published: March 10, 2020
Carles Farre of HP talks to David Zwang about the just-announced HP PageWide Web Press T250 HD with Brilliant Ink. Brilliant Ink expands the range of applications users can produce, as it makes the HP PageWide T250 HD press compatible with offset coated stock.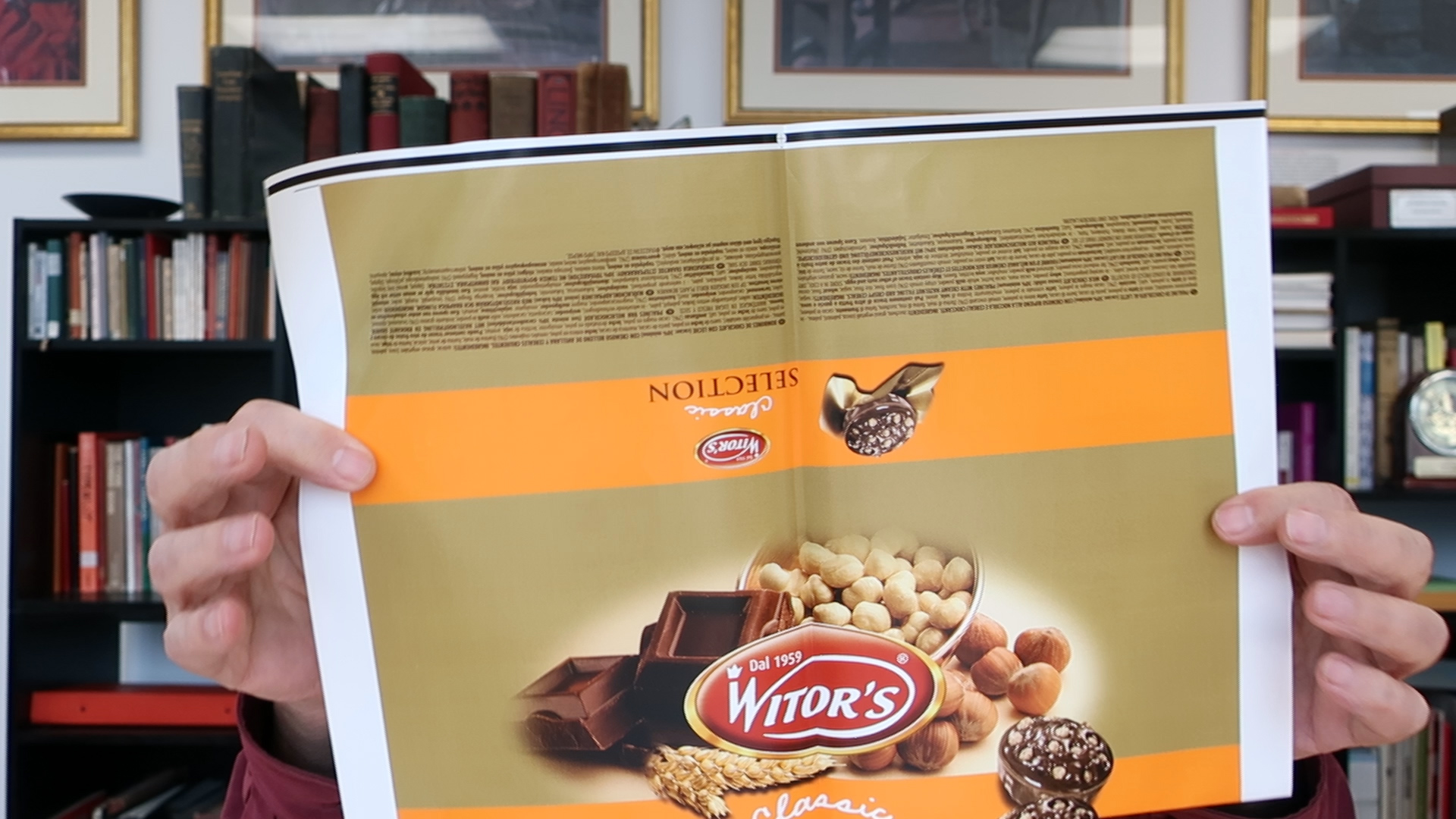 Published: January 24, 2020
While at PRINTING United, Frank stopped by the Kodak booth and was impressed by Kodak and Uteco's development of an inkjet technology that can print on flexible film. He was especially impressed by the quality of the fleshtones—one of the limitations of flexography was its shortcomings in being able to print photorealistic images. He thinks that inkjet is now able to challenge flexography for certain jobs. He is also predicting that drupa will be the "Inkjet On Anything" show.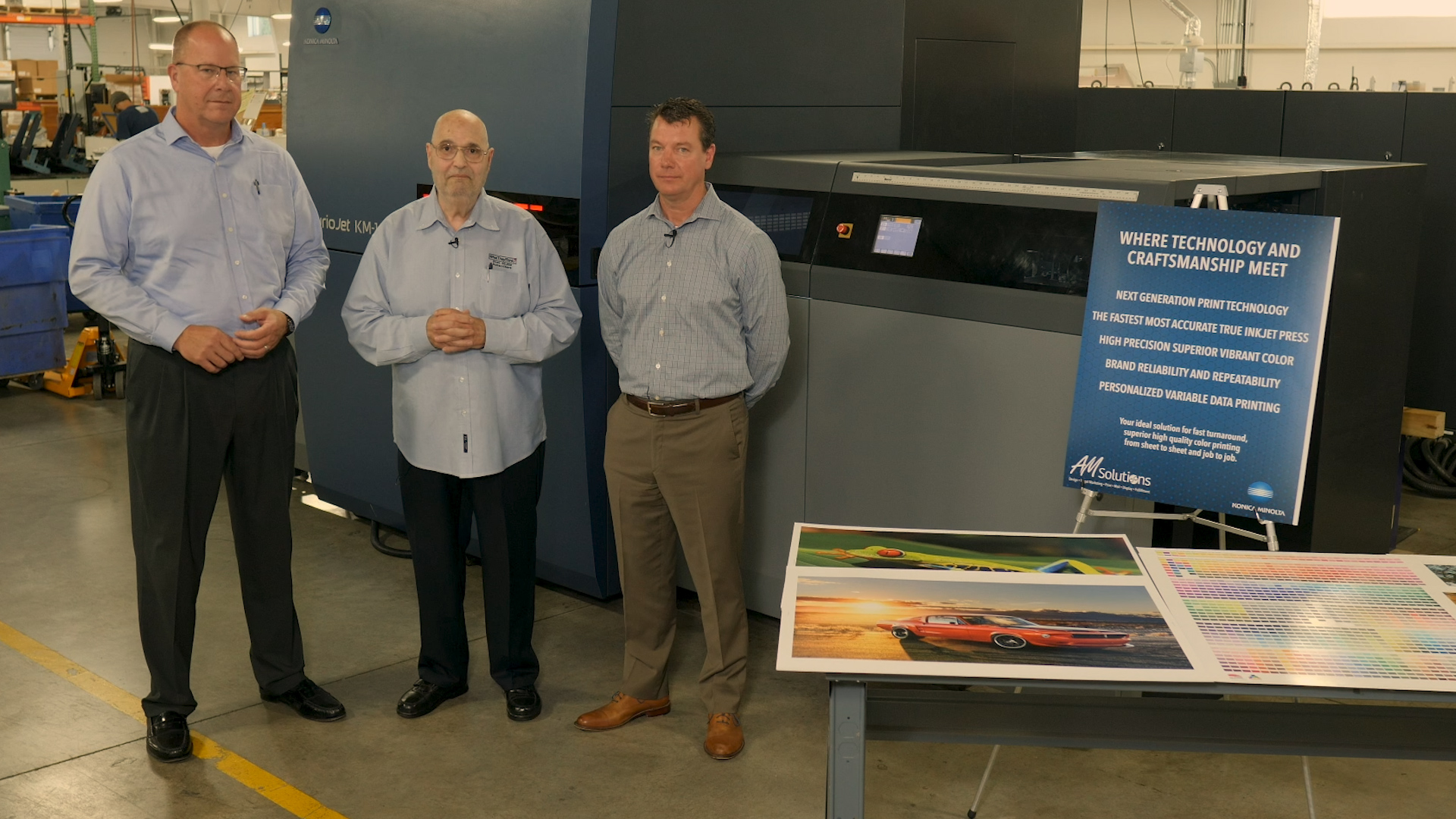 Frank and the Future of the Printing Press (Part 1)
Published: December 6, 2019
In part 1 of a two-part series on the future of the printing press, Frank visits AM Solutions in Egerton, Wis., and talks with Dean Gille, president, and Mike Henning, vice president, about their Konica Minolta AccurioJet KM-1 inkjet sheetfed press. AM had been an offset shop that had to make changes as they adopted inkjet, and the two technologies literally sit side by side.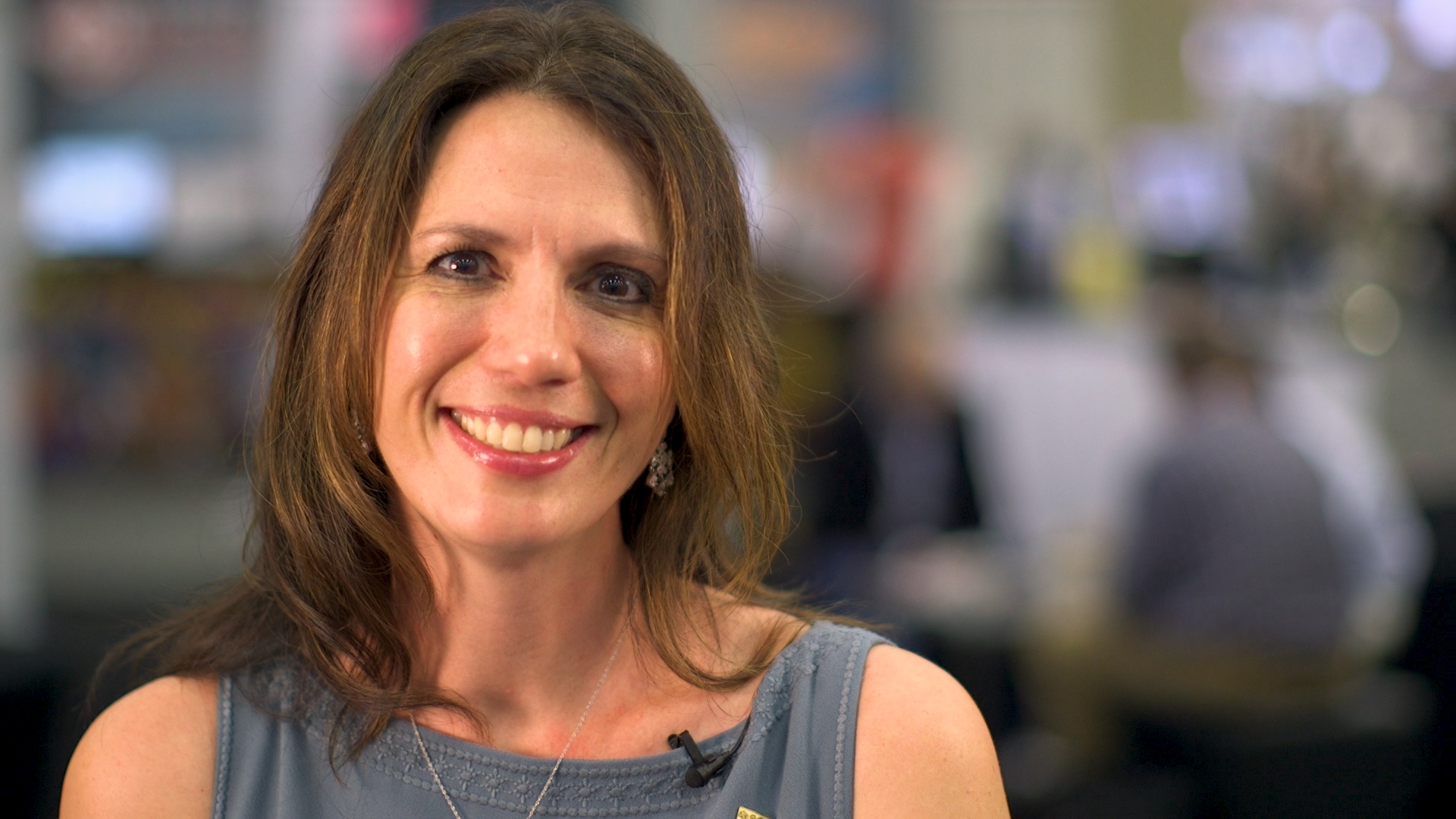 Ricoh's 5th Color Lab Focuses on Design
Published: December 2, 2019
Ricoh's Heather Poulin highlights Ricoh presence at PRINTING United, focusing on the customer experience. In addition to its continuous-feed inkjet and wide-format hardware offerings, Ricoh was featuring its 5th Color Lab, showing customers how to design for new printing technologies, how to manage color, and how to use ColorLogic to print metallics.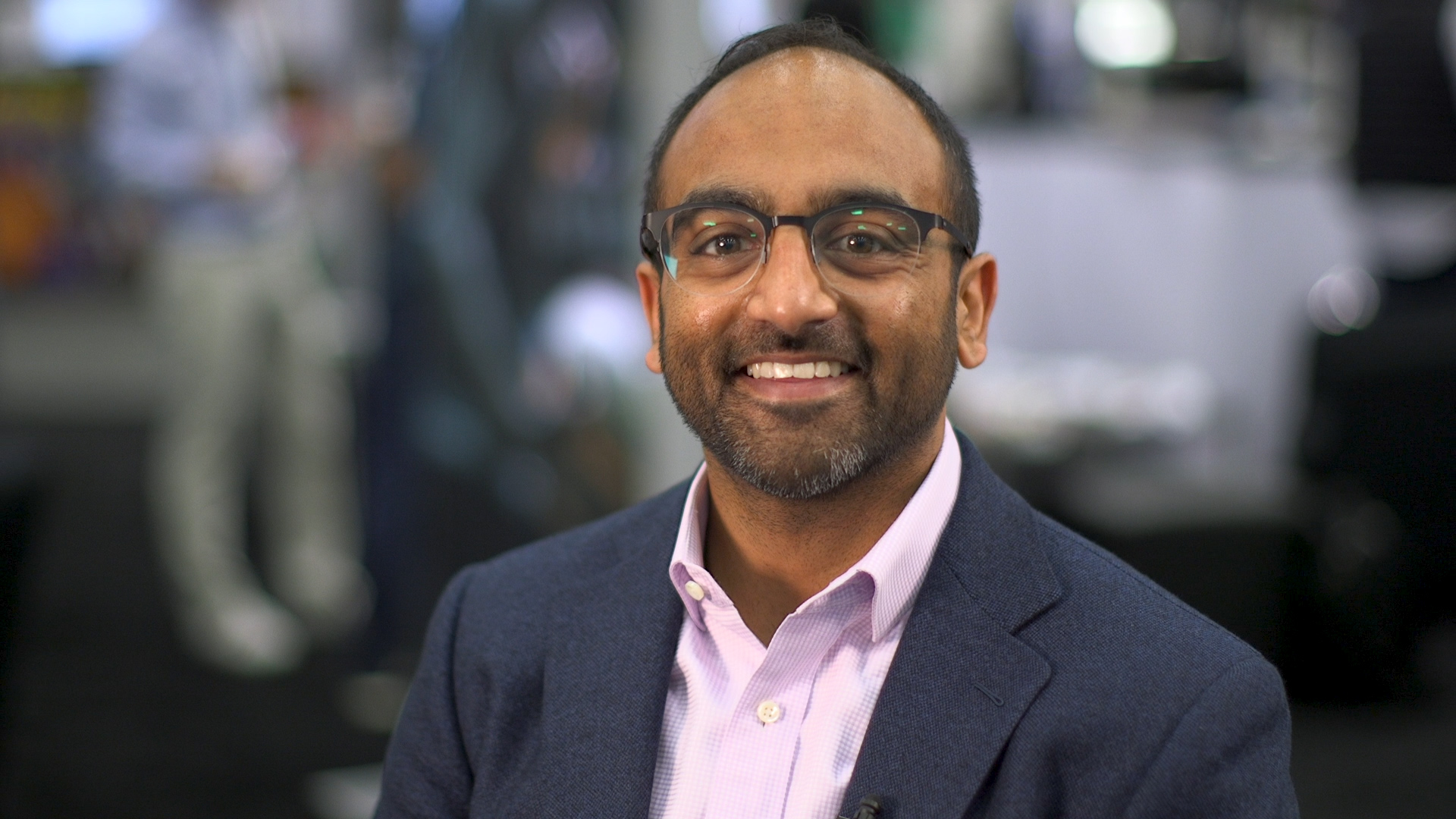 Tri-Win Direct Wins with Continuous-Feed Inkjet from Ricoh
Published: November 11, 2019
Andy Chagan of Tri-Win Direct talks about the direct mail company's humble beginnings in a second-floor apartment and now, 22 years later, mails 350-400 million pieces a year. The company uses predominantly Ricoh equipment and, in 2015, the company transitioned from cut-sheet to continuous-feed, and the Ricoh VC60000 was a game-changer.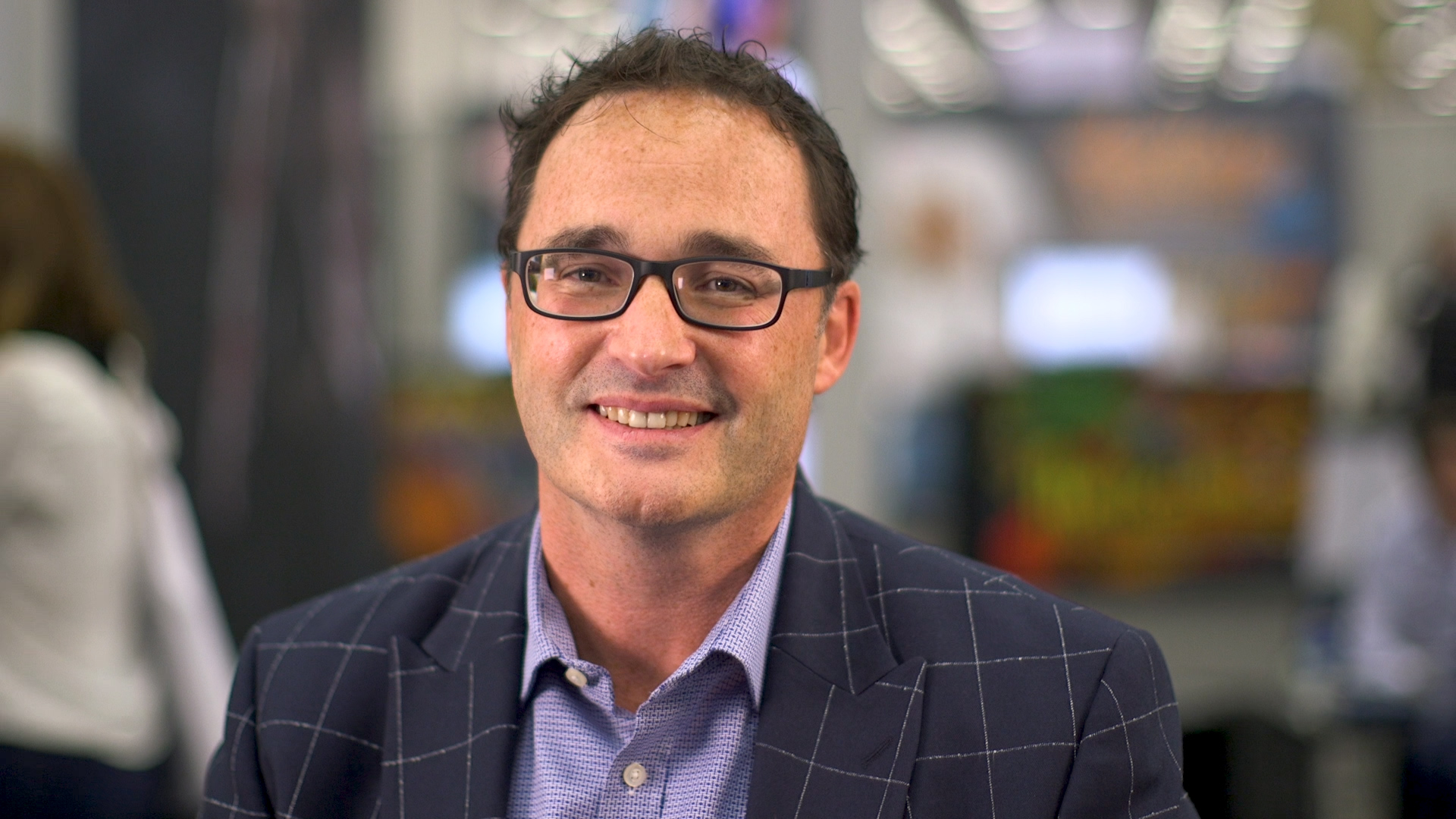 Published: November 4, 2019
Ricoh USA's Gavin Jordan-Smith talks to David Zwang about the diverse equipment the company had on the show floor at PRINTING United, the variety of customers—including commercial as well as sign and display printers—who visited Ricoh's booth, the surprising amount of business Ricoh was closing, and the overall air of excitement at the show.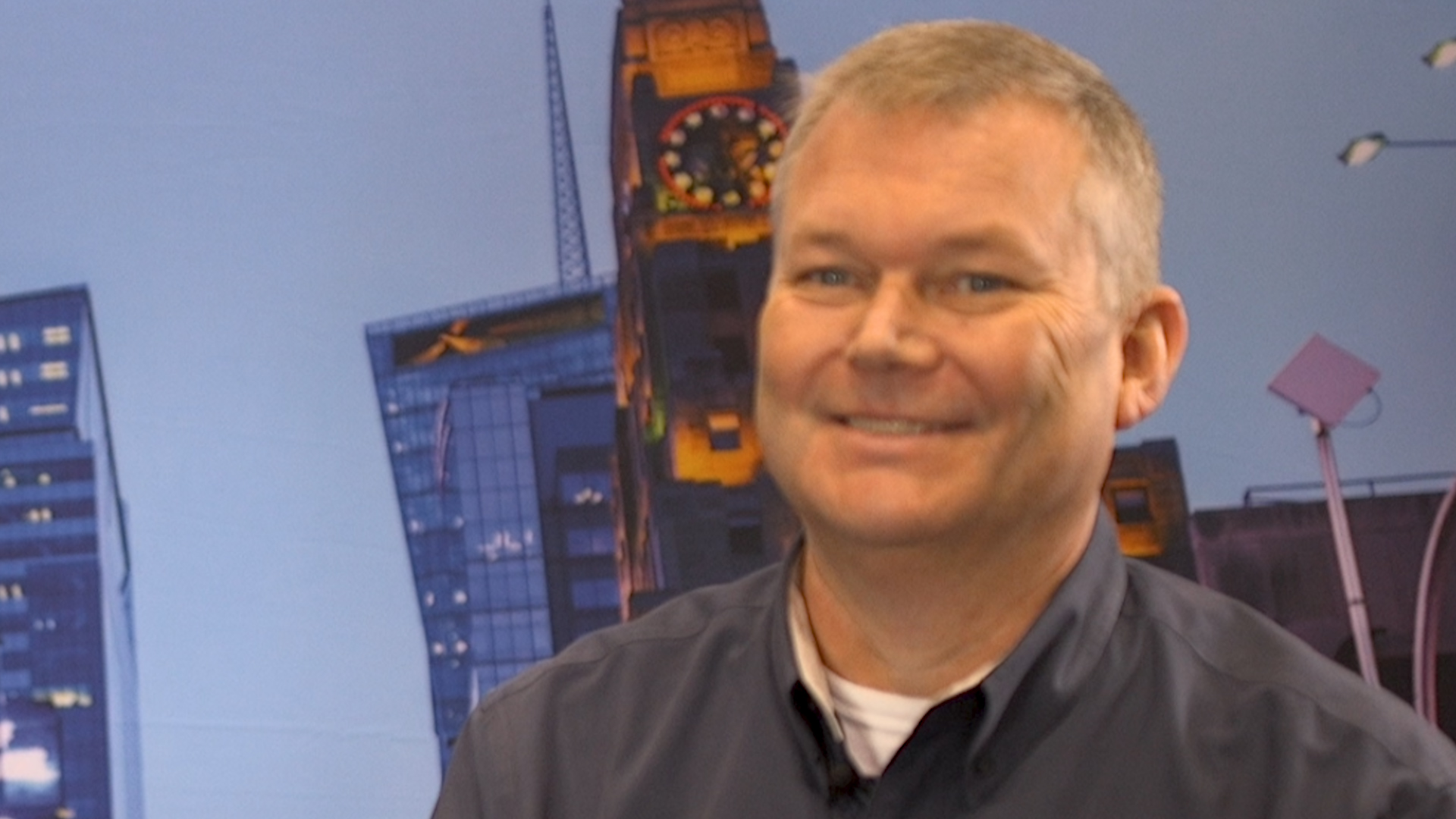 Memjet's DuraLink Commercial Press Technology
Published: October 22, 2019
Eric Owens General Manager of Memjet's Commercial Print Division, talks about DuraLink, the company's pigment-based technology designed for mid- to high-volume commercial inkjet print systems.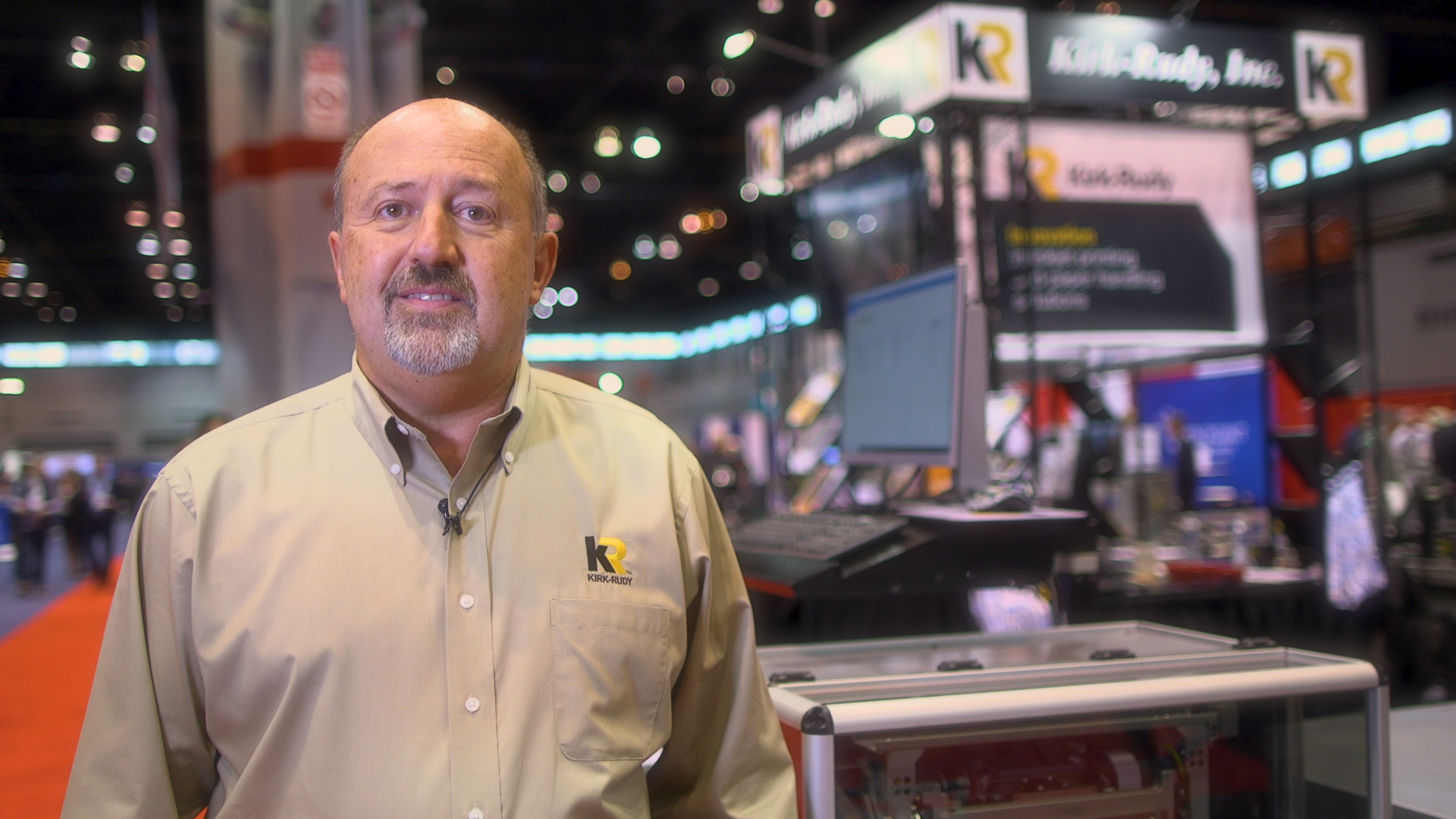 Kirk-Rudy Launches the Memjet-Powered FireJet 4C
Published: October 15, 2019
Kirk-Rudy's Bob Mills showcases the new FireJet 4C, a Memjet-powered four-color inkjet printing system that can print at 1600 x 1600 dpi at speeds up to 150 feet per minute. It uses pigment aqueous ink and is designed to cost-effectively print envelopes, bags, packages, napkins, and other items.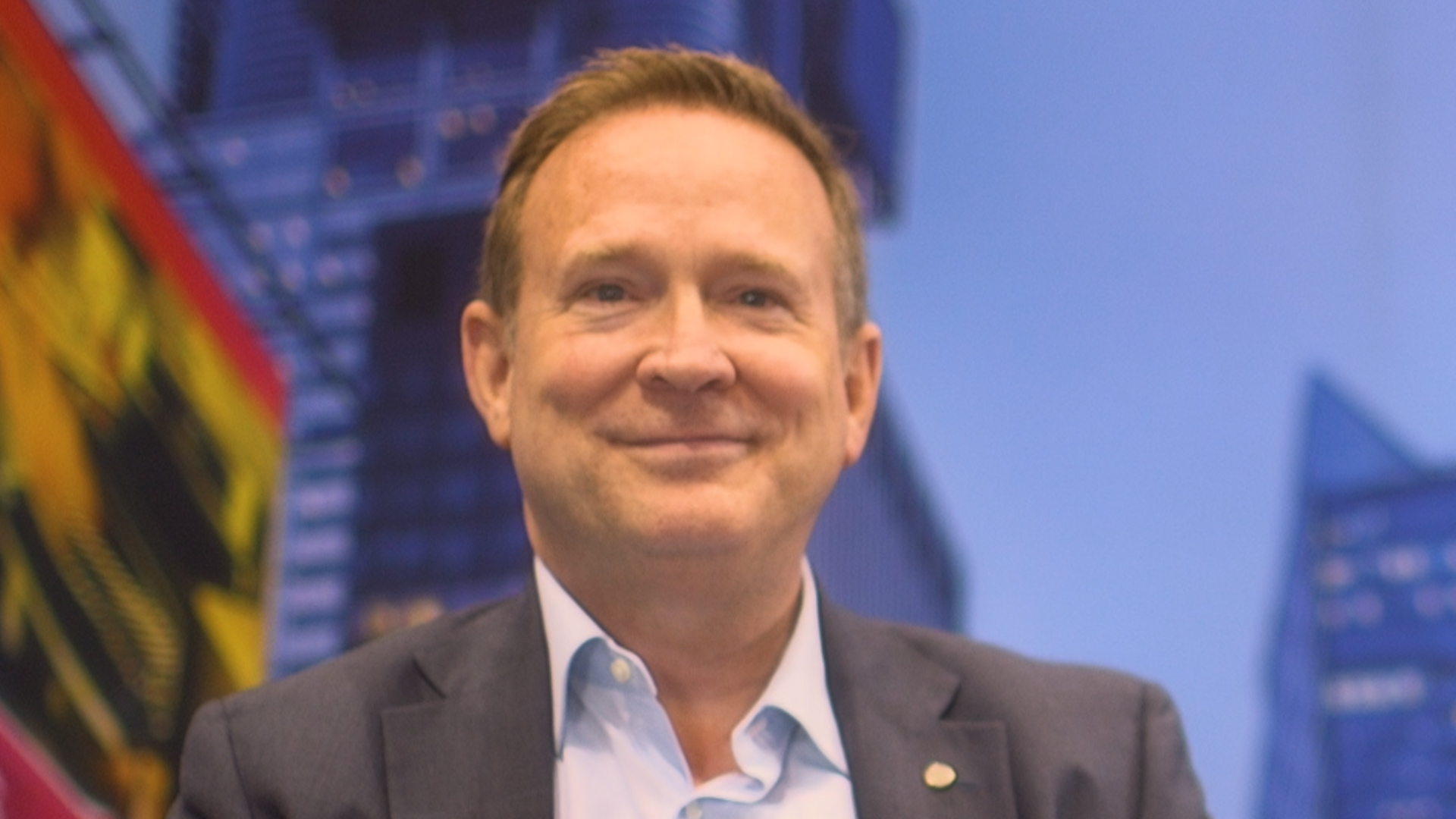 HP SPS OEMs launch wide format, full color solutions for mail and specialty printing applications
Published: October 9, 2019
Paul Barton from HP Specialty Printing Systems (SPS) talks about the SPS division and how it allows OEMs to leverage HP's engineering and manufacturing scale to bring products to market. At PRINT 19, HP SPS introduced the Fixed Imager (FI) 1000, a print engine that allows boxes, bags, corrugated, and cardboard to be printed at the desktop level.