Oliver Schlindwein Appointed Sales Manager for the German Market at Presstek
Thursday, August 06, 2015
Press release from the issuing company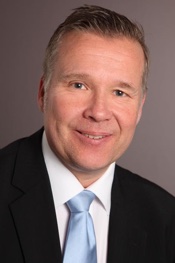 Hudson, NH USA - Presstek, LLC, leading provider of eco-friendly printing solutions, announces the continued expansion of its sales organization with the appointment of Oliver Schlindwein as Sales Manager for Presstek's Zahara waterless plate product in the German market. The hiring of Oliver is a strategic step towards more commitment and a stronger presence in Germany, with particular focus on the Zahara waterless offset plate product.
Having served 28 years in the graphic arts industry, Mr. Schlindwein joins Presstek from marks-3zet GmbH & Co. KG where as Sales Manager, Process Engineering, he was highly successful with the acquisition of new plate customers. His extensive technical application expertise concerning waterless offset technology aligns perfectly with Presstek's growth objectives for the commercial launch of Zahara in the region. Prior to that, Oliver worked as Location Manager and Client Adviser in Sales for Schaufler GmbH & Co. KG.
Ian Pollock, EAMER Sales Director for Presstek, comments, "We are delighted to welcome Oliver to Presstek. With strong demand in the print industry for an alternative waterless offset plate, this is an exciting opportunity and the ideal time for someone like Oliver to join our team."
Zahara is the market's plate alternative for waterless offset press owners in the packaging and label printing sectors. Specifially Zahara is targeted for use on a wide assortment of waterless press platforms including CD/DVD, narrow web label (NWL), the KBA Genius 52UV for plastics and lenticular appications, and other waterless sheetfed offset presses. Not only are waterless presses a more environmentally friendly solution, but incorporating the Zahara plate into the mix takes the eco-advantage even further. The Zahara plate is chemistry-free, requiring only a water rinse post-imaging, making the transition to Zahara a drop-in compatible solution that's good for business, good for the environment, and good for most applications.
To post a comment Log In or Become a Member, doing so is simple and free