KBA Selects Industry Veteran Alex Stepanian As New Regional Sales Director
Thursday, May 14, 2015
Press release from the issuing company
Bolstering customer support and commitment with vast knowledge and expertise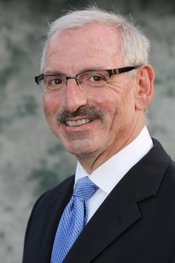 KBA North America is pleased to announce the appointment of industry veteran Alex Stepanian as its new regional sales director. Stepanian will fill the newly-created position in which he will be providing additional customer support and satisfaction with his vast knowledge and expertise in the graphic arts industry.
Stepanian, whose sales career spans more than 34 years in the printing industry, joins KBA after serving as district sales manager with three other printing press manufacturers. He has a reputation as a strong leader adept at team building as well as being well-versed in the technical aspects of the industry. He also brings strong interpersonal skills, great energy and enthusiasm, and an understanding of the customer's needs. He will be responsible for working with KBA customers and prospects alike and delivering customer support and customer satisfaction. The addition of Stepanian demonstrates KBA's ongoing commitment to its customers. Stepanian graduated from Baruch College in New York City with a bachelor degree in business specializing in marketing management.
"Alex is a talented and seasoned sales professional with a very strong track record for delivering superb customer results," says Soren Larsen, senior vice president of sheetfed sales at KBA North America. "He will be an excellent addition to our leadership team providing inspiration and ongoing contributions.
"I am excited to join KBA and bring my enthusiasm and knowledge to this well-respected firm," says Stepanian. "I look forward to working with KBA's existing customer base and potential clients demonstrating the array of award-winning presses and services that KBA offers."
To post a comment Log In or Become a Member, doing so is simple and free