CMA Imaging Consulting Welcomes Prominent Industry Scientist, Pierre-Alain Brugger, Ph.D
Friday, October 17, 2014
Press release from the issuing company
Brugger will Lead Custom Inkjet Media and Chemical and Nanotechnology Coating Consulting Activities
Unique Expertise Complements CMA Imaging's Existing Color Consulting for Applications including Packaging and Sign and Display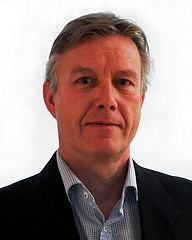 HAGEN, LUXEMBOURG - CMA Imaging, one of the industry's leading color management providers offering a unique, 4-part formulation for unprecedented gamut and reproduction capabilities, today announces that Dr. Pierre-Alain Brugger is joining the company's consulting group. Known throughout the world's imaging and color communities as a foremost Material Scientist specializing in custom Nanotechnology- and Chemistry-based coatings; Brugger has solely, as well as in partnership, developed critical custom imaging and proofing solutions for companies including Canon, Epson, HP, Heidelberg, Kodak, Noritsu, and xpedx.
Under Brugger's direction, CMA Imaging Consulting will fulfill vendors' and service providers' increased demand for inkjet media development and nanotechnology consulting services. CMA Imaging's existing Consulting Division delivers custom color proofing assistance on digital, hybrid, offset, and gravure platforms, for applications including packaging and sign and display.
Dr. Pierre-Alain Brugger, CMA Imaging Inkjet Technology Consultant
With over 25 years of expertise in imaging technology, Dr. Brugger has joined CMA Imaging to help those working with imaging media development, or manufacturing of functional coatings, to identify and implement technical opportunities.
Gerardo Cerros, Chief Executive and Technology Officer at CMA Imaging, says, "Bringing Pierre-Alain to a project is analogous to having a specialized coating laboratory test and perfect substrates per custom specifications."
Brugger received his Ph.D. in Physical Chemistry from the Swiss Federal Institute of Technology in Lausanne. He joined Ilford in 1985 as a silver halide chemist, and worked as a project leader for the highly regarded Cibachrome Silver Dye Bleach display materials. Since 1994, Dr. Brugger has led the development of inkjet material technology for imaging, proofing, screen print and minilab inkjet applications, for both narrow and wide format, aqueous dye and pigmented inks, and non-aqueous eco-solvent ink applications.
"We are very excited that someone of Pierre-Alain Brugger's caliber and expertise in this specialized segment has joined the CMA Imaging team," says Cerros. "If he believes in what we are doing, we have even greater affirmation that our core mission, to help companies maximize ROI and profitability using our proven, yet unorthodox mix of media and services, is on target. Now, with Pierre-Alain on board, our service offering has been taken to an entirely new level."
CMA Imaging Consulting - Unique Expertise
CMA Imaging's approach to color management differs from any others in the category, primarily because of its consideration of the ink and substrate relationship. This color management philosophy is at the heart of CMA Imaging's product and service offerings.
General Consulting: Service providers, in plants, brand owners, and agencies are typical customers of CMA Imaging Consulting's imaging, digital proofing, and inkjet printing color management consulting services. The company here utilizes its expertise in superior ink and imaging media color matching to streamline processes and reduce ink and paper waste for optimum, standardized color -- all ultimately leading to maximum profitability.
Inkjet Media Consulting: Service providers and technology vendors are the most interested in Dr. Brugger's inkjet media consulting activities. Here, CMA works to help companies improve product design and reduce performance weaknesses; optimize manufacturing processes and coating defects; establish new product specifications for external clients; link distributors with manufacturers; and assist with technical matters related to chemical and nanotechnology optimization either in imaging or non-imaging applications of coatings.
Dr. Brugger says, "I am very proud to be working with CMA Imaging, a clear, global leader in innovative color management solutions. CMA is breaking new ground in its approach to color management. The competences found in this team are top-notch, and their work is golden, It's a privilege to join the group.
"I greatly look forward to bringing my years of expertise to CMA Imaging customers around the world."
To post a comment Log In or Become a Member, doing so is simple and free