Pinstripe's Team Completes Charity Walk
Thursday, August 21, 2014
Press release from the issuing company
A number of Birmingham-based Pinstripe Print Group's staff, including Key Account Manager, Lee Evans, and Colour Champion Paul Stone, recently completed a 22 mile charity walk in aid of the Parkinson's (UK) and Moseley Community Foundation charities, raising £1,500 for each of the charitable causes.
The walk started from Mary Arden's House in Stratford upon Avon, and finished at Moseley Rugby Club's ground on Billesley Common, where Lee doubles in his spare time as the match day announcer, being nicknamed as the 'Voice of Moseley'.
Having recently celebrated an important birthday!, Lee took part in the walk along with Paul and his fellow colleagues and some 60 other participants, all of whom enjoyed a few well-earned rest stops at local hostelries along the way, with Lee ensuring no one was left behind!
The fundraising walk forms a part of Pinstripe's extensive Corporate Social Responsibility (CSR) Policy initiatives, which involves the company being supportive of a number of local and national charitable causes, of which the Parkinson's (UK) and the Moseley Community Foundation are just two. Over the years, Pinstripe has supported The British Heart Foundation, Cure Leukaemia, Midlands Air Ambulance, raising some £15,000 for the respective charities through its various fundraising activities.
Lee has organised the fundraising walk for the past 12 years, six of which have been in conjunction with Moseley Rugby Club, raising an incredible £20,000 for various charities in the process.
Commenting on the magnificent fund-raising feat, Lee stated, "It was really hot, which necessitated regular re-hydration at a number of the hostelries along the way, with eight on the route. However, as I was designated as "last man" (my job was to make sure that no one was left behind), I obviously had to call in to check that all of our walkers had left. It was a dirty job, but someone had to do it. That's my story and I am sticking to it!!"
Once all donations and monies have been collected, there will be a presentation during half-time at Moseley's first game of the season against Jersey RFC on Saturday 6th September.
Pinstripe is one of the most technically advanced print and print management businesses in the UK. Pinstripe operates in the following markets; Public Sector/Local Government, Retail, Banking and Financial, Service and Agency.
Pinstripe is a well-respected marketing and print service provider, who have demonstrated their commitment at being the best in what they do, by investing £1.1m since 2012.
Operating from a purpose built, 18,000sq ft. factory unit, situated in central Birmingham.
The company works under 14 Framework Agreements and several Preferred Supplier Agreements. They are based in the centre of Birmingham and work with an enviable list of customers including; Grosvenor Casinos part of the Rank Group, Stonegate Pub Co., NEC Group, Centro, Birmingham City Council, Aston and Coventry Universities, Keele University and the University of Warwick, Birmingham University, West Midlands Fire Service, Coventry and Solihull Council's, Shaylor Plc, Trinity Mirror, Birmingham Dog's Home, Kitchen Craft, Investec and Midlands Art Centre.
As a "marketing support services provider" Pinstripe's product and services offering covers the whole spectrum. Its product range includes; brochures, annual reports, magazines, leaflets, manuals, maps, catalogues, point-of-sale material, exhibition collateral and stands, promotional merchandising and corporate wear.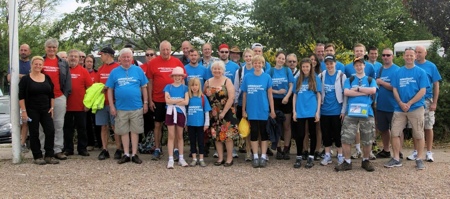 Along with attaining the ISO 12647-2 certification, Pinstripe is also ISO 9001 and ISO 14001 certified, OHSAS 18001 and both FSC and PEFC Chain of Custody certified and is a certified Carbon Balanced Publication printer. Pinstripe also works and adheres to the Data Protection Act 1998 standard.
Pinstripe is also a member of the following organisations: Platinum member of The BPIF (British Printing Industry Federation), Birmingham Chamber of Commerce and Two Sides.
To post a comment Log In or Become a Member, doing so is simple and free