Mark Andy Appoints Chief Technology Officer
Friday, August 15, 2014
Press release from the issuing company
Digital printing innovator & architect to drive long-term technology strategy
St. Louis, Missouri, USA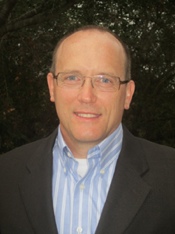 Jaren Marler
Chief Technology Officer
Mark Andy Inc.
Mark Andy Inc. is proud to announce the appointment of Jaren Marler as Chief Technology Officer. Marler is an accomplished leader with impressive credentials as an innovator for inkjet print heads and web handling and brings to Mark Andy extensive digital printing experience from industry leading organizations. This promotion supports Mark Andy's continued advancement of their Digital Series technology, which has brought a progressive, hybrid digital ink jet printing platform to narrow web label and packaging markets.
Prior to joining Mark Andy, Marler and his team developed and commercialized the world's fastest digital print technology for commercial printing markets. He enters his new position equipped with strong leadership qualities, a passion for creativity, and an eye for innovation. His leadership has already been an influential asset to Mark Andy's engineering efforts demonstrating results with the development and launch of the Mark Andy Digital Series, the most productive digital solution available to label and package printers.
Kevin Wilken, CEO of Mark Andy Inc. commented, "I am very excited to have Jaren lead the engineering and R&D efforts for Mark Andy, as we now represent the two most relevant print technologies for the label and packaging markets, flexo and digital. This combination provides every converter the opportunity to pick which ever technology provides them the most profits depending on their specific needs. It's an incredibly exciting time to have Jaren lead Mark Andy's digital initiative as well as help guide our entire company through an important transformation. We are confident that he will bring a fresh, inventive vision to the role, supporting our commitment worldwide to provide technology and solutions that focus directly on converter profitability and success."
To post a comment Log In or Become a Member, doing so is simple and free