Henry Takes Lead Editorial Role at WhatTheyThink's Labels & Packaging Special Section
Friday, August 15, 2014
Press release from the issuing company
Patrick Henry Now Section Editor for WhatTheyThink Labels & Packaging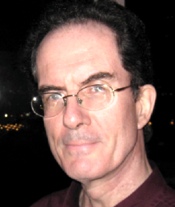 Lexington, Kentucky USA - WhatTheyThink has announced that Patrick Henry, a longtime contributing editor, will take over editorial management of its Labels & Packaging section.
Henry succeeds Kevin Karstedt, principal of Karstedt Partners, who will remain actively involved with the Labels & Packaging section as a contributor and a mentor.
"We're pleased to have someone of Pat's experience in the lead editorial role for the Labels & Packaging section, which covers one of the most dynamic segments of the industry," said Eric Vessels, president of WhatTheyThink. "We're also grateful to Kevin for everything he has done to give the section its editorial depth, and we look forward to his ongoing participation."
Henry, who has written for WhatTheyThink almost from its inception, is a journalist who has covered the graphic communications industry since the desktop publishing days. Over the years, his articles and features have appeared in most of the industry's leading trade media, and he has been the chief editor of several magazines in the field. Henry also is an author, educator, and editorial consultant.
The Labels & Packaging section is a specially dedicated area of WhatTheyThink that focuses on emerging trends in the labels and packaging print sectors. Besides providing a regular newsfeed, it features discussions and analysis of technical and business trends that affect everyone in the packaging supply chain.
About Patrick Henry
Patrick Henry, long-time Executive Editor at WhatTheyThink.com and now Section Editor of WhatTheyThink's Labels & Packaging Section is also the director of Liberty or Death Communications, a consultancy specializing in research, education, promotional, and editorial support services for the printing and publishing industries.
Patrick Henry has been a business-to-business journalist, editor, publications director, and educator since 1977. The holder of numerous awards, Henry is an expert in graphic communication technology who has published hundreds of articles in industry news media and taken part in many initiatives for knowledge-sharing, training, and recruitment. He also is an author and a university lecturer of many years' standing.
Patrick can be contacted at patrick.henry@whattheythink.com.
About WhatTheyThink
WhatTheyThink is the printing and publishing industry's leading media organization. We offer a wide range of publications that deliver unbiased, real-time market intelligence, industry news, economic and trend analysis, peer-to-peer communication, and special reports on emerging technology and critical events. Special interest sections include Economics, Wide Format, Print Software, Labels & Packaging, Production Inkjet and Mergers & Acquisitions.

WhatTheyThink hosts webinars and live events as well as providing content through a syndication program, delivering content directly to related websites. In addition, WhatTheyThink offers a wide range of lead generation and branding programs that help print- and publishing-related companies achieve business growth.
For more information about partnering with WhatTheyThink, contact eric@whattheythink.com.
To post a comment Log In or Become a Member, doing so is simple and free