Classic On Boards Ken Kumpe To Spearhead Business Development
Thursday, August 14, 2014
Press release from the issuing company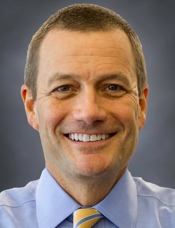 Charlotte, NC - Classic Graphics, one of the largest privately held graphic communication companies in the Southeast has on boarded Ken Kumpe, Senior Account Executive.
A 20 year span in the industry along with a concentrated focus on Business Development and National Account Management made Kumpe the right choice for Classic.
"We needed someone with Ken's expertise to partner with our current verticals while bringing a higher level of knowledge and credibility to new uncharted verticals moving forward. Ken's strategic mindset, his wealth of experience coupled with an impressive track record supporting well­ respected Brands throughout the U.S. was perfect timing," commented Classic's President David Pitts.
"It's exciting to join Classic," said Kumpe. "Classic Graphics and Imagine! Print Solutions' robust product and service offerings, along with their state­of­the­art facilities deliver exceptional value to our clients. I really look forward to this opportunity and strive to be an integral part of our clients' marketing and supply chain success."
To post a comment Log In or Become a Member, doing so is simple and free