The Industry Honors Charlie Corr with a Memorial Scholarship
Tuesday, July 15, 2014
Press release from the issuing company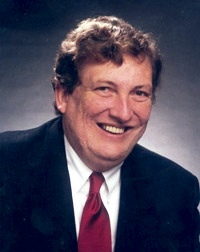 The printing industry has lost a great advocate and leader, Charlie Corr. He will be sorely missed.
At the time of his death, Charlie was the Group Director for InfoTrends Enterprise Document Strategy Services, a role he had taken on in May of 2013 after nearly six years at Mimeo.com as Vice President of Corporate Strategy.
Charlie's long association with InfoTrends began in April of 1998 when he joined then CAP Ventures as a Senior Consultant. Charlie rose rapidly through the organization, becoming Group Director in charge of InfoTrends' Production activities.

Charlie came to InfoTrends/CAP Ventures from Harvard University where he was the Associate Director of Operations for Harvard's Printing & Publication Services. During his time at Harvard Charlie also taught print, paper, and related courses at Northeastern University. Charlie received a Bachelor of Arts in Political Science & Economics from University of Rhode Island in 1975 and did doctoral work at the Claremont Graduate School and University of Massachusetts, Amherst.
Charlie was a man committed to education as evidenced by his role on the EDSF Board. His legacy will live on with the "Charlie Corr Memorial Scholarship" sponsored by InfoTrends and EDSF's Board of Directors which will be awarded in July 2014 to an outstanding full-time student committed to pursuing a career in the document management and graphic communications marketplace.
To donate to the Charlie Corr Memorial Scholarship, click here.
Charlie's legacy is as far-reaching as the many friends and colleagues he influenced during his long career. An opinionated and thoughtful man, he was a master at supporting his contentions with research and market knowledge. Those who knew him will never forget his hearty laugh and his joie de vivre.
Charlie leaves his wife and two daughters.
Eligibility
To be eligible for the Charlie Corr Memorial scholarship, students must have the following:
An interest in pursuing a career within the Document Management and Graphic Communication industry
Minimum 3.0 cumulative GPA on a 4.0 scale
Full-time undergraduate student studying Document Managment and Graphic Communications
International students may apply
This scholarship will be awarded to a deserving student for the
Fall 2014 semester
Criteria
Scholarships are based on a combination of the following: scholastic achievement, application essays, participation in school activities, community service, honors and organizational affiliations, education objectives and academic and professional recommendations.

Donate to the Charlie Corr Memorial Scholarship
To make a tax deductible donation to the Charlie Corr Memorial Scholarship fund, please go to www.edsf.org/charliecorr . To learn more about this scholarship or to apply, visit www.edsf.org or contact Brenda Kai, EDSF's Executive Director, at 817-849-1145 or via e-mail at brenda.kai @edsf.org.
To post a comment Log In or Become a Member, doing so is simple and free