Tony DeVore to Head North American and Latin American Sales for Pitney Bowes Document Messaging Technologies
Wednesday, June 25, 2014
Press release from the issuing company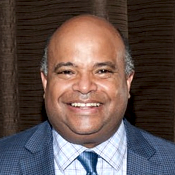 STAMFORD, CT – Pitney Bowes Inc. announced today that Matthew (Tony) DeVore will lead North American and Latin American direct sales for the company's Document Messaging Technologies business. He reports directly to Lila Snyder, president, Pitney Bowes Document Messaging Technologies.
"Tony is a high performing executive with exceptional character and a proven track record of accomplishments in sales and sales management," Snyder said. "Tony and his team will help Pitney Bowes' clients navigate the complexities of today's physical and digital customer communications channels effectively with leading edge solutions."
As sales vice president for the Americas, DeVore is responsible for developing and executing growth strategies and delivering the powerful solutions and services that production mailers expect from Pitney Bowes.
Pitney Bowes is a global leader in the design, manufacturing, installation and service of production mail equipment, including high-speed inserters and sorters, as well as the IntelliJet™ line of high-speed digital color printers. Offerings also include the White Paper Factory™, an end-to-end production mail solution that helps companies transform plain white paper and envelopes into colorful, personalized customer communications. Mailers worldwide depend on Pitney Bowes' expertise, equipment and services to generate revenue and grow their businesses.
"Pitney Bowes has been driving innovation in production mail products and services for decades, constantly challenging itself to improve its offerings to help clients facilitate commerce. It is an honor to join a company so rich in history, at a time when it is truly leading innovation in the way businesses communicate with their customers," DeVoresaid. "I look forward to leading a successful, client-focused sales team here at Pitney Bowes."
Before joining Pitney Bowes, DeVore was a vice president in business development with IBM. He has over 24 years of experience in international sales, sales management, operations management, negotiation, enterprise business development, OEM sales and business development, and IP sales and licensing. DeVore holds a Bachelor of Science degree in Mechanical Engineering from the US Military Academy at West Point, NY, and an MBA from the University of Chicago. DeVore also served in the United States Army where he attained the rank of Captain. He and his wife, Muriel have six children and reside in Northern Virginia.
To post a comment Log In or Become a Member, doing so is simple and free