WoodWing hires Joye Keller as Channel Manager for U.S. vertical markets
Wednesday, May 07, 2014
Press release from the issuing company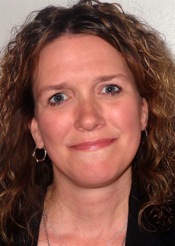 Zaandam, The Netherlands/Detroit – In her new position at WoodWing The Americas, Joye Keller will use her comprehensive experience in working with partners in the field of enterprise technology. Prior to joining WoodWing, Keller spent eight years at Cisco Systems as Territory Account Manager. Her duties included working closely with internal presales engineering, solution partners and customers to deliver the value of Cisco solutions. Keller maintained relationships with more than 130 customers and 40 partners, realizing ambitious sales goals.

Appointing partners for vertical markets
One of Keller's key responsibilities at WoodWing will be the expansion of the network of authorized WoodWing Solution Partners in North America. "I am excited to contribute my experience in building and supporting partner networks, to boost WoodWing's growth in North America," Keller said. "WoodWing already has a strong network of solution partners that work with customers in the publishing industry. We want to extend this with partners experienced in other select markets, including retail, manufacturing, health care, financial, the public sector, travel, and entertainment."

Elvis DAM well-established in the U.S. market
WoodWing´s digital asset management solution Elvis DAM is already well-established in the United States. Customers include American Apparel, California State University Sacramento, Columbia University, Ingersoll Rand and more. Several U.S. customers, including The Chronicle of Higher Education, Urban Ministries, and others, leverage the benefits of a combined solution consisting of Elvis DAM and WoodWing´s multi-channel publishing system Enterprise.

Tremendous business opportunities, ambitious goals
"We are very pleased that with Joye Keller, we were able to hire an experienced marketing and sales talent in the field of enterprise technology," said Shawn Duffy, Managing Director WoodWing The Americas. "In the age of multi-channel publishing and content marketing, we see tremendous business opportunities for both Enterprise and Elvis DAM outside the media industry. Joye will help us to exploit this potential and to reach our ambitious goals."

WoodWing leading vendor of multi-channel publishing solutions
WoodWing is the leader vendor of multi-channel publishing solutions in North America. Many icons of the U.S. publishing industry, including Time Inc., Meredith, Hearst Magazines, Reed Business Information, Forbes Media and more, rely on WoodWing Enterprise as their publishing system. The system is also used by a number of corporate publishers, including American Express Publishing, American Airlines Publishing, Boston Consulting Group, PricewaterhouseCoopers and others. Another focus is the textbook market, with clients such as Houghton Mifflin Harcourt, Publishing Solutions Group, Urban Ministries and more.
A list of WoodWing´s clients in the United States is available at www.woodwing.com/clients.
To post a comment Log In or Become a Member, doing so is simple and free