Blurb Licenses HP MagCloud (Commentary by Cary Sherburne)
Monday, May 05, 2014
Press release from the issuing company
Blurb, the indie book publishing platform, leads self publishing in new directions with licensing of HP's MagCloud platform
San Francisco, Calif. - Blurb, the indie book publishing platform, today announced that MagCloud, HP's web-based publishing platform, will become part of Blurb under a licensing agreement between the companies. The move allows current MagCloud customers access to Blurb's full line of print and digital products for magazines and books, and shows Blurb's commitment to taking indie publishing beyond the book into the burgeoning world of indie magazines.
Under the agreement, all operational functions have been transitioned to Blurb, and MagCloud customers will see no change during a planned transition period expected to last approximately three months. During this time, customers will have the opportunity to integrate their magazines into the Blurb platform. Blurb expects to fully transition MagCloud customers and their supported projects to blurb.com within six months.
This licensing agreement is a natural one given both brands' focus on enabling creative individuals to produce quality products that reflect the power of their work – both in print and ebook form. Working together is nothing new for Blurb and HP. HP's MagCloud, invented by HP Labs in 2008, created a network of users publishing magazines on-demand using HP Indigo commercial printing presses. Blurb's global print-on-demand network is also based on HP Indigo printing presses.
"Blurb and HP have a longstanding relationship dating back to the origin of Blurb in 2006, so the foundation exists to make this transition successful," said Eileen Gittins, founder and CEO, Blurb. "Further to the relationship however, the magazine at this moment in time represents the perfect intersection of technology, culture, and media: Beautifully designed short-form reading, with multiple contributors, in print, and as an ebook. In this context, the magazine as a genre is very strategic for Blurb. Indie magazines are experiencing a bit of a renaissance, and we're thrilled to welcome MagCloud customers to the Blurb fold."
"Since the inception of MagCloud as an HP Labs innovation to its current commercial success, we've strived to democratize the face of magazine publishing," said Andrew Bolwell, general manager, HP MagCloud. "As a long-time HP customer and pioneer of the self-publishing industry, Blurb is the right company to take on the MagCloud business at this point in time."
Existing MagCloud customers will not notice any immediate changes. Current and new publications will still be available to print, sell, and distribute through MagCloud just as they are today. MagCloud customers joining Blurb's ecosystem will gain many new benefits, including access to:
Precision design tools – like the recently released Blurb BookWright™ – to help them design their magazines
Offset printing options for greater cost savings
Unprecedented global reach across 80+ countries of Blurb's platform
The Blurb Bookstore and third-party marketplaces
Blurb is in the middle of its most exciting year yet. From its recently announced new precision print and ebook tool called BookWright, its seamless integration with Amazon distribution, and new offset, warehousing, and fulfillment services, 2014 promises to be big.
For more information, please visit http://www.blurb.com/MagCloud
---
Commentary by Cary Sherburne
A quick look at "Blurb in the News" shows that the company has not been standing still! Perhaps its biggest news lately is the deal with Amazon and the introduction of its BookWright design tools. According to Bruce Watermann, Senior Vice President of Operations for Blurb, "In the first week after this announcement, more than 3,000 ISBNs were issued for books up on Amazon."
Watermann spoke with WhatTheyThink about the company's latest news, the transition of MagCloud from HP to Blurb, saying, "In the indie magazine world, this will be a big deal. MagCloud has really been the only game in town. Traditionally, you had to use layout software like Adobe's InDesign or Quark, but now, especially as indie publishers transition to BookWright, it can all be done in an intuitive interface."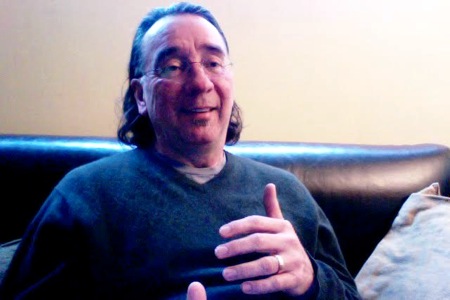 In terms of current HP staff working on the MagCloud business, Watermann says, "Many of the people were doing this as a side project, and they will be reassigned to other roles within HP."
As readers in this space know, we have been covering the digital magazine space for some time, and most recently the standards battle that is shaping up between Adobe's .folio specification, EPUB 3 and IDEAlliance's OpenEFT. Watermann indicates that both MagCloud and Blurb had each built their own specifications, and they were very similar, based on a PDF workflow. Today, the digital version of these magazines is basically a PDF replica, although I would expect to see Blurb begin to add more interactive capabilities for tablets and smartphones.
While authors and publishers will have the opportunity to publish books and magazines digitally through Blurb, the bigger story for our industry is the company's focus on high quality printed books and magazines. Shorter runs have historically been produced on HP Indigo presses. Last month, Blurb informed its magazine publishers that the print platform would be changing as of April 10th, 2014. All magazines printed after that date are being produced on HP T-series production inkjet presses. Presumably, these presses will also be used for some of Blurb's printed book production as well. While Blurb admits that paper and covers may not be an exact match to the previous specification offered by Blurb, this transition does open the door to more flexibility in terms of copy count—down to a quantity of one—as well as a lower price point enabled by the inkjet printing process. Watermann claims that this capability will be quite unique in the magazine world.
While neither Blurb nor HP publicly disclose who their printing partners are, Watermann indicates that MagCloud publications will continue to be produced through Blurb's worldwide network of HP Indigo—and now inkjet—print service providers, and that the company continues to look for ways to bring the printed publication price point down.
We anticipate more news from Blurb over the coming months and will keep our readers updated. In an increasingly online world, print service providers should be paying attention to developments such as these, both in order to stay current with trends and to determine how they might play into new business opportunities for their own businesses.
To post a comment Log In or Become a Member, doing so is simple and free