Brian Phipps Appointed to Vice-President and General Manager of Mutoh America, Inc.
Thursday, May 01, 2014
Press release from the issuing company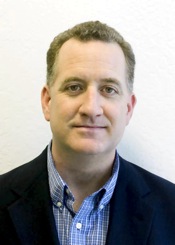 Phoenix, AZ - Mutoh America, Inc., a leading manufacturer of wide-format printers and cutters, proudly appoints Brian Phipps as vice-president and general manager of Mutoh America, Inc., overseeing the continued growth of both North and Latin American sales and operations. Phipps will work under the direction of Mr. Hisayoshi Aoki, president of Mutoh America, Inc. who resides in Tokyo, Japan
"It is quite an honor to be recognized with this new title and responsibility. Mutoh is a great organization and I appreciate the opportunity to help this company any way I can," shares Phipps.
Phipps was previously general manager of Mutoh America and has worked for the company since 2004. In his new role, Phipps will be working closer with Mutoh Japan on new product development and provide input on the future direction of the company.
Phipps can be reached at Mutoh America, Inc.'s corporate office in Phoenix, Arizona at (480) 968-7772 or at bphipps@mutoh.com.
To post a comment Log In or Become a Member, doing so is simple and free