Russ Wanke of Expera Specialty Solutions Named 2014 PIMA Executive of the Year
Wednesday, February 12, 2014
Press release from the issuing company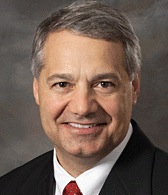 ATLANTA, Ga. – PIMA, the management division of TAPPI, named Russ Wanke, president and chief executive officer of Expera Specialty Solutions, its 2014 PIMA Executive of the Year. The award is PIMA's highest honor and is bestowed on senior-level executives in the pulp, paper or converting industries for excellence in management and outstanding contributions to the industry as a whole.
"Across a span of more than three decades in the industry Russ Wanke has developed a unique combination of deep technical knowledge of papermaking and global management experience that have made him a truly inspiring and transformational leader," said Larry N. Montague, TAPPI president and CEO. "These skills were clearly demonstrated by his leadership of last year's highly successful merger of two major paper companies to form the industry's largest specialty papers business. His success and accomplishments as a senior executive and his many contributions to the industry make him an outstanding choice as PIMA Executive of the Year."
Wanke has more than 30 years of paper industry experience in a variety of leadership roles in fine, printing, and specialty papers. In 2013, he managed the immense task of forming North America's largest specialty paper
business, with 1,800 employees in Wisconsin, by joining the two legacy paper businesses of Wausau Specialty Papers and Thilmany Papers.
Prior to assuming his current role he held senior leadership positions with Thilmany and NewPage. He serves on the University of Wisconsin-Stevens Point College of Natural Resources Advisory Board, the Wisconsin Paper Council Executive Committee and the American Forest and Paper Association board of directors. He holds a B.S. in Paper Science and Engineering from the University of Wisconsin-Stevens Point.
Russ will be presented with the award at PaperCon 2014, the largest pulp and paper conference in North America, scheduled for April 28-30 in Nashville, TN, USA.
To post a comment Log In or Become a Member, doing so is simple and free