NYU Prism Luncheon to Honor Xerox Chairman & CEO Ursula Burns
Monday, January 14, 2013
Press release from the issuing company
Guy Gecht, CEO of EFI Named Luncheon Chairman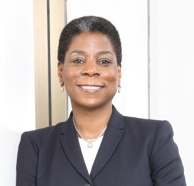 NEW YORK — The Advisory Board of the NYU School of Continuing and Professional Studies (NYU-SCPS) Graphic Communications Management and Technology graduate program has named Ursula Burns, chairman and chief executive officer of Xerox, as the recipient of the 2013 Prism Award. Presented annually, the Prism Award recognizes distinguished leadership in the graphic communications media industry.
Sponsored by the Master of Arts in Graphic Communications Management and Technology program at NYU-SCPS, the 2013 Prism Award will be presented to Burns during the 27th Annual Prism Award Luncheon at Gotham Hall on Thursday, June 13.
Previous NYU Prism Award recipients include: Steve Forbes, chairman and editor-in-chief of Forbes Media LLC; Thomas J. Quinlan III, president and chief executive officer of RR Donnelley; Vyomesh (VJ) Joshi, executive vice president, HP's Imaging and Printing Group; Cathleen Black, president of Hearst Magazines; Antonio M. Perez, president and CEO of Eastman Kodak Company; Anne M. Mulcahy, former chairman of Xerox; and Janet L. Robinson, president of The New York Times.
The net proceeds of the Prism Award Luncheon help to fund student scholarships, as well as student and program support for the NYU-SCPS Graphic Communications Management and Technology (GCMT) graduate program, which prepares the next generation of media communications industry leaders. Since its inception, the Prism Award Luncheon has raised millions of dollars for scholarships for students in the GCMT program.
"I am grateful for the honor. This award reminds me of our obligation to the next generation of graphic communications professionals, and I share the enthusiasm for an industry that has seen much change, and for the possibilities yet to come," said Burns. Burns is a graduate of Polytechnic Institute of NYU.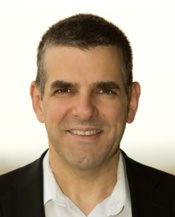 Burns selected EFI CEO Guy Gecht as her Prism Luncheon Chair. Gecht commented: "Like Xerox, EFI is 100% committed to this remarkable media communications program that is internationally known for producing tomorrow's managers."
"Over the years, hundreds of students have been assisted with Prism scholarship funds that have totaled several millions of dollars," said Advisory Board Co-Chairs Martin Maloney, chairman of Broadford & Maloney, Inc., and Kathy Presto, vice president, strategic sourcing, of Williams Lea North America. "It is very gratifying to see students obtain their master's degrees and move into positions of growing managerial responsibility in the media communications field."
"Our companies have sponsored the NYU SCPS Graphic Communications program and have supported student scholarships through Prism for several years," said Prism Committee Co-Chairs Laura C. Reid, vice president of production at Hearst Magazines, and William 'Buzz' Apostol, vice president, sales, Americas at X-Rite/Pantone Inc. "We believe that print and media organizations have the responsibility to take media communications management to the next level."
Tickets for the Prism Award Luncheon are available from $750 per person to $6,000 for a Sponsor's table of eight, and $10,000 for a Co-Chairmanship (which includes a dais seat as well as a table of eight). Tables, tickets reservations, and additional information are available from the NYU-SCPS Office of Development. Contact Melissa Malebranche at 212?998?6950, by fax at 212?995?3663, or by e-mail at Melissa.malebranche@nyu.edu. Visit www.scps.nyu.edu/prism for more information.
About the NYU School of Continuing and Professional Studies
Established in 1934, NYU-SCPS (www.scps.nyu.edu) is one of NYU's several degree-granting schools and colleges, each with a unique academic profile. The reputation of NYU-SCPS arises from its place as the NYU home for study and applied research related to key knowledge-based industries where the New York region leads globally. This is manifest in the School's diverse graduate, undergraduate, and continuing education programs in fields such as Real Estate and Construction Management; Hospitality, Tourism, and Sports Management; Global Affairs; Philanthropy and Fundraising; Graphic Communications Media, Publishing, and Digital Arts; Human Capital Management, Marketing, and Public Relations, with complementary strengths in the Liberal and Allied Arts; Translation and Interpreting; Management and Information Technology; and Finance and Taxation. More than 100 distinguished full-time faculty members collaborate with an exceptional cadre of practitioner/adjunct faculty and lecturers to create vibrant professional and academic networks that attract nearly 5,000 degree-seeking students from around the globe. In addition, the School fulfills the recurrent continuing higher education needs of local and professional communities, as evidenced by 55,000 annual enrollments in individual courses, specialized certificate programs, conferences, workshops, seminars, and public events. The School's community is enriched by more than 25,000 degree-holding alumni worldwide, many of whom serve as mentors, guest speakers, and advisory board members.
To post a comment Log In or Become a Member, doing so is simple and free