Toronto, Canada – Earlier this month, Toronto hosted the 14th annual Canadian Printing Awards (CPAs) at the Palais Royal to a sold out crowd of 250+ attendees. Choosing from a record 319 submissions in the Print Design and Printing categories (an increase of nearly 100 from last year, many of which came from first-time entrants), a panel of independent judges recognized more than 110 Gold, Silver and Bronze trophy winners. Awards celebrated innovation by Canadian printers and technology suppliers. And while congratulations are due to all award recipients, three prominent Scodix users stood front and center.

Collectively, Scodix customers took home more than 25% of the distinguished honors, accumulating 30 overall awards, including 8 Golds. Mi5 Print and Digital was recognized with a Silver in the Magazine category, and PBI (Printing By Innovation), a newcomer to the awards, collected a Gold in the Marketing Collateral category and then two Silvers, in the Self Promotion, Printing Company category, as well as in the Specialty Effects category. Mi5 has only been a Scodix Ultra Pro Foil user since December 2018, while PBI installed their Scodix Ultra 101 press less than six months ago in May.

The big winner of the night was easily CJ Graphics Inc. Communication Solutions who received an astounding 26 CPAs on the evening (including 7 Golds). Notably, CJ Graphics were the first production facility in North America to install the newly released Scodix Ultra Pro with Scodix Foil system back in 2015.

While his company was receiving overwhelming accolades, CJ Graphics' President and CEO, Jay Mandarino, was also honored with the John A. Young Lifetime Achievement Award.

As President and CEO (and self-promoted Head Oyster Shucker) of The CJ Group of Companies, Mandarino oversees the daily operations of 35 companies (and still growing), including his Not-For-Profit ventures, with total sales amassing over $45 million. Located in a 240,000 square-foot state-of-the-art facility in Mississauga, Ontario, the companies continue to grow, regardless of recent economic industry challenges. Mandarino had been previously named Canada's Printing Leader of the Year at past CPAs, celebrating world-class printing and industry achievement.

His dedication to the industry is reflected in that CJ Graphics is the most award-winning printing company in the world receiving over a reported 6500 awards to date. The company's accolades, among countless others, also include being named Canada's Printer of the Year and making the list of 100 Most Profitable Companies by Profit Magazine. Earlier this year, CJ Graphics was the first company to win a record 22 Benny awards in one year more than any other printer in the history of the contest with thousands of entrees from around the globe.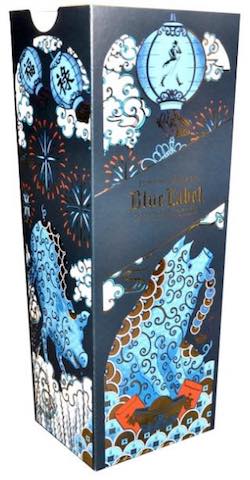 Using the Scodix Ultra Pro digital enhancement press, CJ Graphics not only won Gold with their "Johnnie Walker Blue Label Carton" entry, but also Silver and Bronze in the Print Design Packaging category.