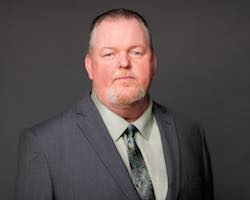 New York City, N.Y. — SNA Displays has hired George Hanratty to lead its installation and service teams. A Brooklyn native, Hanratty will be based out of SNA Displays' Times Square office after 28 years with Clear Channel Outdoor.
Much of Hanratty's recent work experience was with Clear Channel's Times Square division – Spectacolor -- where he managed the installation of large-format LED video assets and collaborated with the area's most prominent LED display manufacturers including SNA Displays.
"With George's vast experience with LED spectaculars and general industry knowledge, George is a great match for our team," said Jason Helton, executive vice president for SNA Displays. "As someone who's earned a great deal of trust and respect in our industry, particularly in the greater New York area, we are extremely happy to have George on our team."
As the new director of SNA Displays' installation and service teams, Hanratty will manage all installation- and service-related aspects throughout North America.
"SNA has a great reputation for being one of the top-tier manufacturers in the LED industry," said Hanratty. "For a company growing like SNA, it's very critical to maintain experienced workers in the installation and service parts of the business. I know that's where my strengths are, and I'll make sure we continue to make a mark with our clients and partners in these areas."
Hanratty is already making significant contributions to the SNA team, managing installations and service calls for applications such as International Monetary Fund in Washington, D.C., Salesforce Bryant Park (NY), Fashion District of Philadelphia and Power Plant Live in Baltimore.
Discover how Dreams Live Digitally® at snadisplays.com.