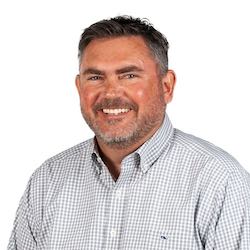 Danvers, Mass. – Global printing industry leader Inkcups announced that Frank Milne has joined the company as Vice President of Finance. In this role, Milne will be responsible for overseeing Inkcups' financial operations, as well as business development and process improvement. He brings over 25 years of executive-level experience with proven capabilities to drive strategic financial initiatives and market expansion.

"Frank's extensive knowledge and experience coupled with his hands-on leadership approach will serve as an asset to Inkcups," said Benjamin Adner, CEO of Inkcups. "We are pleased to add Frank to our team."

Prior to joining Inkcups, Milne spent most of his career with Symmetry Medical, a contract manufacturer for orthopedic medical devices. He earned his B.S. and MBA degrees from Southern New Hampshire University.