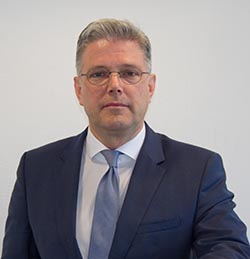 The cutting machine manufacturer POLAR-Mohr (Hofheim, Germany) has introduced Frank Seidel as its new overall Head of Engineering with effect from May 1st, 2019.
In the newly created position, Seidel will be in charge of the mechanical and electrical engineering and will report directly to the CEO.
After completing his mechanical engineering studies at Darmstadt Technical University in 2006, Mr. Seidel initially worked in the areas of research and development at MAN Roland Druckmaschinen.
In 2009 he moved to the sister company MAN Truck & Bus AG, where he was responsible for both the mechanical and electrical engineering of a new vehicle division.