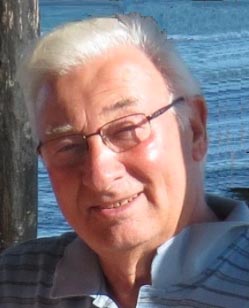 John H. Galbraith, longest-serving publisher of magazines and directories for the printing industry in Canada, has announced the closing of Galbraith Publishing Co., and his retirement after more than 40 years of advertising and publishing executive experience in various industries, primarily in the printing and publishing industries.
Publisher of Maclean Hunter's venerable Canadian Printer & Publisher for 18 of its remarkable 100+ years ("both company and magazine long since having met their fateful ends a short time after both of them and I parted company. A message there?"), John ventured into entrepreneurship by founding Galbraith Publishing Co., contributed as publisher of Canada's Studio magazine, and then by driving the hugely successful transition of PrintAction from a tabloid newsprint paper to a glossy monthly magazine as contract publisher for 10 years.
In 2005, John and son, Craig founded GALBRAITH'S A-Z DIRECTORY of Trade Services and Supplies to provide a superior product to better serve the Print & Graphics Industries of Ontario with a dependable, regularly updated and truly local industry resource book (exclusively an online resource for the last two years).
"Our Spring 2019 final online edition will be hosted until late June on our website: www.TradePrintServices.ca", stated John. "We have enjoyed navigating the uncertain shift of the trade business magazine and directory components of the printing industry toward whatever success can be achieved online - however so, even for the printing industry. Progressing into this new and inevitable communications world has been a fun challenge, but much more challenging apparently for so many of our printing industry clients. We reluctantly bring to an end what has been a most enjoyable endeavor. 'Thank you' to all of our many participants and readers over the years. Our staff members are all well relocated, and I add my personal 'au revoir'. For me, all smiles. The beaches call."