Clevedon, UK – Roland DG is delighted to announce that Christian Duyckaerts and Beth Kempton will be official judges at Roland Hero 2018, the inaugural awards programme putting a spotlight on the incredible members of the Roland community across the EMEA region.
Since its launch in April, the search for Roland Heroes has already uncovered amazing stories shared by Roland equipment users, with tales of love and family, accounts of overcoming adversity including illness and fire, inspiring stories of entrepreneurship, innovation and talent, and much more.
Entries to the competition will be accepted until December 31st 2018, after which a panel of very special judges will pore over every story and select the one individual who best represents what it means to be a Roland user.
The members of the jury will be Christian Duyckaerts, President of FESPA; Beth Kempton, best-selling author and award-winning entrepreneur; and Gillian Montanaro, Head of Marketing at Roland DG EMEA.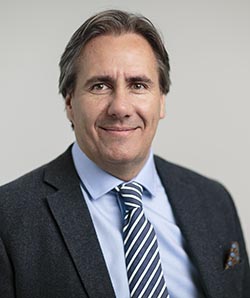 Christian Duyckaerts has been active in the printing industry for more than 20 years and was inaugurated as President of FESPA – the global federation of 37 national associations for the screen printing, digital printing and textile printing community – in May 2017. He is also the Managing Director of Retail Communicators, a print production service located in Belgium and specialising in office interior decoration and rebranding.
He comments: "In the two decades I have spent in the print industry, I have experienced the shift from analogue to digital in wide format printing, and as a result am a strong believer in the unlimited possibilities offered by digital wide format.
At FESPA, our mission is to educate the community, and the Roland Hero awards are a great way to share incredible stories of print businesses with the global community. It's a fantastic initiative and I'm delighted to join the judging panel."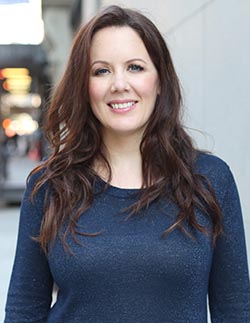 Beth Kempton is a motivational speaker and energetic entrepreneur who founded the company Do What You Love, and co-founded Make Art That Sells and Make It In Design – three businesses she continues to run concurrently. She is an author and a specialist in Japanese culture and language, releasing her latest book Wabi Sabi: Japanese Wisdom for a Perfectly Imperfect Life this year. Beth is also a veteran of judging panels, being a founding member of the Advisory Board of the Beyond Sport Awards, and co-founder of the Lilla Rogers Studio Global Talent Search.
"What an honour to receive an invitation to be on the jury of the Roland Hero awards!" she comments. "I know how amazing this kind of competition can be for all involved. I love helping to bring dreams to life and am excited to discover the first Roland Hero."
Gillian Montanaro, Head of Marketing at Roland DG EMEA, will be the third judge at the special event to take place in Belgium on January 10th 2019, and hosted by the President of Roland DG EMEA, Gregory Bilsen.
She comments: "I'm delighted to welcome Beth and Christian to the panel of judges for Roland Hero – what an exciting start to 2019! They will each bring something different to the table and – while it will undoubtedly be a tough decision considering all the fantastic entries – I'm sure we'll find the most deserving recipient of the Roland Hero crown. Whoever wins will have demonstrated what it really means to be a member of the vibrant and innovative Roland community."
For Roland customers interested in participating, there is still time to enter to win the Roland Hero 2018 title and the holiday of a lifetime, with three unforgettable trips to choose from. Entrants should visit www.rolandhero.com and submit their details before the closing date of December 31st 2018. Terms and conditions can be accessed via the website.
For further information visit:
Roland Hero Awards: www.rolandhero.com
Christian Duyckaerts: www.retailcommunicators.be
Beth Kempton: www.bethkempton.com