Ryan Mooney-Bullock, Green Umbrella Executive Director, will speak about building a sustainability community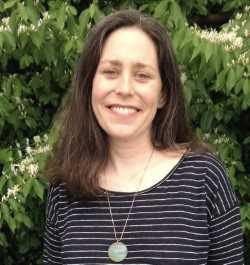 Sayville, N.Y. – The Sustainable Green Printing Partnership (SGP), the leading authority in sustainable printing certifications for print manufacturers, has announced Ryan Mooney-Bullock, Executive Director of Green Umbrella, as its 2018 Community Day keynote speaker.

As the Executive Director of Green Umbrella, Mooney-Bullock works with a variety of organizations and individuals to improve the sustainability of Greater Cincinnati. The organization works towards several goals through their collective impact model, which incorporates hundreds of members. These goals include energy, greenspace, local food, outdoor education and nature awareness, transportation, waste reduction and watershed conservation.

In speaking about her upcoming role in SGP Community Day, Mooney-Bullock said, "I'm excited to share the Cincinnati region's sustainability story with SGP at Community Day in Cincinnati on November 14. This organization of printers, and the clients that support them, recognize Cincinnati is leading the way in creative solutions to environmental challenges. Green Umbrella is thrilled to introduce them to some of the people and organizations that are advancing these initiatives every day."

Mooney-Bullock's keynote speech will address the state of sustainability, how it has evolved, and the role that collaborative, cross-sector partnerships have in advancing it.
The conference will feature presentations and discussions on procurement, circular economy and sustainability practices from leading companies. Other speakers and panelists will be announced later.

SGP Community Day 2018
The conference will be held on November 14 at the Renaissance Hotel in Cincinnati, OH. The annual event connects leading printers with brands and print buyers who are all working together for a more sustainable supply chain. The conference will include presentations and discussions on the state of sustainability in the instore retail, packaging, textile and events market space. The day concludes with a gala dinner celebrating the 10th anniversary of SGP. To register please visit http://communityday.sgppartnership.org.

Stay updated on the conference by signing for the SGP newsletter and connecting with SGP on LinkedIn and Twitter.

To learn more about getting your print facility SGP Certified, visit www.sgppartnership.org.