Conference & Expo to Gather as Many as 1,000 Leaders from Publishing and Technology

Nashville, Tenn. – As part of the 2018 Digital Book World (DBW) --- the gathering of the wide world of publishing --- two industry veterans will be the first to be inducted into the new Publishing Hall of Fame. Digital Book World will take place Oct. 2-4 in Nashville, Tenn. at the Music City Center. The conference and expo will gather publishers large and small, traditional and untraditional, and the technology companies which serve all of them. Conference details and registration are available at DigitalBookWorld.com.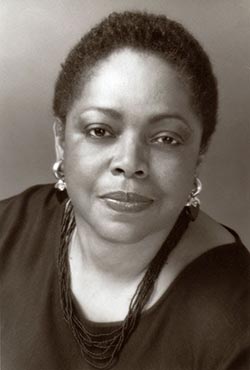 The first inductee into the Publishing Hall of Fame is Marie Dutton Brown, the iconic editor and literary agent who successfully championed diversity in publishing over the course of her 50-year career.
"Beginning her career at Doubleday, Marie Dutton Brown dealt with persistent racism directed at both her and her work, but she persevered in championing African-American literature and identity," said Bradley Metrock, DBW 2018 executive producer and the CEO of Score Publishing. "In a new era defined by increased social awareness of marginalized voices and perspectives, she stands tall as a trailblazer, helping move the entire industry in a more progressive and accepting direction."
The second inductee is Len Edgerly, the creator and host of The Kindle Chronicles, a podcast which has aired every week, without disruption, for more than a decade.
"A model of consistency in a field which barely existed when he began, Len Edgerly took the marriage of publishing and technology and turned it into a recurring show, which has seen every major Amazon executive, including Jeff Bezos multiple times, participate as guests," said Metrock. "The Kindle Chronicles effectively documented the meteoric rise of Amazon, serving as a monument to a heady era of evolution within digital publishing, making Len an institution within the industry and a trailblazer long before everyone had a podcast of their own."
PublishingHallOfFame.com, the permanent home for DBW's Publishing Hall of Fame, is expected to go live in conjunction with the start of Digital Book World 2018 this October. The 2018 inductees will be recognized during the Digital Book Awards reception on Oct. 2 from 5:30 to 7:30 p.m. during DBW. Moving forward, two individuals will be inducted each year, nominated by peers and voted on by a committee selected by Digital Book World.
"The industry needs a Publishing Hall of Fame, and we're happy to provide it and honor pioneers, innovators and leading professionals," added Metrock.
Digital Book World 2018 will bring together as many as 1,000 decision-makers from publishing and technology from around the country and world. With a keynote presentation by legendary technology journalist Walt Mossberg, Digital Book World 2018 features six breakout tracks that span education, data analysis, book production, marketing, legal and new media. The conference provides insights across every type of publishing, from the traditional publishing industry, to university presses, to corporate publishing, to self-publishing and much more. Just some of the companies participating in DBW 2018 include: Amazon, Ingram, Intel, Princeton University, Rakuten Kobo, Southwest Airlines, Simon & Schuster, Penguin Random House and Walmart.
Registration for Digital Book World 2018 is available at http://www.digitalbookworld.com. Follow Digital Book World on Twitter: @DigiBookWorld or via #DBW18.