High-Quality Image, Environmentally-Friendly, Ease of Printability Are Tops for Using Popular Substrate for Point-of-Purchase and In-Store Signage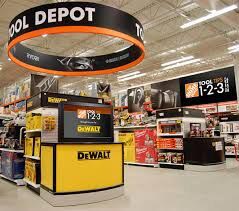 Lyndhurst, N.J. – Hop Industries, manufacturer of the durable Hop-Syn synthetic paper today releases the top 10 reasons retailers and print service providers (PSPs) choose the popular Hop-Syn synthetic paper for point-of-purchase displays, in-store signage, banners, hang tags, loyalty cards, anti-theft packaging, and more. The top 10 list is based on feedback from Hop's customers, service providers, and its synthetic paper experts:
Precise, high-quality images: Hop-Syn's bright white finish allows printers to produce sharp graphics with high-resolution color and accuracy.
Environmentally responsible: Tree-free and 100% recyclable, Hop-Syn is also manufactured under ISO 9000 standards. Additionally, the synthetic paper meets the environmental standards of CONEG and ROHS for North America.
Printability and durability: With Hop-Syn's high dyne level and smooth matte, microporous finish, the durable substrate has the printing performance of a fine offset paper but with the weather resistant properties of plastic.
Versatility: The Hop-Syn synthetic paper substrate comes in six grades (XT, BL, TO, G1, G2, and DL) suitable for a wide range of applications such as P-O-P displays, banners, blockout and backlit signs, as well as hang tags, book covers, maps and more.
Competitively priced: PSPs may leverage Hop-Syn's superior quality while enjoying a better price point than other durable substrates.
PVC alternative: A more environmentally responsible alternative to PVC, Hop-Syn is more durable and weather resistant than other plastics, such as PVC vinyl and polystyrene.
Assured consistency: Hop-Syn is considered a 'dream' substrate for roll- and sheet-fed digital printers, such as the EFI VUTEk. The substrate boasts dimensional stability and evenness, with minimal variance over the course of a long roll of Hop-Syn.
Ready to ship: More than one million pounds of Hop-Syn synthetic paper are available in the company's NJ warehouse facilities, ready for shipping within 24 hours.
In-house converting: Customers can receive custom-sized substrate within three days of an order. The turnaround is quick, and the service is top-notch. Many printers regard the manufacturer's NJ-based warehouse as an extension of the their own.
Helpful support team: Hop-Syn experts are always available for advice about everything related to the durable substrate, such as grade selection, printing processes, finishing and fabricating, including die cutting, folding, drilling, and gluing.
For questions or more information visit www.hopsyn.com or call 800-524-0757.