Rick Mitchell named Chief Operating Officer; Kathy Wentworth promoted to Vice President of Human Resources
Jacksonville, Fla. – Mac Papers, one of the largest merchant distributors in the Southeast U.S., announced today two executive promotions, naming Rick Mitchell as Chief Operating Officer (COO) and Kathy Wentworth as Vice President of Human Resources.
Mitchell is responsible for providing leadership and strategic direction for the administrative and operations functions of the company, which includes information systems, corporate and branch support services, corporate development, marketing and communications, real estate, sustainability and human resources. He reports to Mac Papers President Sutton McGehee.
"Since joining Mac Papers, Rick has brought tremendous innovative thinking to our business and has helped the company find better ways to serve our customers," said Sutton McGehee. "We are very pleased to have such an experienced leader driving operational excellence for Mac Papers."
Mitchell joined Mac Papers in 2012 as the company's executive director of information systems and most recently served as its chief innovation and operational process officer. Prior to Mac Papers, he spent several years as a C-level consultant for companies in the financial, manufacturing, distribution and transportation industries. Mitchell gained deep innovation and operational experience through a 17-year career with multinational aerospace, transportation and finance company Bombardier, most recently as vice president and general manager of Bombardier Capital's rail division. Mitchell holds a bachelor's degree in applied mathematics and computer sciences from Valdosta State University.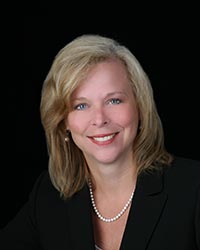 Wentworth is responsible for leading the company's human and organizational initiatives, including strategic planning, recruitment, training and development, compensation and benefits, employee relations and acquisition integration. She reports to Rick Mitchell.
"Kathy brings more than 25 years of human resources experience to her role," said Mac Papers COO Rick Mitchell. "She has been instrumental in improving our overall talent acquisition process, refining our corporate policies and helping the company deliver a competitive employee benefits package."
Prior to joining Mac Papers as director of human resources in 2015, Wentworth spent 12 years as director of human resources at Jacksonville-based DPH Services LLC (formerly ICS Logistics). She has an associate's degree in applied business from the University of Akron, a bachelor's degree in organizational studies from Eckerd College in St. Petersburg, Florida, a master's degree in human resource development from Webster University in Jacksonville, and a juris doctor degree in law from the Florida Coastal School of Law.