Oosterhout – Lidergraf, the Portuguese printing concern, has recently started using measurement and control systems from Q.I. Press Controls. In 2017 the Dutch specialist in press automation delivered its innovative and highly lauded mRC-3D, IDS-3D and IQM systems to Lidergraf, one of Portugal's leading printers. "We are expecting to make intensive use of the IQM system, so that we can optimise performance yet further".
Practical solution
The plant in Vila do Conde, close to Porto in northern Portugal, has been home to a Heidelberg M600 heatset press since 2001. In order to get the best out of the press in the future and for it to meet current quality standards in the printing trade, Lidergraf had been looking at possible automation solutions for some while. Thanks to Tecnimprensa, QIPC's agent in Portugal, the company came into contact with QIPC. "After carrying out a fact-finding mission in the Netherlands and holding various technical discussions establishing Lidergraf's wishes and requirements, we were able to offer them a practical solution," says Harold Drinhuyzen, sales executive at QIPC.
Maximum cost savings and quality improvements
"Our goal was to reduce paper waste significantly on start-up and during production," explains Andrea Carneiro, technical director at Lidergraf, when asked what the company aimed to achieve in implementing the automation project. "We also wanted to quantify levels of quality and improve and stabilise these." To help towards this objective, two mRC-3D cameras for colour register, five mRC-3D cameras for cut-off control and two IDS-3D cameras for colour control were installed. "This maximises cost savings whilst at the same time bringing about quality improvements," adds Harold Drinhuyzen.
Partnership
In addition to improving the operating of the press, Lidergraf's investment also marks the beginning of a new partnership with QIPC. "For the IQM press analysis system in particular, QIPC's support is extremely important," explains Andrea Carneiro. "We are expecting to make intensive use of the software so that we can optimise performance yet further. Hopefully we will be able to learn a lot from each other." One of the key reasons for teaming up with QIPC was Lidergraf's faith in the support being offered by the Dutch company: "Not only are we convinced of its technical potential, first and foremost we know QIPC will deliver an expert and professional service."
Good references
For QIPC, the installation of its systems at one of Portugal's leading printing plants represents an excellent reference in Southern Europe. "The collaboration with Lidergraf presents us with a perfect opportunity to set out our stall in Southern Europe," enthuses Harold Drinhuyzen. "This plant is a great place to demonstrate our systems in practice to other interested players in the region."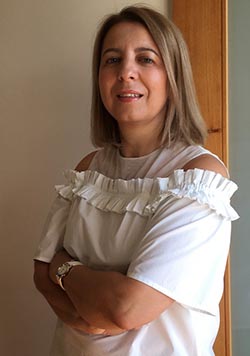 Andrea Carneiro, technical director Lidergraf.