Rapid Ink is new rebranded company offering offset and high volume printing
PBD Worldwide, a leading fulfillment, print, mail and promotional products provider with nationwide facilities, has completed the asset purchase of Rapid Color Atlanta, a premier full service commercial printer. This purchase expands PBD's offering of print media services to include 40-inch offset press capability, wide format digital output, and additional variable data digital services and provides a new strategic location for the company. With the completion of the acquisition, PBD has rebranded the company as Rapid Ink, and has closely aligned it with its existing print facility located in nearby Duluth, Georgia, known as PBD Ink, which specializes in short-run and on-demand digital print and mail services.
"We believe the addition of Rapid Ink represents an incredible opportunity to provide the same great quality and service our customers expect, while taking our print and finishing capabilities to new level," said Scott Dockter, CEO/President of PBD Worldwide.
"Our customers are excited to see that we can now offer a larger variety of products and services due to PBD's ownership," says Dan Siewert, president of Rapid Ink. "We are equipped with state-of-the-art digital and offset printing equipment and a wide array of high quality materials to fulfill and provide all types of solutions. Our facility encompasses 30,000-square-feet with automated equipment and skilled craftsmen to watch over every job."
The new acquisition will bolster PBD's offset printing capabilities for its worldwide corporate entity as well as provide synergy among its divisions such as PBD Ink and its rapidly growing print promotional product manufacturer and distributor known as SWAG Promo. Rapid Ink will provide new opportunities, enhance offerings to PBD's potential and current customer base, and enable the organization to continue to innovate and deliver top-tier solutions. As PBD Worldwide continues its growth, Rapid Ink will be a key division to deliver increased capacity to handle the firm's growing market volume. The addition of Rapid Ink was an opportunity for PBD Worldwide to extend its markets and reach within its current client base.
"We were honored that Rapid Color Atlanta and PBD Worldwide chose our firm to complete this transaction," says Gerald Whitlow, executive partner at Horizons Business Solutions (HBS), a business services firm located in Alpharetta, Georgia, with special expertise in the printing industry. HBS provided business and financial guidance to the two firms to complete the transaction.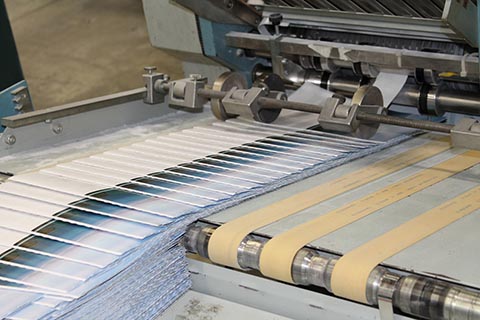 The equipment at Rapid Ink provides PBD Worldwide with a new level of print and finishing capabilities.