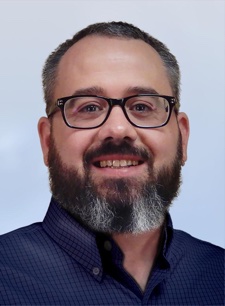 Chicago, IL – GPA is proud to announce the addition of Matt Buckley to GPA as their new Wide Format Product Manager. Matt comes to GPA with an extensive, hands-on background in wide format technologies and media, and will serve as a market expert and resource of strategic insights for GPA's customers and sales professionals.
Rounding out their team of product experts, Matt will manage GPA's wide format portfolio and add high quality media that opens the doors to practical and creative application opportunities. He will assist customers in finding the right solution for their unique projects' needs to help them exceed their client's expectations. GPA's customers can continue to be confident that they will find the substrates and support they need to deliver profitable solutions to their customers and grow their businesses in the wide format segment.
Matt comes to GPA with 18 years of experience in the sign and graphics industry, along with his passion for the products and technology that drive the industry. For the past eight years, Matt served as the Technical and Marketing Manager for FDC Graphic Films. He spent 10 years prior to that working at different sign companies in various aspects of the business, ranging from sales, design, and management; he then went on to own his own sign business.
"Matt is a fantastic addition to the GPA team. His leadership and expertise within our fast growing business segment of wide format media will solidify our market position as the leaders in the specialty substrates category. I look forward to the positive impact he will have on our customers, and the successes we will create together," said Mary Ann Geers, GPA's Central Region Area Vice President.