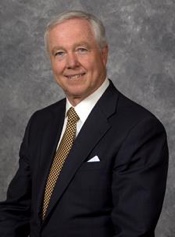 Cohoes, NY – Mohawk, North America's largest privately-owned manufacturer of fine papers, envelopes and specialty substrates for commercial and digital printing, is pleased to announce Jack Haren, Mohawk's President and Chief Financial Officer, has been honored by Irish AmericaMagazine for the Annual Business 100 list.
Irish America is the leading national magazine of Irish interest in North America. The publication's Annual Business 100 list honors the best and the brightest Irish-American and Irish-born leaders representing innovative and influential global corporations.
"Since the first issue of Irish America in 1985, the magazine has sought out and recognized Irish American leaders, public and private, for their shared devotion to country and heritage," said Patricia Harty, editor-in-chief, Irish America.
"Often times, especially for the descendants of Irish emigrants, Ireland can feel like a home upon arrival, even if they've never been before. With the Annual Business 100 group, we endeavor to recreate that sense of immediate community and common history by bringing together some of the brightest minds in business, healthcare, entertainment, politics, and culture every year for recognition of their talent and a shared sense of ancestry. We're eager and very glad to welcome Mohawk's President and CFO Jack Haren, for whom nothing less than his very approach to life has been shaped by his Irish ancestry, into our community," Harty added.
Mr. Haren will be recognized on December 12th at the 29th Annual Irish AmericaBusiness 100 event in New York City.
Mr. Haren was also recently recognized as 2014 CFO of the Year by The Albany Business Review.