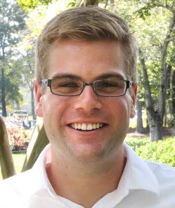 Charlotte, North Carolina - Global anilox roll supplier Harper Corporation of America prides itself on having a highly trained and knowledgeable staff to provide exceptional service and innovation. In upholding these high standards, Harper Corporation is excited to welcome Trevor Schroeder as the West Coast Graphic Advisor for the Harper GraphicSolutions division.
Schroeder will be a strong asset to the division as he brings a wealth of knowledge in the industry. He graduated with his Bachelor of Science in graphic communication from Cal Poly where he focused his studies on packaging printing technologies. He then continued on to advance his knowledge by obtaining his Master of Science in print media from the Rochester Institute of Technology. During this time, Schroeder conducted research on the adoption of digital printing in the U.S. label market, which will support him in bringing fresh ideas and innovation to the GraphicSolutions division.
Harper Corporation of America is proud to welcome Schroeder to the team and is confident that his knowledge and experience will prove a valuable addition to the division and industry.