Chicago, IL – GPA is pleased to announce their latest innovative solution that helps save time and money while creating double-sided, double-thick, personalized ID cards in one step. Ultra Digital® 1-Up Fold Over ID Cards are pre-converted, spot laminated papers with a built-incard that removes cleanly from its film liner, leaving a smooth edged, sleek card suited for a variety of uses. Their clever design lets you print two-sided cards in one pass, which also helps reduce click charges since backside printing is not necessary. The card peels from its liner and folds in half easily for a durable card produced entirely in-house in a matter of seconds.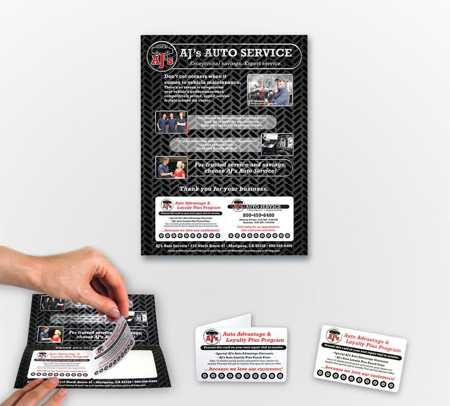 GPA's 1-Up Fold Over ID Cards are the substrate solution for a variety of profitable applications including gift cards, self-mailers, special offers, membership cards, loyalty cards, punch cards and coupons. Since these cards are already spot laminated and die cut, they allow for faster turnaround and eliminate the extra time and cost of additional post-press finishing. Just print, cut and fold, and these cards are ready to go, giving you the competitive advantage in an on-demand marketplace.
The base sheet for these papers is GPA's Ultra Digital® 80# White Matte Coated Cover, which has set the standard as the premier paper for digital presses with its bright white shade and superior paper chemistry. GPA's 1-Up Fold Over ID Cards offer guaranteed press performance and unsurpassed image quality, providing the backdrop for the most impressive promotions. These papers also feature embossed dots along the margin of the sheet, which eliminate stacking bias and ensure that sheets transport and deliver flawlessly through the press.
These RIT certified sheets are compatible with HP Indigo and toner digital presses for maximum versatility. This new product joins GPA's existing collection of pre-converted ID cards, available in a punch-out style with a 1 or 2-up layout. All of these value-added substrates are are in stock and available for same-day shipment.