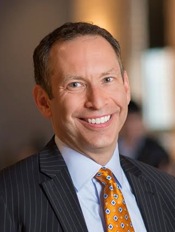 Chicago, IL – An astounding 60% of employers say that their workplaces suffer from tension among the generations. GPA will help attendees of Dscoop9 in Orlando, FL take the guesswork out ofworking across the different generations during their Diamond Partner Presentation on March 6 at 1:15 p.m.: "Working Across Generations," featuring guest speaker Brad Karsh of JB Training Solutions.
Open to all attendees of Dscoop9, this session is geared for all audiences, from owners to press operators, and everyone in between. Attendees of this special session will learn:
How to effectively communicate and work with each generation to meet their goals and achieve superior job performance
How to identify the promise in workers from every generation, and how members of your organization of all ages can best work together
What shaped each generation, and how to recognize their strengths and weaknesses
Participants will discover specific new ways to work with each generation to keep teams engaged and highly productive. With employee engagement at the forefront of every business, understanding how to work with each generation is integral to engaging and retaining every employee.
Brad Karsh is an accomplished public speaker and author of three business books with 15 years of experience in human resources at advertising giant Leo Burnett in Chicago. He has been featured on CNN, CNBC and Dr. Phil, and has been quoted in the Wall Street Journal, TheWashington Post, The New York Times, USA Today and many others. He has conducted training at major companies including Abbott Laboratories, Walgreens, Discover, and The Chicago Blackhawks, among many others.