Award-Winning Cloud Printing Platform, ZenPrint, Taps Software Industry Veteran for Next Phase of Growth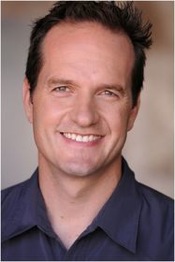 PROVO, UT - ZenPrint, the world's easiest-to-use and fastest growing cloud printing platform, today announced it has named Dave Boyce as its Chief Executive Officer. Boyce is a seasoned entrepreneur with over 20 years of technology leadership experience, heading up companies like ProfitLogic (acquired by Oracle in 2005) and Fundly, the world's largest crowdfunding-for-good platform. Boyce will relocate from Silicon Valley to Utah to take on the role.
"ZenPrint is at an inflection point in its growth," said JD Gardner, Founder and Executive Chairman of ZenPrint. "We have won multiple awards and achieved three straight years of profitable and debt-free growth, yet we have barely scratched the surface of this enormous market opportunity. We are thrilled to attract an executive of Dave's caliber to help drive our growth as we become the world's preferred partner for cloud-based printing solutions."
Prior to ZenPrint, Boyce was the Founder and CEO of Fundly based in Mountain View, California. Boyce will remain as Fundly's Chairman of the Board. Prior to Fundly, Boyce was Oracle Retail's vice president of product strategy, responsible for 43 products globally. Revenue in his division grew from $80M to $350M during his five-year tenure at Oracle. Boyce also ran strategy and business development for ProfitLogic, the world's leading Retail Price Optimization platform, based in Cambridge, MA. Dave has a bachelor's degree in German Literature from Brigham Young University and an MBA from Harvard Business School.
"I couldn't be more bullish about ZenPrint's technology platform," said Boyce. "Businesses of all sizes and in all industries print goods for marketing and promotions, and yet the way CMOs accomplish this today is through a series of phone calls, faxes, and e-mails. ZenPrint's award-winning interface allows CMOs to print marketing collateral, campaigns and merchandise at any time, in any quantity, at any level of customization, as easily as ordering books on Amazon."