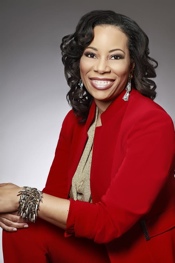 Pawtucket, RI – Sonia Jackson Myles, an accomplished corporate executive at Fortune 500 companies and currently the founder, president and CEO of The Sister Accord, LLC, has been appointed to the Board of Directors at The MATLET Group. The firm owns two manufacturing companies, Packaging Graphics, LLC in Pawtucket and Central Florida Press, LLC in Orlando, as well as NOVA Marketing Services, LLC, a direct mail, inventory management and fulfillment company in St. Louis.
Known for her passionate leadership and exceptional business results, Mrs. Jackson Myles achieved corporate success at Procter & Gamble, The Gillette Company and Ford Motor Company, while raising a family. She also is the author of The Sister Accord: 51 Ways to Love Your Sister, and leader of a movement aimed at enabling positive, supporting and loving relationships among one billion girls and women, around the globe.
Mrs. Jackson Myles' premise is that "Great Leaders have Great Relationships." She adds "When your relationships are healthy, your individual performance is enhanced and this impacts your school life, professional performance and improves communities at large."
At P&G she served in a variety of purchasing positions and most recently was the Director of Global Packaging Purchases, where she managed annual spending of $6 billion. During her corporate career, Mrs. Jackson Myles was a dedicated advocate and mentor for minority and women-owned businesses. She joined P&G in 2006 as The Director, Global Media Purchases and led the design of the global sourcing organization. Her efforts led to the development of best-in-class strategies that resulted in significant, unprecedented savings for the company.
"Having worked with Sonia during her time at Procter & Gamble, I was always impressed with her innate ability to look at situations and provide a unique perspective," said Gary Stiffler, CEO of The MATLET Group, which is a member of the Corporate Plus® group of Certified Minority Business Enterprises. "I admire her leadership skills and engaging personality and am honored that she is joining our Board of Directors."
"I am honored to become a part of The MATLET Group family and being selected for this prestigious position," says Mrs. Jackson Myles. "Gary is an outstanding leader, visionary and entrepreneur who understands how to create value for his customers. I am looking forward to working with him and his team to drive additional growth and value for both his customers and organization."
Sonia Jackson Myles is married to Kenneth A. Myles, president & CEO of The Myles Group. They reside in Mason, Ohio with their teenage sons, Kendall and Jordan.