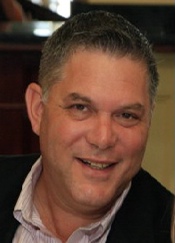 ROLLING MEADOWS, Ill. — In response to steady revenue growth and strong interest in Screen digital printing and prepress production systems, Screen USA is pleased to announce the expansion of its sales management team. The company named Jeff Sammons as its newest regional sales manager, responsible for fulfilling the needs of existing and potential Screen customers in several northeastern U.S. states and the easternmost Canadian provinces.
Sammons, a veteran sales professional, will help Screen keep pace with projected sales growth and maintain the consistently high level of service that customers have come to expect. His territory ranges from Delaware to Maine, as well as covering the eastern third of Canada.
Sammons comes to Screen with 30 years of experience within the graphics communications industry. He has amassed an enviable record of success selling solutions while helping printing companies improve their bottom line and increase revenue by adopting disruptive technologies.
"Jeff is a respected graphics industry professional with a well-deserved reputation for exceeding sales goals," said Ken Ingram, vice president of U.S./Canadian sales. "He carries strong relationships throughout the region he represents. His many years of experience in matching print service providers with digital printing and prepress technology make him an ideal addition to our team."
Sammons' broad sales expertise includes sophisticated process/workflow automation software, inkjet color imaging systems, thermal laser imaging devices, and digital printing and proofing equipment. Transitioning from sales development to sales management, he has been especially effective in overseeing complex, multi-level sales campaigns requiring coordination of resources, consultative needs analysis and strategic planning. Most recently, his efforts have focused on digital print production solutions in the cut-sheet and web segments and wide-format inkjet market.
"This is a great opportunity to penetrate new markets for Screen's extensive digital product line and develop long-term customer relationships," Sammons said. "It gives me tremendous flexibility to assist Screen in the high-speed inkjet, wide-format and digital flexo space."