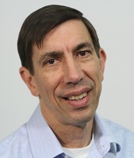 Brooklyn, NY - GSG Financial, the leading source for flexible equipment financing solutions, today announced the appointment of CFO Walter Stranzl.
"Walter has proved an invaluable resource for GSG, facilitating our growth into the full service financial solutions provider we are today," said CEO Andrew Bender. "We are pleased to welcome him on to the team full time."
Stranzl, interim CFO since May 2012, has been appointed CFO and Vice President of Finance. Stranzl has held senior financial executive positions in the leasing industry for the last 15 years. He was the controller and subsequently chief financial officer at Jacom Computer Services and CFO at JTA Leasing Company, LLC, both independent lessors specializing in technology equipment financing. For the last four years, he has served as president of IMM Leasing, LLC. Stranzl received his BBA from Iona College. He is located in and leads GSG's New Jersey office.
"This recent appointment represents an important step in building the GSG Financial team," said President Kiran Kapur. "We believe that exceptional client service begins with exceptional talent, and we are thrilled to have Walter as part of our organization."