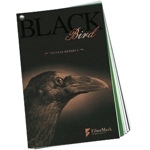 Brattleboro, VT – FiberMark, a global leader in manufacturing innovative fiber-based covering materials for world-class brands, announces an innovative new portfolio of folding carton products specifically engineered to meet the rigorous design demands of the upscale spirits packaging market.
These dyed-through board materials offer deep color saturation that eliminates white edges in the finished product while FiberMark's robust manufacturing process ensures color consistency from lot to lot…a must for high-end brands.
FiberMark's Premium Board Portfolio Includes:
Grafton® – Premium board with an uncoated vellum finish;
Dorset® – Premium board with a matte pigment-coated finish;
Metal-X™ and Shimmer™ (K-Series) - Luxury board products with distinctive, decorative coatings.
These new packaging boards are available in a wide variety of custom colors, including custom color duplex solutions, a wide variety of embossed patterns and are all FSC® certified (FSC-C020981), made in the USA, and include recycled content. Available in three calipers (12pt, 18pt and 26pt), these premium and luxury boards are strong and durable while providing a stylish, refined alternative to white SBS.
With superior scoring, folding and gluing properties and excellent resistance to cracking and scuffing, these performance boards are not only ideal for folding carton applications but are also well-suited for complimentary branding projects such as hang tags, special event invitations and other corporate collateral materials.
"FiberMark is dedicated to providing designers with an extensive array of premium packaging and luxury covering materials that reflect and enhance the value of high-end brands," said Dr. Robert Conforti, Senior Vice-President, New Business Development. "We are pleased to introduce this new portfolio of paperboard products that brings sophisticated visual appeal coupled with superior performance to luxury wine and spirits brands."
For more information about FiberMark's Premium Spirits Folding Carton Packaging Materials, or to order samples or a swatchdeck, contact FiberMark customer service at 800-843-1243 or visit www.fibermark.com/packaging/spirits.